Ojai, CA is the perfect weekend getaway from Los Angeles. Yes, it can get a bit crowded on weekends, but when you're glamping in a luxury Airstream trailer–it's well worth it.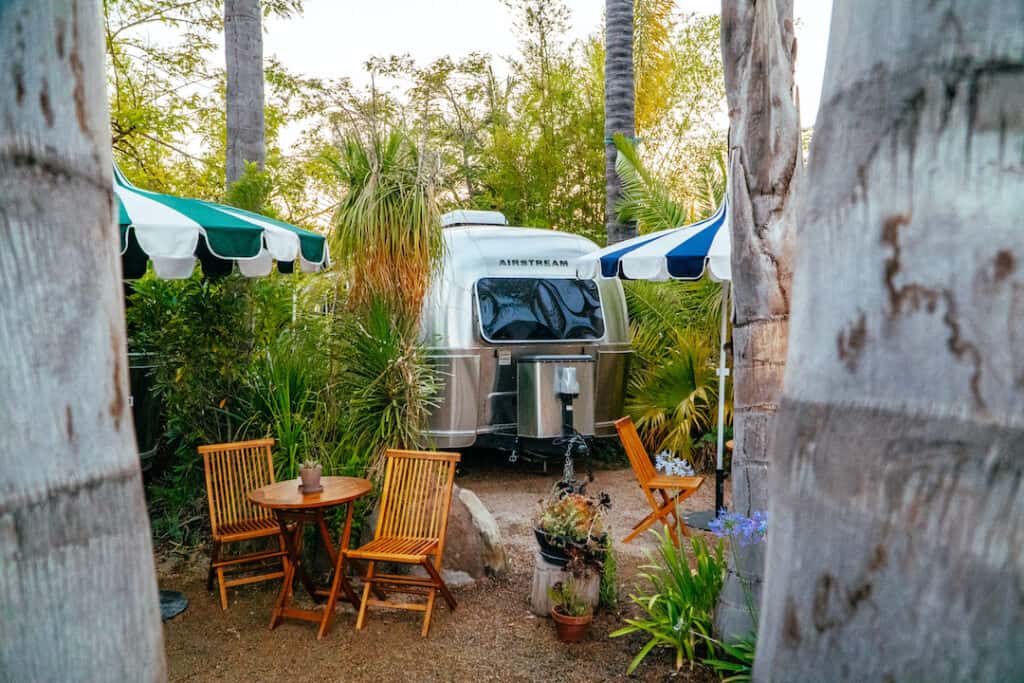 Our family was fortunate to receive an invite from Airstream to stay in their newest Airstream Classic 30-foot travel trailer at the premiere Ojai glamping destination, Caravan Outpost.
We enjoy overlanding and car camping as much as we can, so leveling up to an Airstream was a welcome change. A real mattress and toilet!!!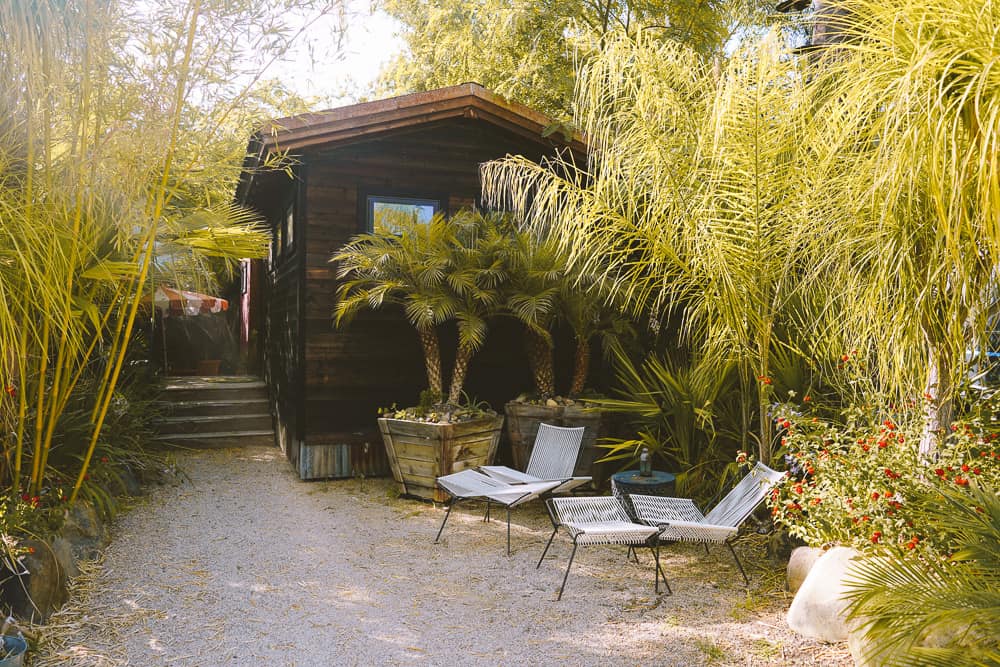 Ojai Glamping at Caravan Outpost
Our family is new to glamping. We love pitching our own tent or even sleep in the Land Cruiser, But, we can really get on board with this glamping thing as we thoroughly enjoyed our stay at Caravan Outpost and can't wait to return.
Here's why.
Location, location, location
Caravan Outpost is located just a few blocks away from the main drag in Ojai. You can walk or bike to dinner or shopping, which is the suggested mode of transportation as parking can be tough in downtown Ojai.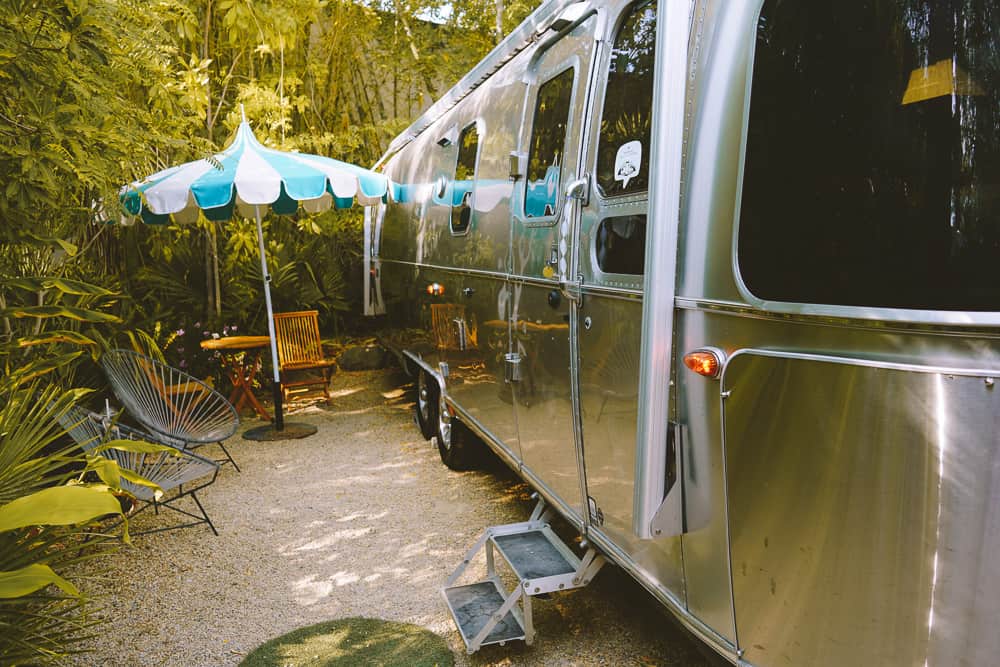 Bike Everywhere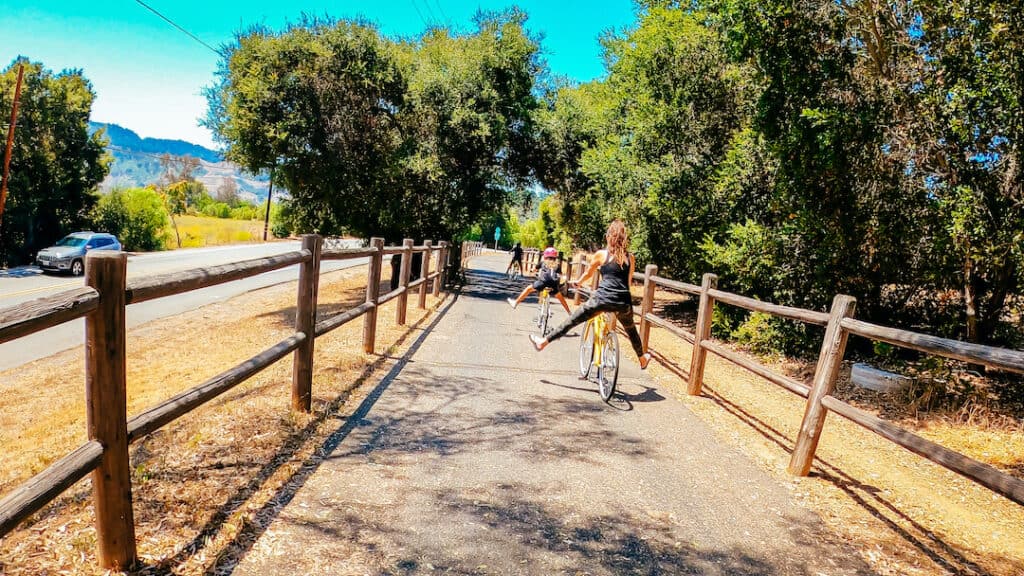 Caravan Outpost is situated right next to a scenic bike path that runs the length of Ojai. We used it daily to visit the park, go shopping, and explore the area.
They have pretty yellow bikes you can rent if you don't bring your own.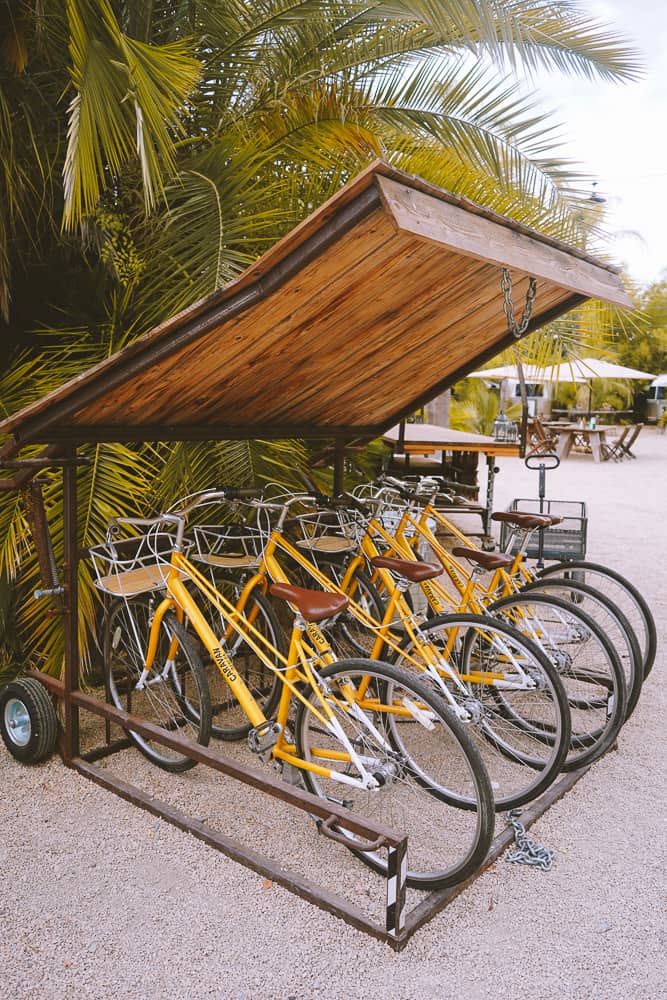 Unique Airstream Stays
There are 9 unique Airstreams you can stay in as well as one tiny house. Each Airstream is situated around an inviting common area that features games, communal tables, and couches.
There are secluded seating areas around each Airstream that are well shaded and perfect for enjoying your coffee or tea in solitude.
Airstream Style and Comfort
I couldn't stop raving about a solo Airstream stay at Autocamp Yosemite. So, my family was super excited to stay in the Classic Airstream at Caravan Outpost.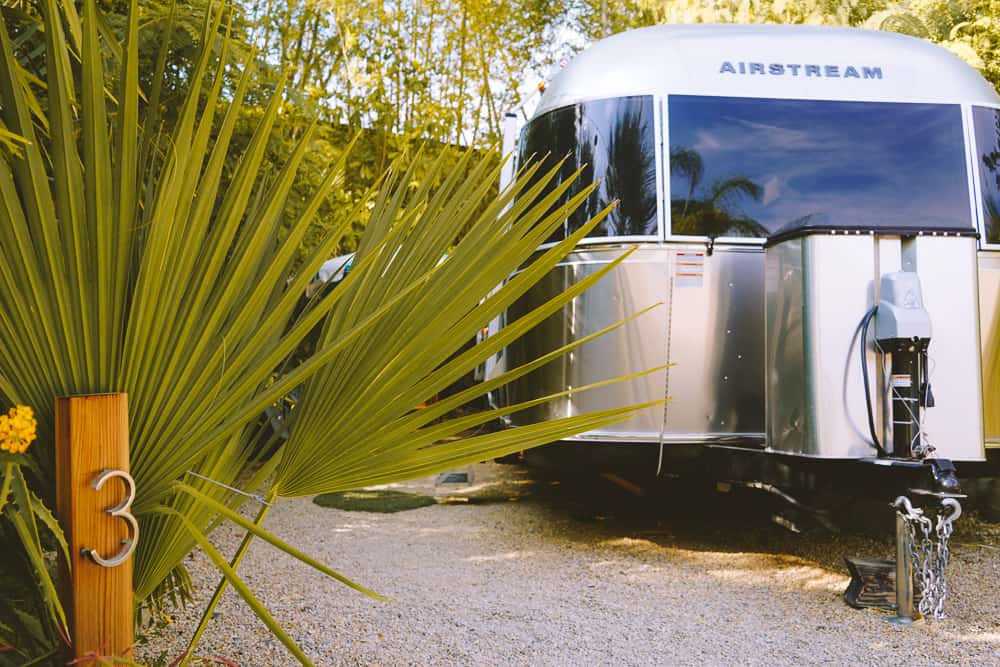 My wife and I slept in the queen bed in the back of the trailer and our oldest son slept on the converted table bed, while our youngest slept on the front couch.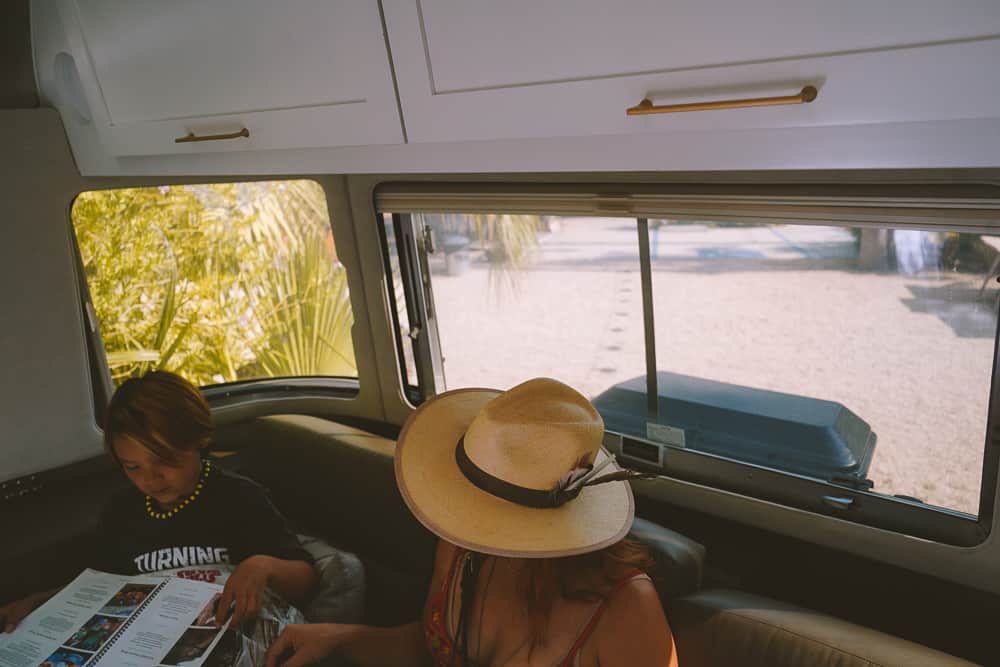 We slept like logs and had plenty of room to move about in the Airstream. We used the sizable fridge and fired up the oven for dinner one night. It was dreamy.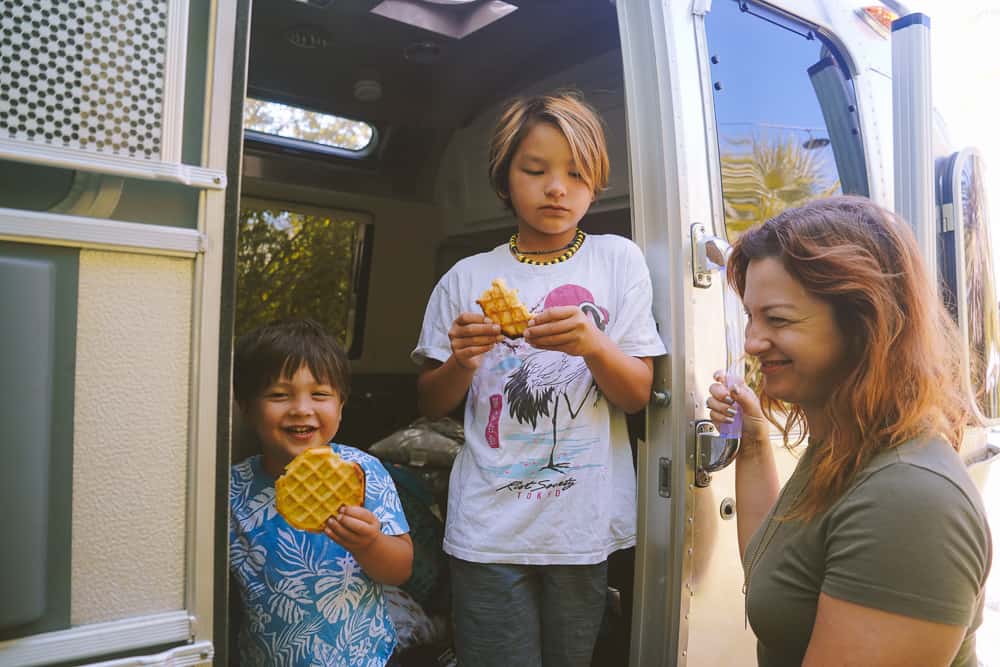 Now that we are all a bit spoiled from our first glamping experience, it may be a bit harder to get everyone back in a tent!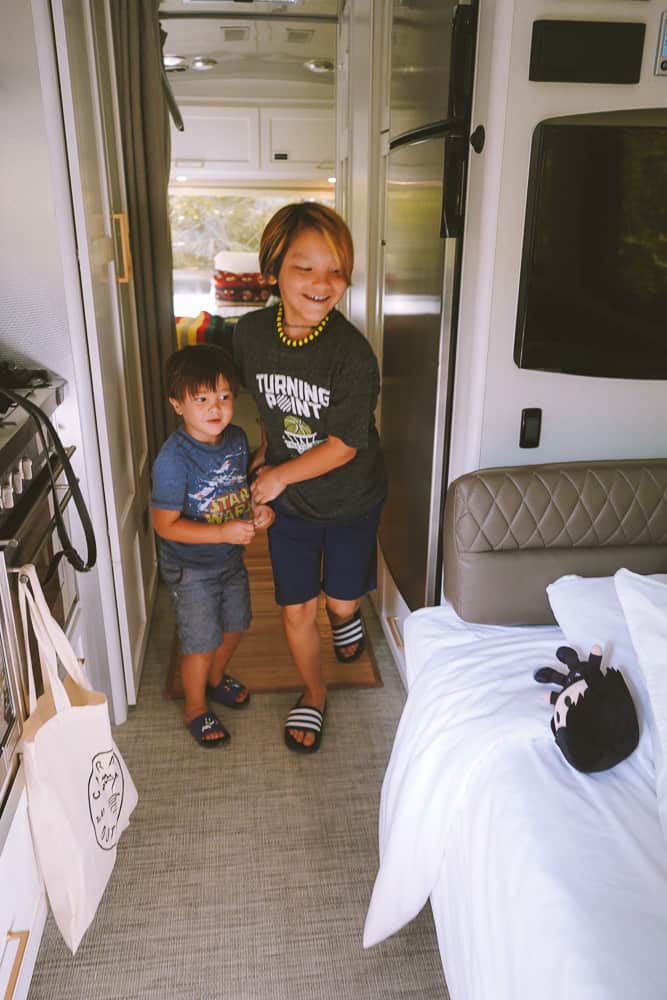 Ojai makes for a great quick getaway from the hustle and bustle of LA, and definitely check out Caravan Outpost if you are seeking a unique travel experience that will be memorable for everyone.