I've always wanted to do some Bridgeport camping as the area is gorgeous and much less crowded than other locations along highway 395. I've traveled through Bridgeport, CA many times on my way up to Lake Tahoe, and knew that the area had much to offer.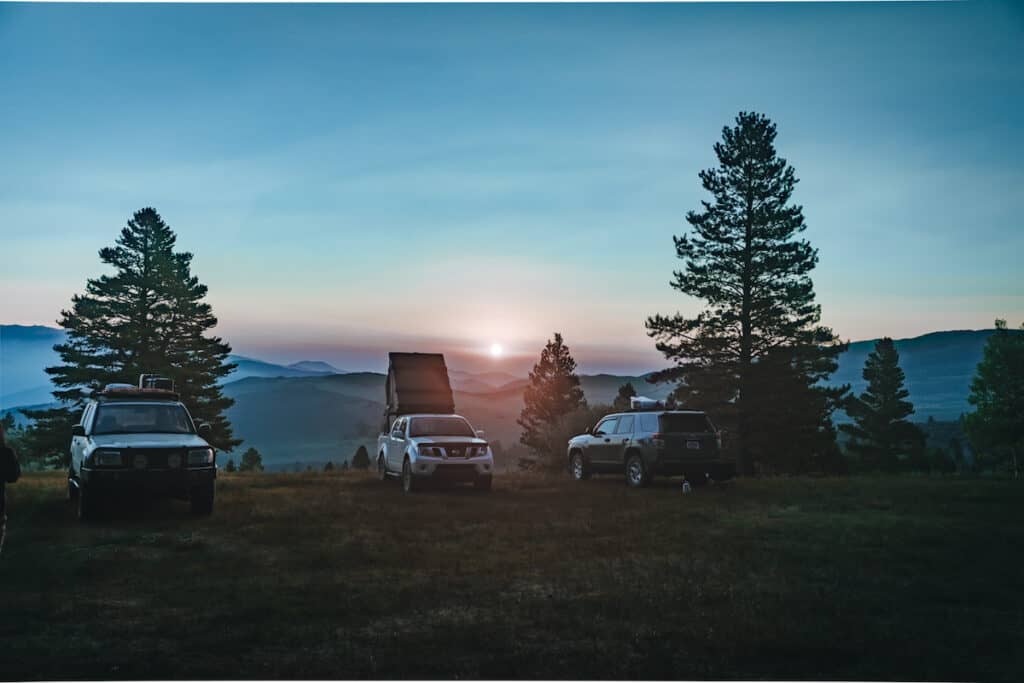 Well, the opportunity to camp as well as do a few trails in my newly upgraded 100-series Land Cruiser, was presented by my friend Steve Makowski whose family are locals and could share some amazing "secret" spots.
My son and godson joined me and we made the 6-hour trek to Bridgeport from Los Angeles with no delays.
The Rigs
1999 Toyota Land Cruiser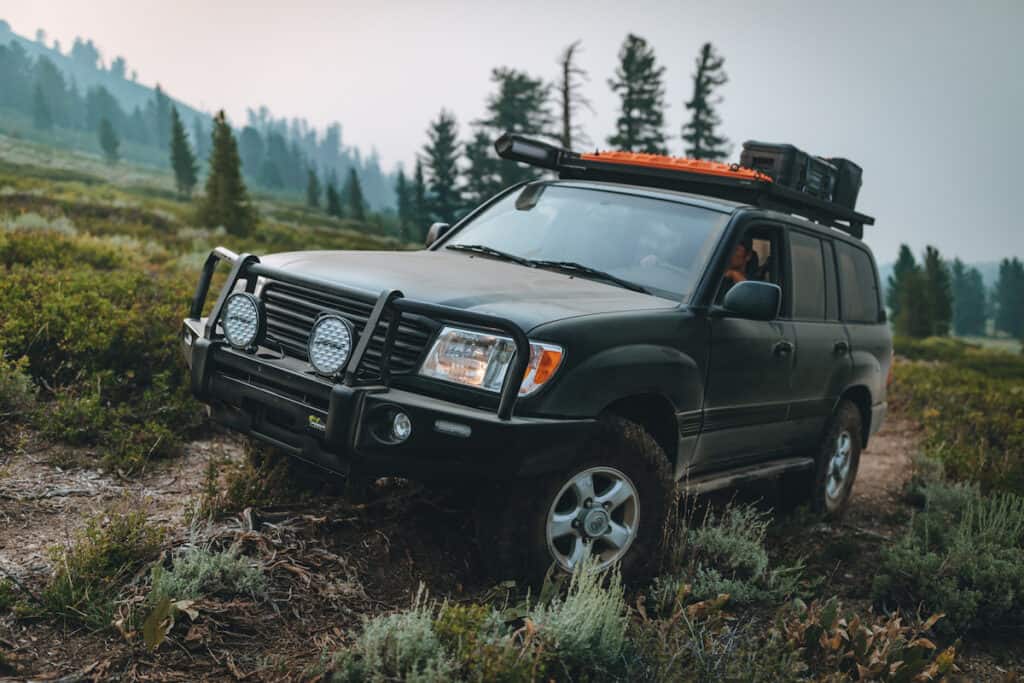 I've had my 100-series Land Cruiser for almost a year now and it's undergone quite a transformation. Most recently I upgraded the suspension to a Stage 2 Ironman Foam Cell Pro. This added 2″ of lift all around and provided plenty of clearance for my 285/75 R16 BFG KO2s.
I also added the Ironman Classic Bumper, White Knuckle Off-Road Sliders, and Lightforce Genesis off-road lights. I was ready to go!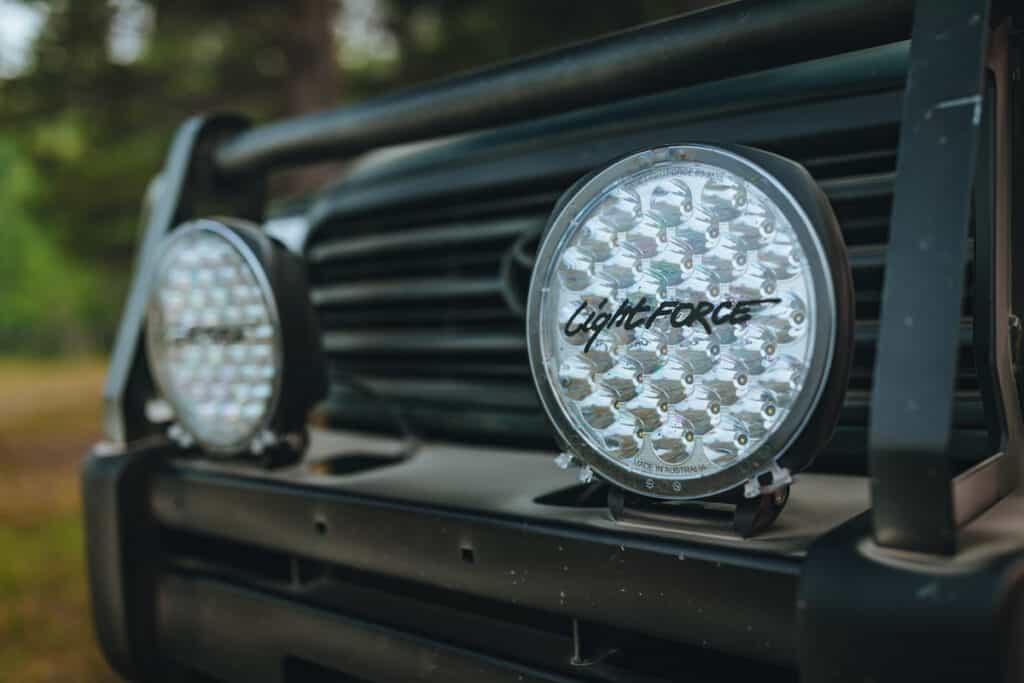 2012 Toyota 4Runner Trail Edition
Steve just picked up a Trail Edition 4Runner that he was taking on it's maiden off-road voyage. He's been longtime Subaru owner and has always coveted a bit more power, clearance, and capability that a true 4WD would offer.
The Trail Edition 4Runner checks all the boxes for what Steve was looking for and he's ready to start adding some tasteful mods soon.
2019 Nissan Frontier Pro-4X
Our friend Morgan West also joined us in his Nissan Frontier Pro-4X. He recently acquired a CVT Mt. Hood rooftop tent which he was excited to show us and he had it mounted to the Yakima Outland heavy-duty bed racks.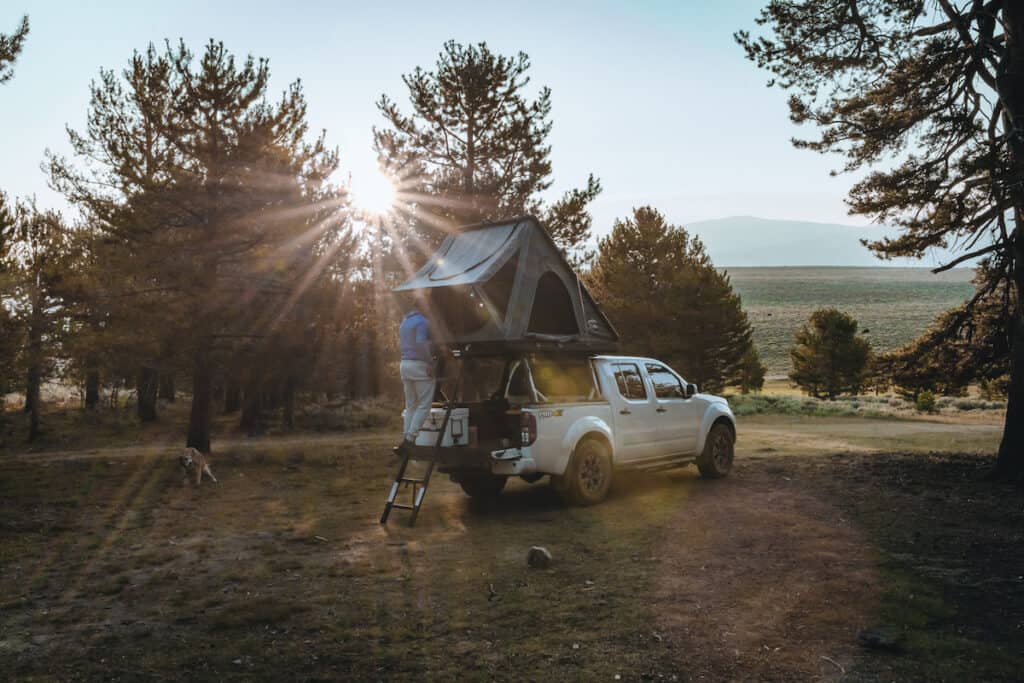 The Camp
Our campsite was perfect for our group and had a great view of Bodie Hills. We felt secluded and the only drawback was the campfire restriction due to the wildfires in the area.
We dealt with some smoke in the air, but most of it blew over the next day.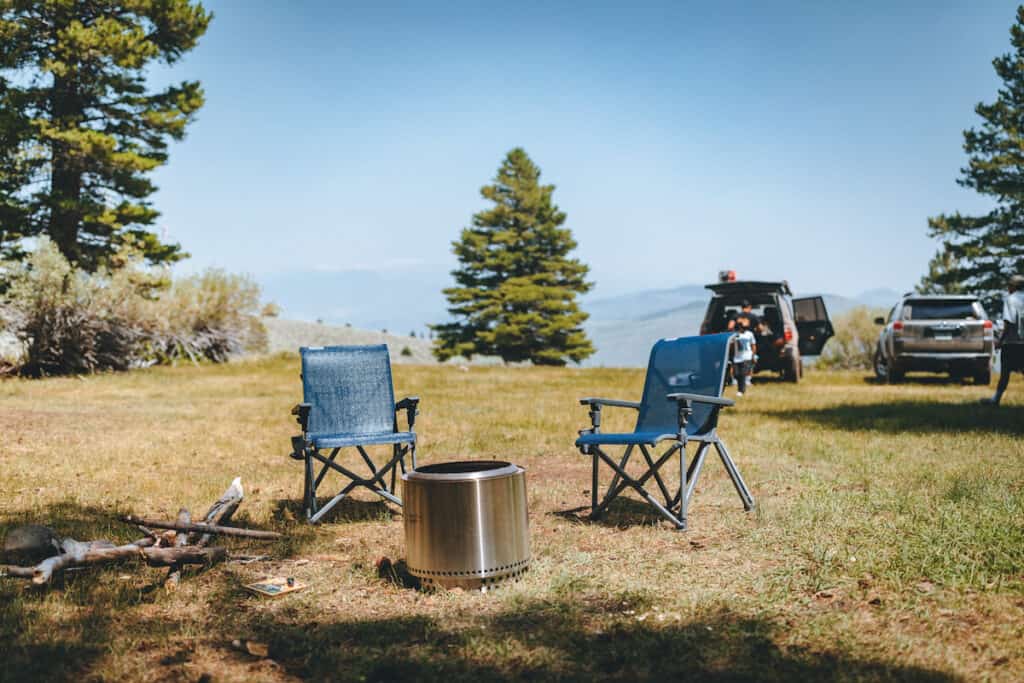 I slept in the Land Cruiser with my son, Morgan enjoyed his rooftop tent, and Steve slept on his Luno air mattress.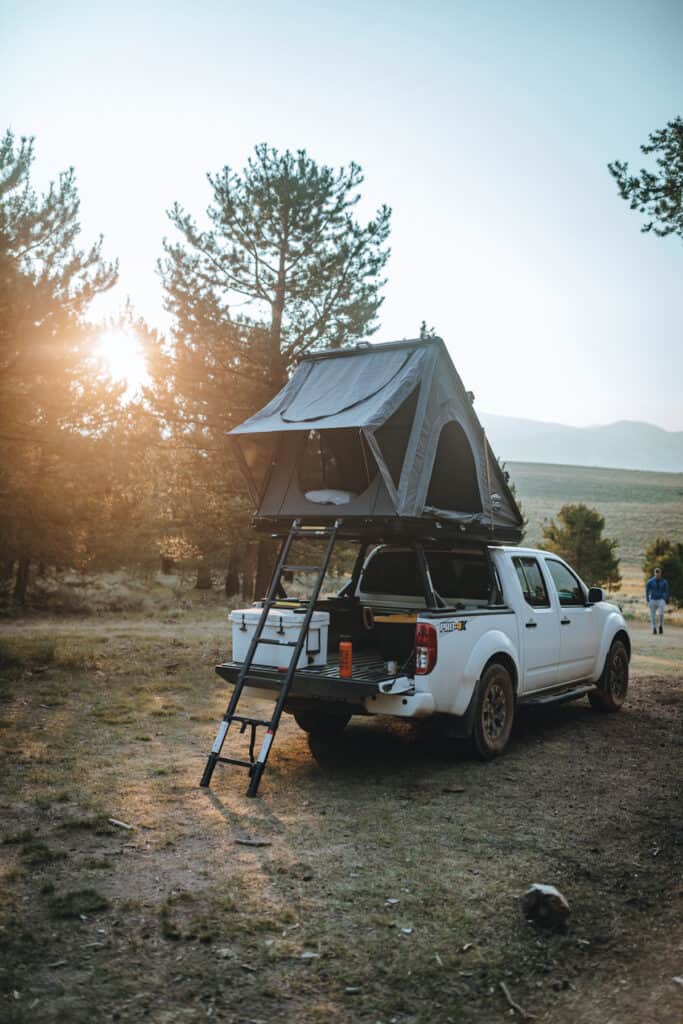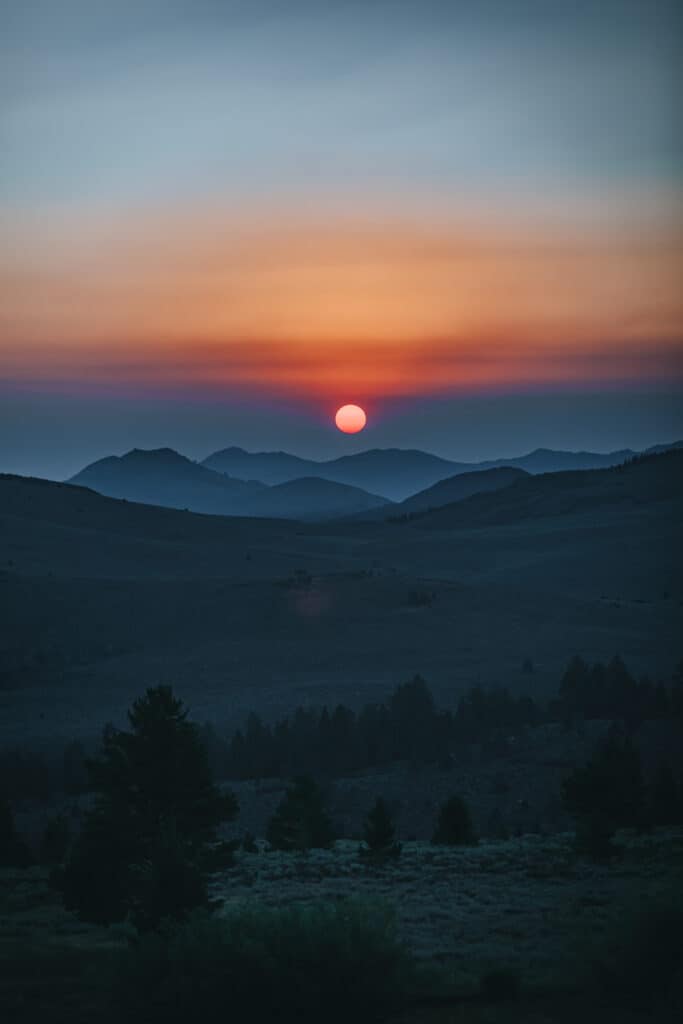 We awoke to spectacular views and all types of coffee prepared from our Camp Chefs. We basically had a Camp Chef showdown as we all wanted to put our gear to use.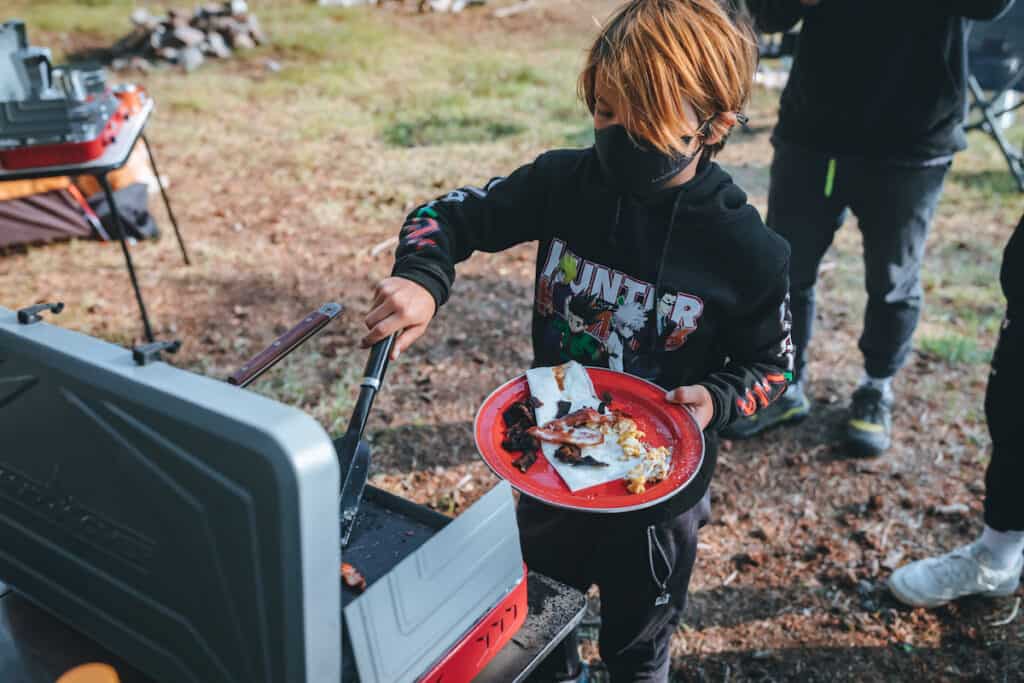 Other gear we used extensively during this trip were new Yeti Trailhead camp chairs, Yeti duffels, our trusty Yeti Tundra, and my Frontrunner Camp Table, all of which performed admirably and I'll share a follow up review shortly.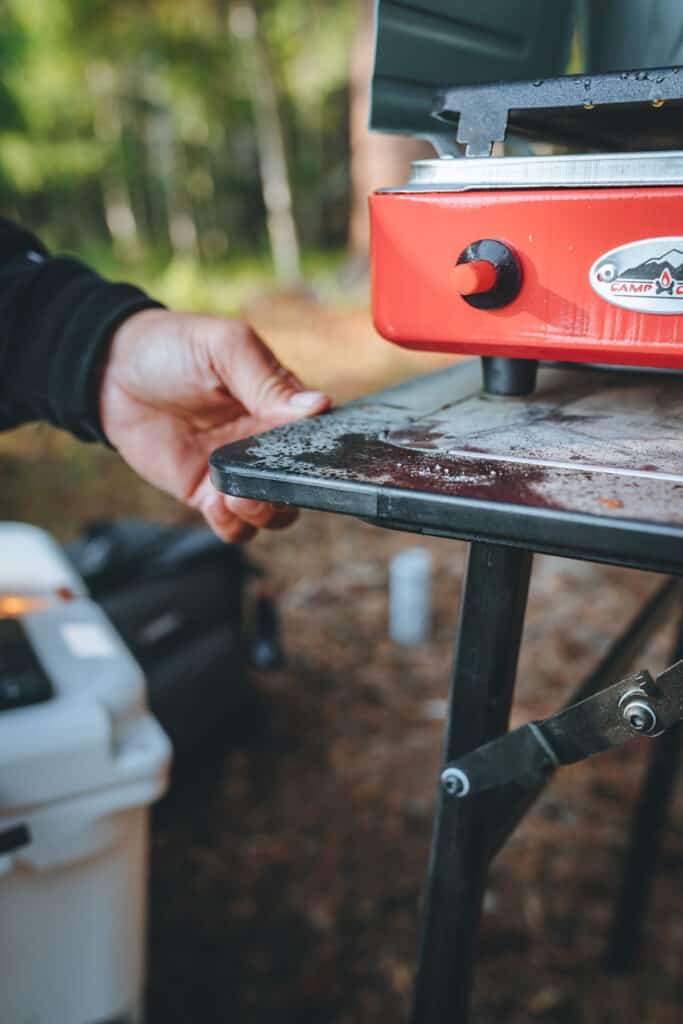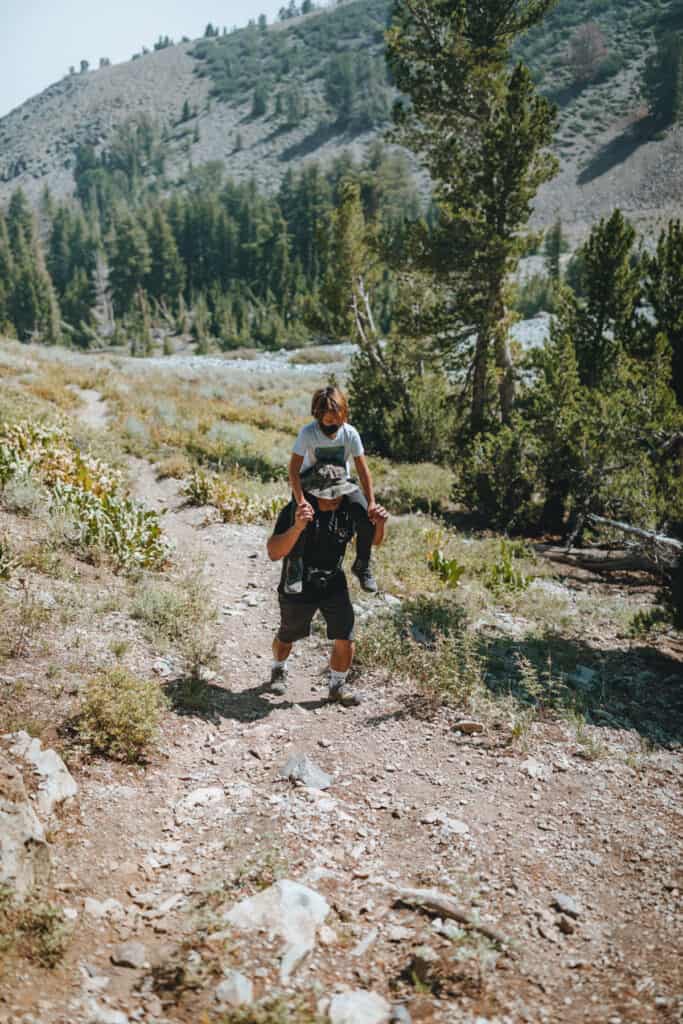 Off-Roading
One of the main purposes of our camping trip was to spend a day hiking and off-roading. We did the easy hike up to Emma Lake and some of us enjoyed a dip in the cool mountain water. The hike isn't long but it's almost straight up at 9,000 feet.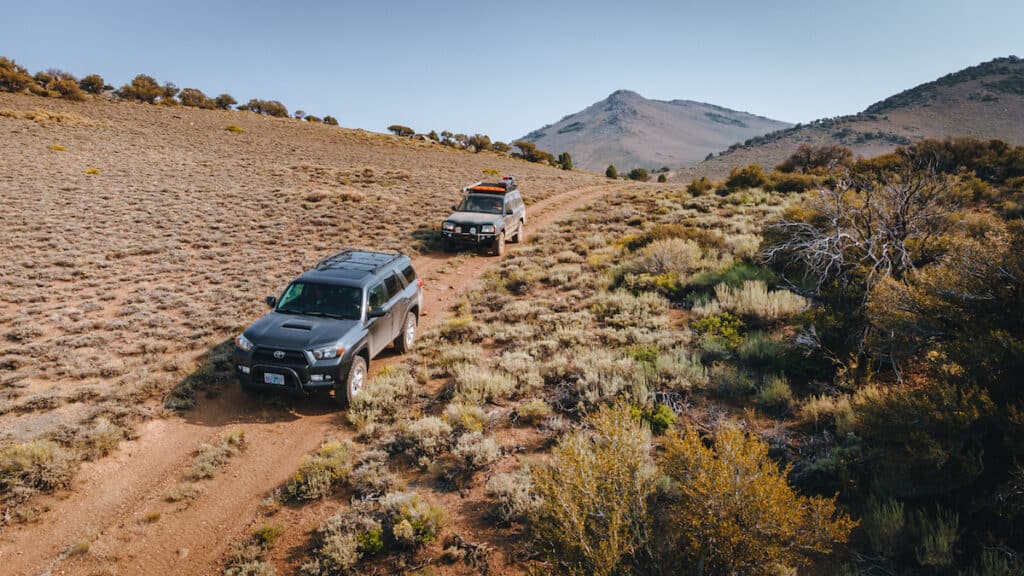 After a quick lunch, we jumped back in our vehicles and made the drive over to Bodie Hills. Steve had never taken his 4Runner off-road so this was the perfect spot to drop it in 4-Lo and see what it could do.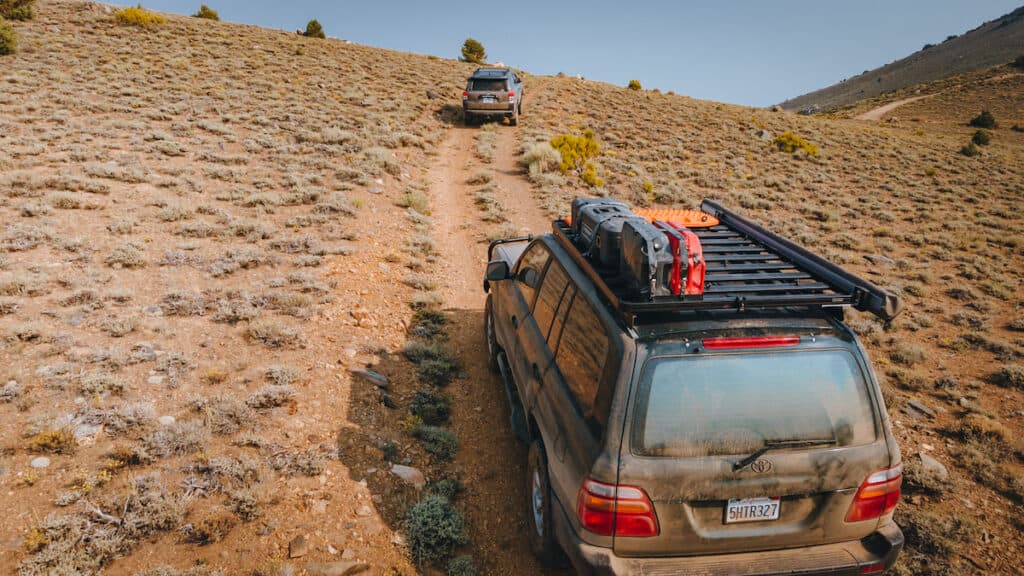 I've got a new subscription to OnX Offroad and consult it often before heading out on the trails. I also use it regularly anytime we travel so I can map out dispersed campsites and off-the-beaten-path roads.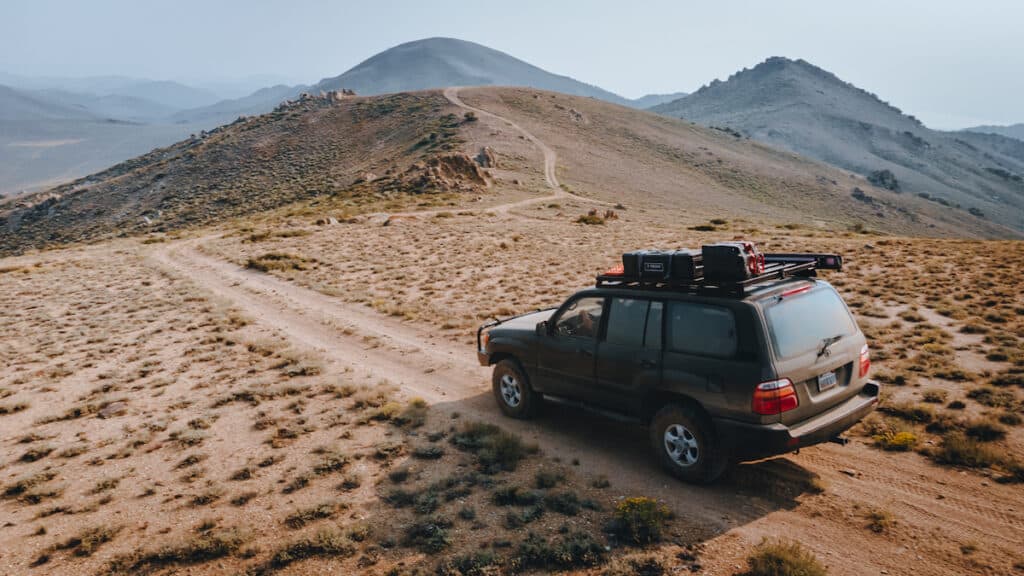 I also check OnX Offroad at home to research property lines and ownership. We're in process of building a campground and the OnX Offroad app has been an awesome tool to determine if this is the right investment.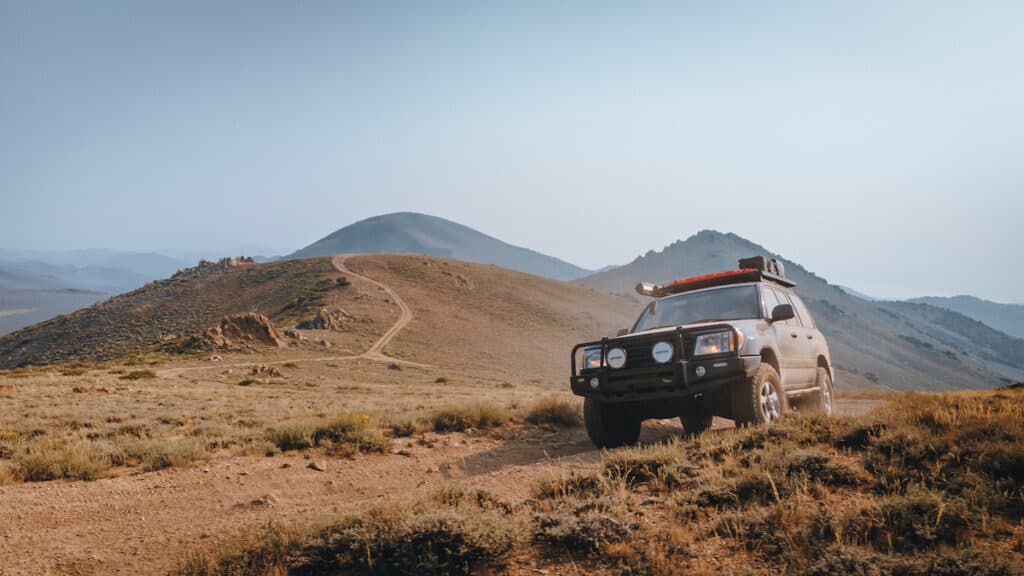 We found some great trails in Bodie Hills and I was able to sort out my new Ironman suspension and add a few desert pinstripes to the truck.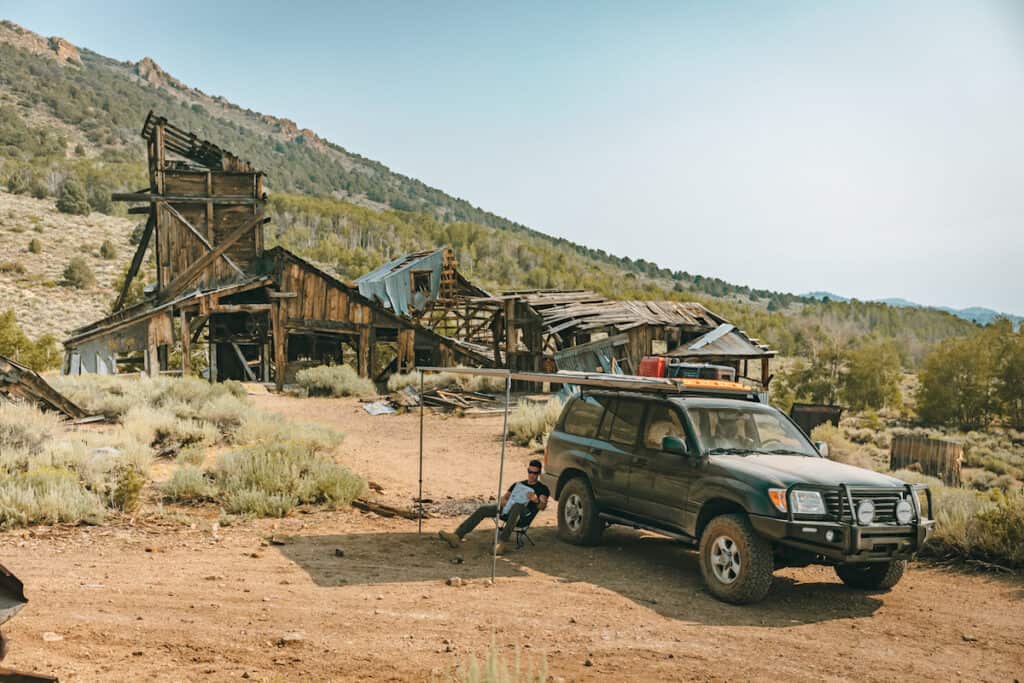 We made a brief stop at an abandoned gold mine that was barricaded, but the rest of the area was wide open. I'm lucky I didn't pick up a nail in my tires, but we rolled out the awning and stopped for a break. The kids even took a nap and ended up sleeping through the rest of the trip, despite the bumpy roads.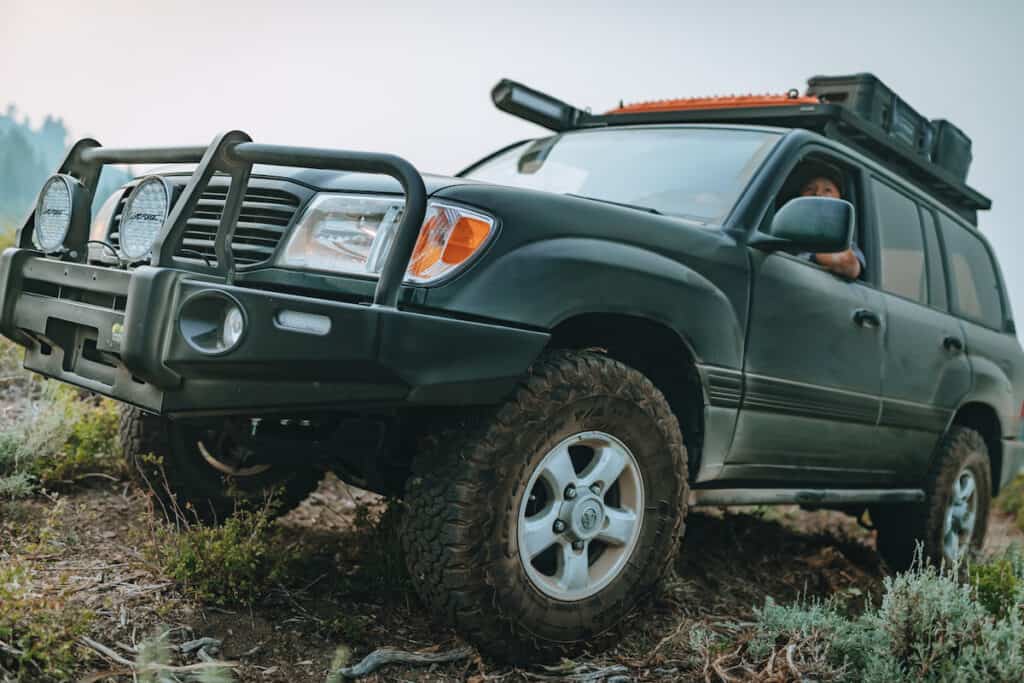 Our BFG KO2s had no problems on the washboard roads and they felt sticky on the rocks and inclines we challenged our trucks with.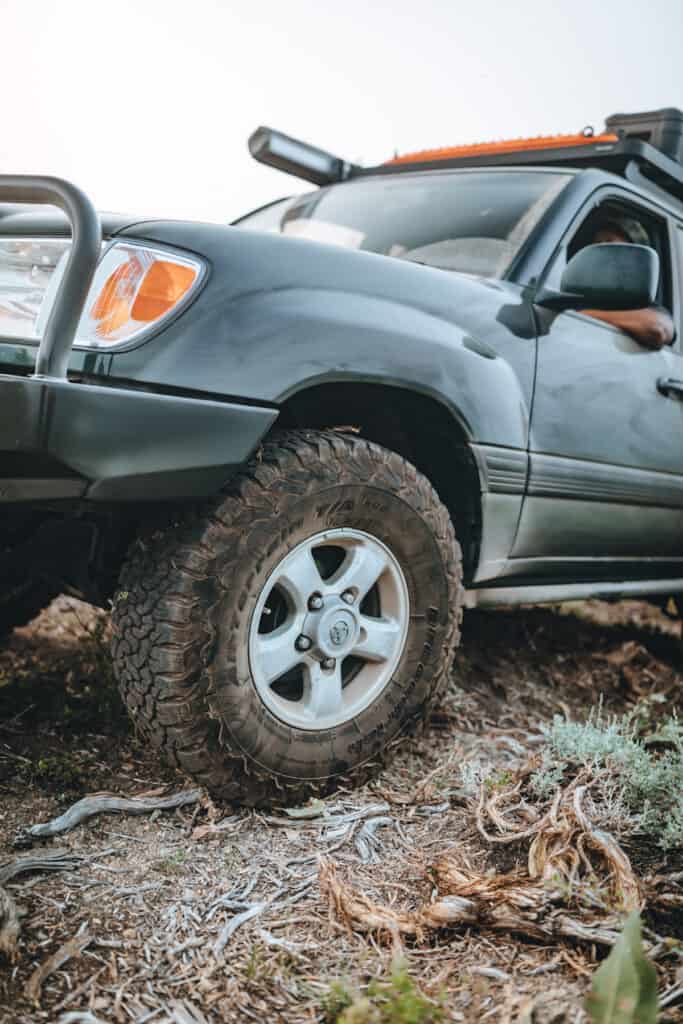 I'll definitely be back to explore more, as I felt I barely scratched the surface of what Bridgeport has to offer.
Big thanks to Steve Makowski for planning this trip and taking such epic photos. And, thanks to Morgan West for working with us on photos and video for this trip.
All photos courtesy of Steve Makowski.