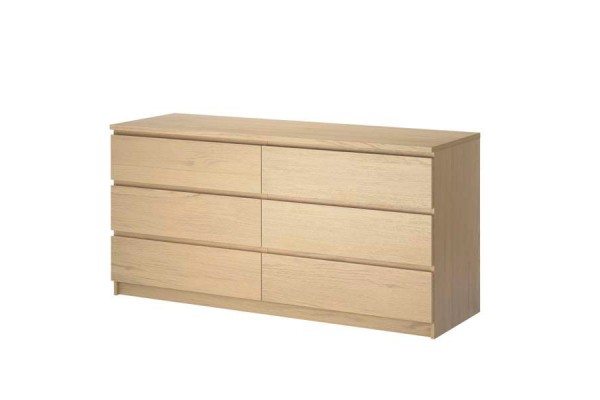 IKEA is issuing a massive recall of 29 million chests and dressers including the popular MALM dresser, due to a serious tip-over hazard that has resulted in the death and injury of multiple children.
The recall affects children's chests and dressers taller than 23.5 inches and adult chests and dressers taller than 29.5 inches that do not meet the performance requirements of the U.S. voluntary industry standard. The recalled MALM chests and dressers were manufactured and sold through June 2016 and include the 3-drawer, 4-drawer, 5-drawer and 6-drawer models. Other IKEA chests and dressers in this recall were sold at various times through June 2016. ​
Like most IKEA furniture, the MALM chests and dressers are constructed of particleboard or fiberboard and are white, birch (veneer), medium brown, black-brown, white stained oak (veneer), oak (veneer), pink, turquoise, grey, grey-turquoise, lilac, green, brown stained ash (veneer), and black. To identify the furniture, look for a 5-digit supplier number, 4-digit date stamp, IKEA logo, country of origin and "MALM" which are printed on the underside of the top panel or inside the side panel.
The recalled MALM chests were sold from 2002 through June 2016 for between$70 and $200. ​IKEA is issuing a refund for the recalled furniture or offering a free kit that can be used to anchor the piece against the wall.
More information about the recall from IKEA.