Our friend Antonella's up to her old tricks again…making her beautiful house even more beautiful. When we last visited her, she was transforming her office space.
Now she has moved onto the dining room and re-covered six dining table chairs with a bold new print. This nifty little intervention cost $68 and took less than six hours.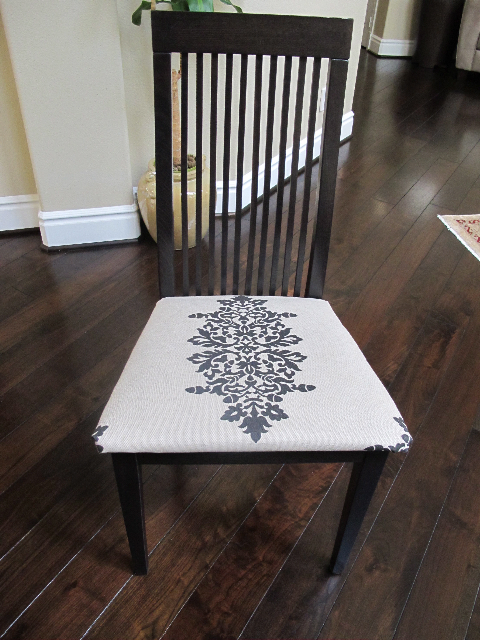 Here's how she did it:


Get your fabric
Antonella thought the old white fabric was boring and showing signs of dirt and wear. She wanted an updated look so she searched Calico Corners during the January clearance sale and got 40% off this textured burlap.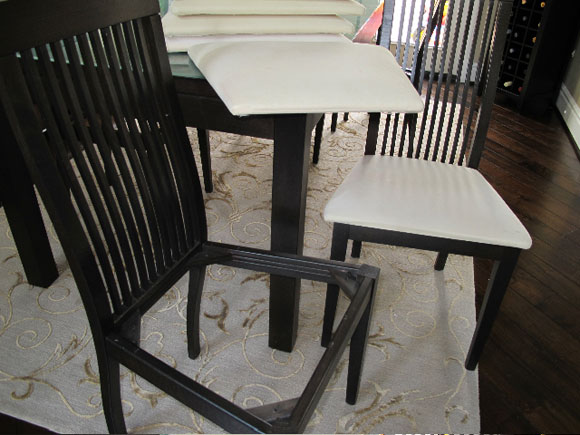 Remove chair seats
Next she unscrewed the chair seats from the frames.
Prepare fabric
She measured-out, cut and pinned the new material right over the existing material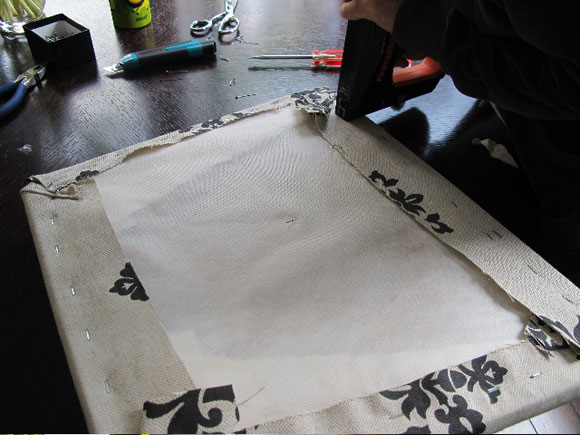 Attach fabric
With the fabric pinned firmly onto the seat she then used a staple gun to secure it.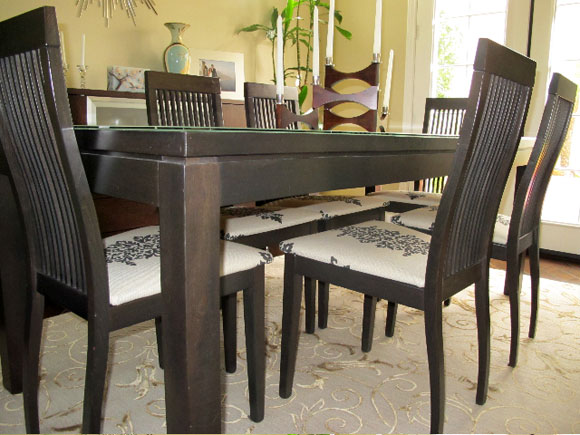 Reattach seats to chair
Finally, she re-screwed the seats back to the frame.
Yes my friends, it is that simple. If you are interested in learning reupholstery techniques, this is a good project to get your feet wet.