Decks and patios get hit hard during the summer. It's when they are usually under the heaviest foot traffic and receive the most amount of damaging UV light.
This week we used the Olympic Rescue It! Wood and Concrete Resurfacer on our back patio. We've lived with a stained and cracked rear patio for awhile now, but we're not in a position to tear up the concrete or do something drastic, but we want to give our patio a facelift. The Rescue It product is a 100% acrylic resurfacer that locks down splinters on wood decks but also fills in cracks up to 1/4″ deep. Most importantly it provides a waterproofing protection which will prolong the life of our patio.
UPDATE: Olympic is sponsoring a Rescue It! Giveaway – click here for more details
We also love that it's barefoot friendly but also slip-resistant. Our son runs around barefoot all the time in our backyard and when our concrete patio gets wet, it can be very dangerous.
Rescue It requires two coats which will cover about 50 square feet. But before you start painting you'll need to thoroughly clean your deck or patio using the Olympic Premium Deck Cleaner as well as a power washer if you have one.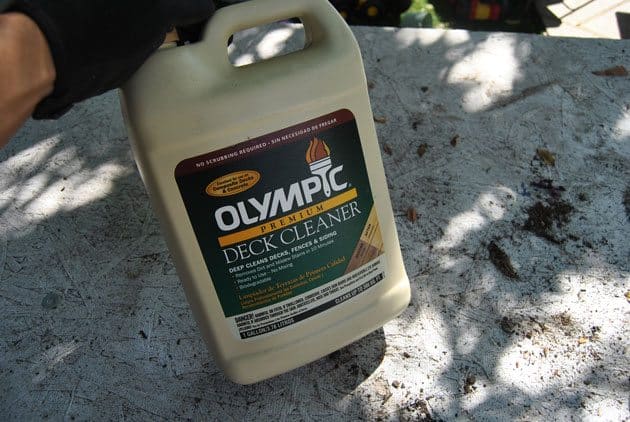 The tough part is waiting for it to dry but you can't start painting until it's completely dry.
Our stained concrete.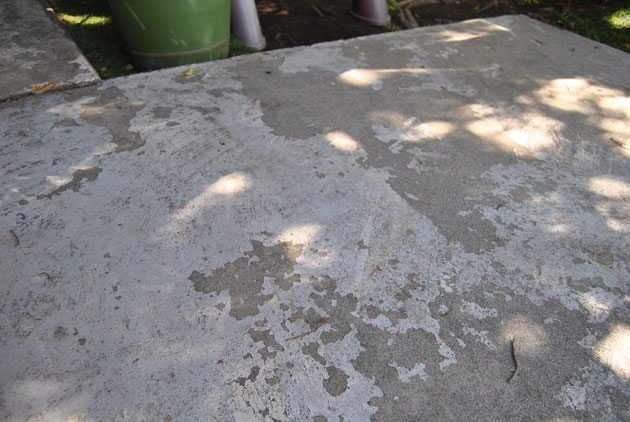 Make sure you thoroughly mix it as we noticed some sediment had settled on the bottom of the can which took about 5 minutes of good stirring to mix in.
Rescue It goes on with a basic 1/2″ nap roller and to make life easier we used a painting pole as well.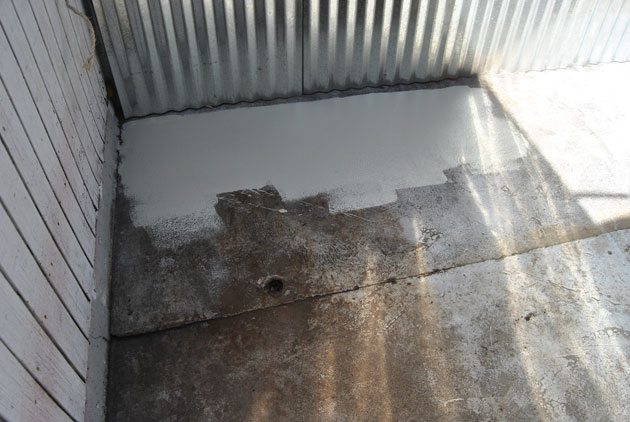 The paint goes on smoothly and doesn't splatter and drying times are different based on your temperature and humidity, but we were walking on it within 24 hours.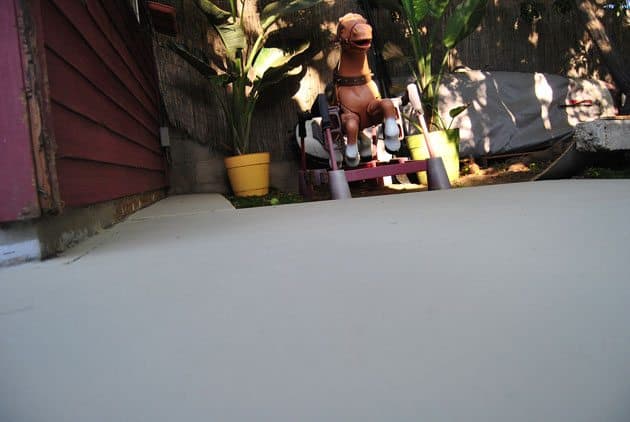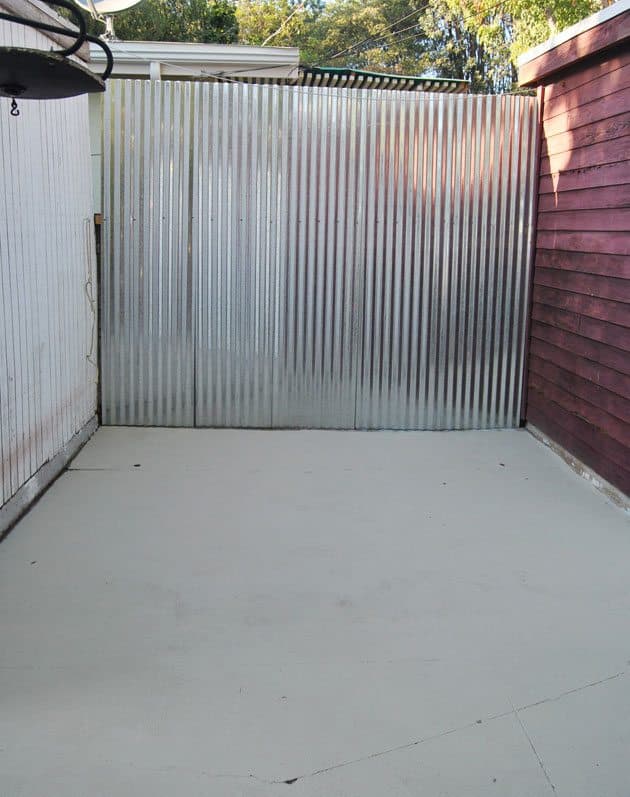 Olympic did this great how-to video which we followed to the tee.
I have been sponsored by PPG to create this video but the thoughts and opinions expressed are my own.