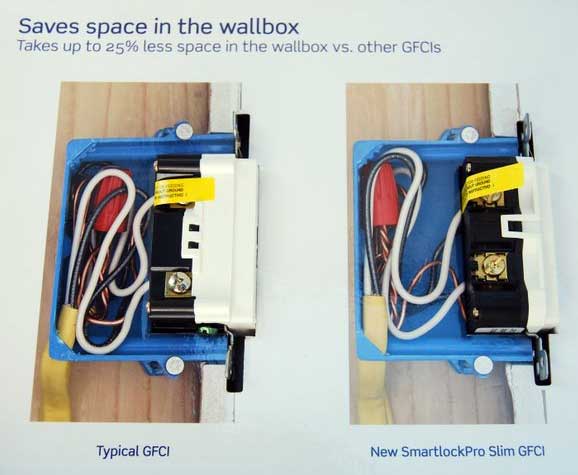 In an effort to save space in an electrical box and therefore make it easier for a do-it-yourselfer to navigate, the Slim Series SmartlockPro GFCI outlet from Leviton has reduced the depth of the GFCI outlet by roughly 25% which allows for more room to maneuver wires and therefore easier to install.

Other features include
Reduced depth makes it easier to install in any electrical box, even shallow ones
Saves time on the job
Only 1.026″ protrusion into wall box
Terminals allow for easy wiring options – back and side wire capable
External back wire clamps provide visual indication of proper clamping
Standard brass self-grounding clips

Automatically tests the GFCI every time the RESET button is pushed in. The GFCI will not reset if its circuit is not functioning properly
Blocks the RESET button if GFCI protection has been compromised, reducing the possibility of end-users incorrectly assuming that a reset GFCI is providing ground fault protection when it is not
Patented bridge contact provides individual sets of contacts for GFCI receptacle face and downstream receptacles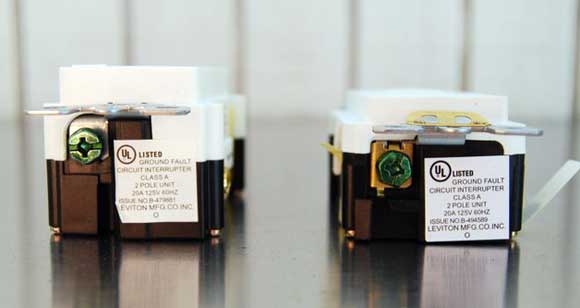 The Slimlock GFCI outlet is available in 15A and 20A versions and comes in various colors.