I haven't always been a case guy, but after losing my last iPhone to a shattered screen, I quickly converted. I recently had an opportunity to test out a couple of new cases from tech21 that both provide a ton of protection but offer different features based on user preference. Here's my review of the sleek tech21 Evo Mesh iPhone 6 case.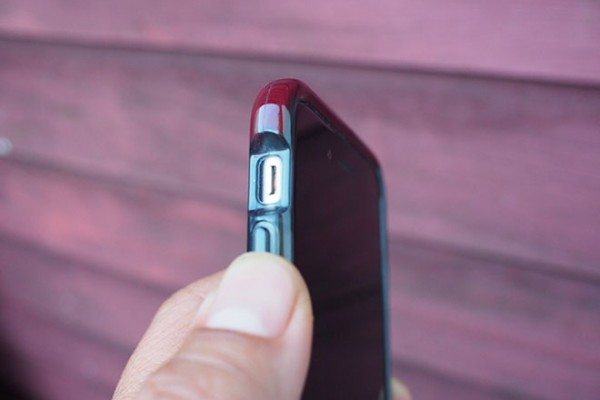 I prefer a minimal iPhone case as I carry mine in my pocket and want to keep the phone profile as slim as possible. The iPhone 6 is tall enough as it is, so any added bulk in a case isn't ideal when keeping it in your pocket. The tech21 Evo Mesh Case is the thinnest iPhone case I've seen and after a week of use I'm certain it provides almost as much protection as much thicker cases.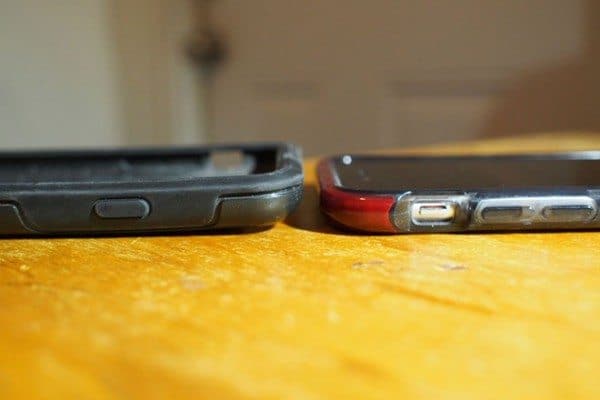 I've used a Otterbox case for quite a while and it's slim and sturdy, but the Evo Mesh Case is even smaller and the soft grip is much nicer to hold and less likely to slip out of my hand. If it does slip from your hand the advanced impact protection is rated at 6.6 feet and the Evo Mesh features FlexShock™ material that protects the back and corners of your phone from all bumps and nicks.
The gel like case is less likely to slip off of tables or countertops and it never accumulated any dust, dirt, or lint under the cover, despite being in my pocket most of the day.
With the Evo Mesh Case my iPhone feels like it's been enveloped in a second skin. It slides nicely into my front or back pants pocket and the dark red and black color provides the understated look I prefer. It's also available in five different colors for those who want to add a bit more pizzazz to their phones.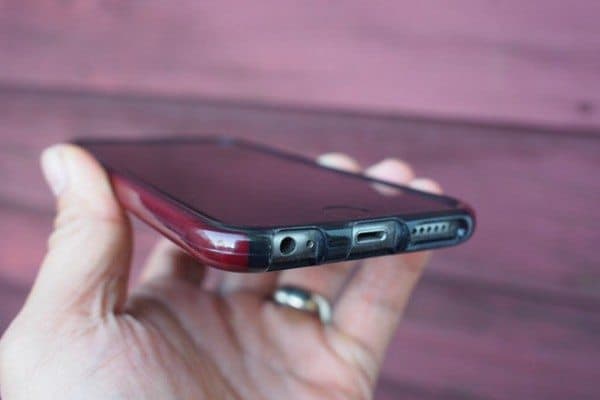 The Evo Mesh case only covers the back, sides, and corners of the phone, but tech21 offers Impact Shield screens that coupled with the Evo Mesh case will give your phone 360 degree protection but with a minimal bulk. The Impact Shield doesn't affect typing or touch controls and won't peel off or bubble like other glass protectors.
The Impact Shield screen has BulletShield™ technology and is self-healing and anti-scratch. It comes with an easy applicator kit that includes a cleaning wipe, application guide, and card to squeeze out bubbles.
A tech21 iPhone case will provide peace of mind for as long as you own your phone. By protecting it from damage while you use it, it will also help retain its resale value once you are ready to trade it or sell it when you upgrade.
I tested the Evo Mesh case with my iPhone 6 but it's also compatible with the iPhone 6 plus, iPhone 6S, and iPhone 6S plus.