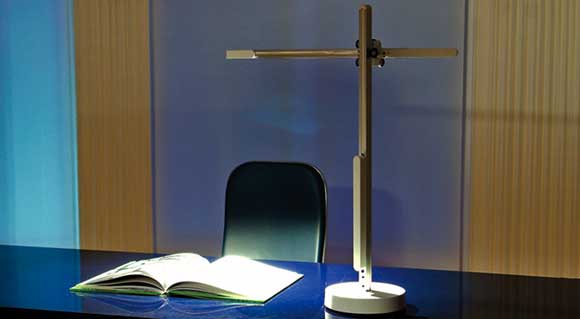 I'm back in New York this week and have had the pleasure to attend a couple of events and visit with some old friends and colleagues. It's also the first time we've traveled with our 8-month old son and he's been awesome. We have kept him on West coast time so he joins us for late dinners and sleeps in – perfect!
The International Contemporary Furniture Fair (ICFF) is this weekend and this is my first time attending. I was great to walk the floor of Javits and see all of the innovative products and designs. A few really stood out including the CSYS LED tasklight from Jake Dyson.
Jake himself demonstrated how the light works. The smooth action swivels 360 degrees and up and down with ease. The LED is dimmable and stays focused only on your desk so there is no glare. If you raise the light you can increase the size of the focal point but still no glare.
But the most innovative part of this light is the heat dissipation. Mr. Dyson has incorporated heat pipe technology which he demonstrated that draws the heat away from the lamp. According to Dyson this will allow the LED to perform at peak levels for 37+ years. We already know how long LED's last so this is even improves on that.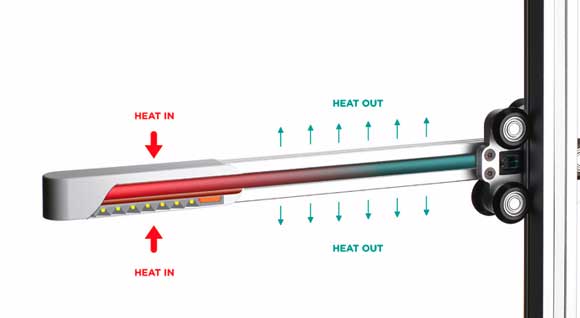 It retails for $900 but if you are seeking the best designed and engineered LED desk lamp available then this is your best choice.