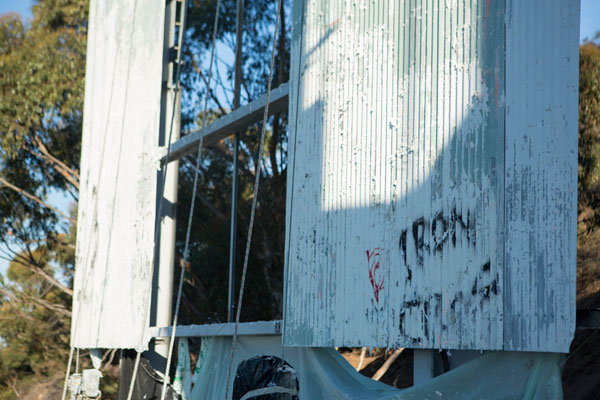 The iconic Hollywood sign has been in need of a facelift for a few years. It's been painted and repainted but the taggers always seem to get to it. They have typically just painted over the graffiti and onto the already peeling old paint which is not the proper way to go about things but it does save time in the short-term.
The sign is undergoing yet another paint job and this time they are using Sherwin-Williams Emerald Exterior Acrylic Latex paint. This is the most extensive refurbishing effort of its kind in nearly 35 years for the Sign, and will be repainted in its signature white.
The process will take about 8 to 10 weeks to complete and will require 275 gallons of paint.
The H and first L are now completely painted and the O and second L are in progress.
This refurbishment process has required precise, time-intensive work to remove existing coatings from the Sign.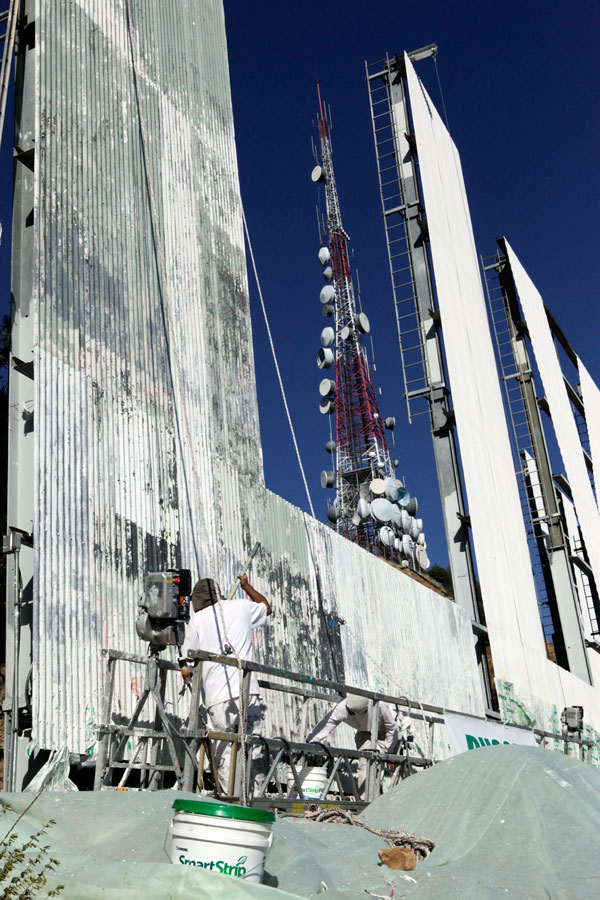 Painters began by applying a stripping agent that helped to dissolve the existing coatings – up to five coats of paint in some places. The coatings were carefully removed by hand then pressure washed, leaving a smooth and clean corrugated metal base.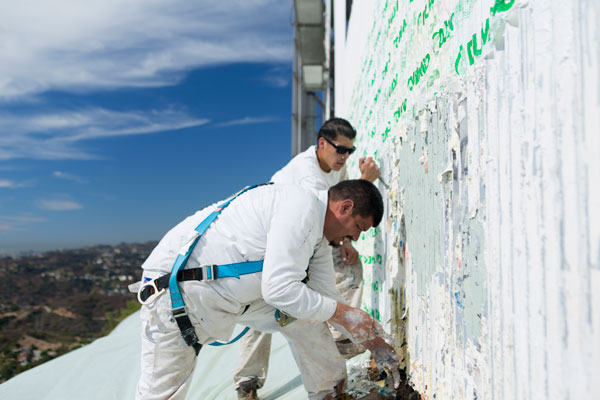 Once the H was completely bare, Sherwin-Williams Pro-Cryl primer was applied. This acrylic primer is specially designed for surfaces where rust and corrosion resistance is critical.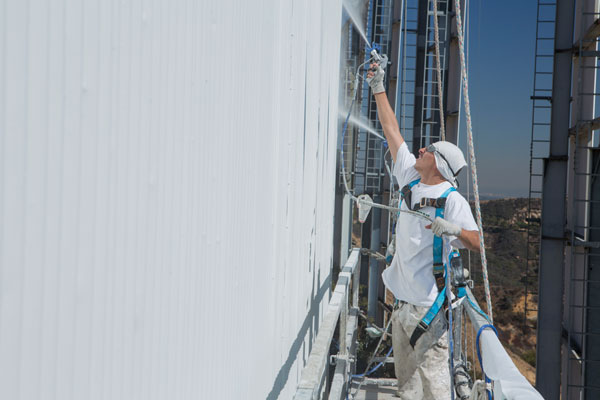 Next, the letter was painted with two coats of Sherwin-Williams Emerald Exterior paint in High Reflective White (SW 7757) which offers unsurpassed resistance to blistering, peeling, chalking, fading, mildew and dirt pickup.
The vivid white finish is visible from a distance.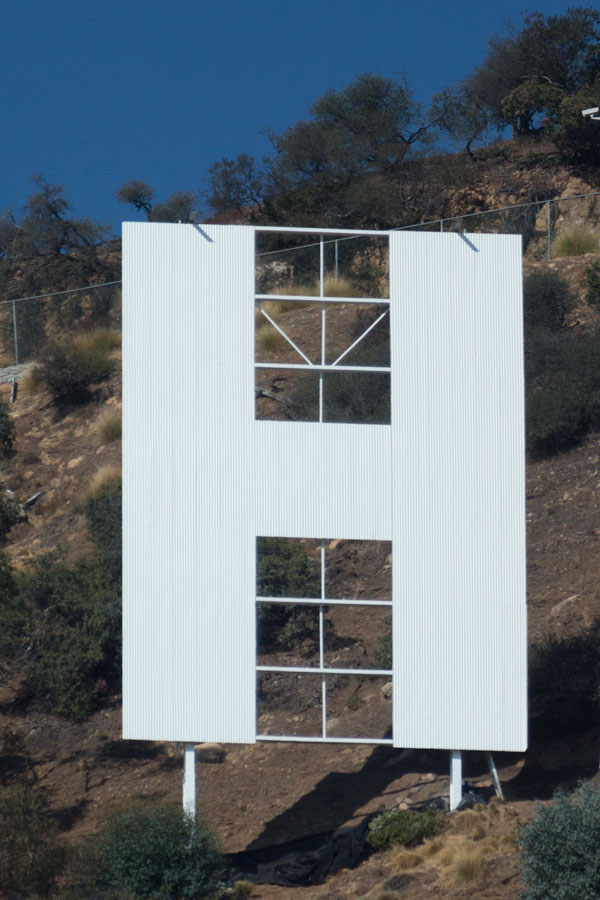 We will continue to keep you updated on the progress of this project and the next time you are in LA, look to the hills.