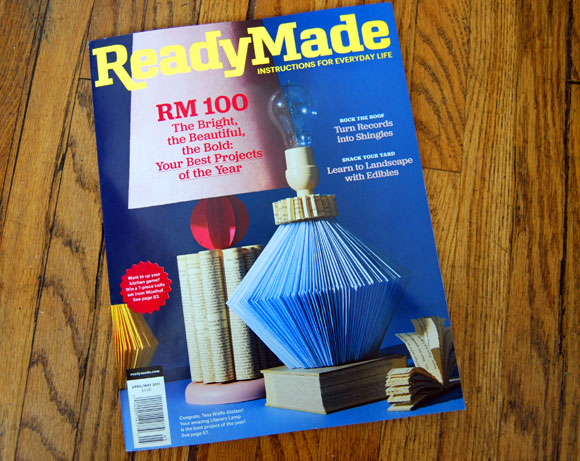 Remember the stackable and sturdy sawhorse project we built a few months ago? We painted them gold and entered it into the ReadyMade 100 contest. We just got word a couple days ago that our project was selected as a finalist and we're delighted to see it print in the April/May 2011 issue of ReadyMade magazine.
They also posted an interview with me and I couldn't take all the credit as Laura definitely helped me out on this one.
We're flattered but couldn't agree more with ReadyMade's editor-in-chief, Andrew Wagner who states, "The stackable sawhorse is a great idea for any small space; add a little gold to the equation and this is a winner all the way around."
The well-deserving winner, Tess Wolfe-Stelzer, made the literary lamps that grace the cover of the magazine and a few of our other favorite finalists include the upholstered spool ottoman from Shelly Leer, shim wall from Tiffany Zachry and Laura Seaman, vintage fan light from Robert Niosi and the cement planters by Sofie Sausser.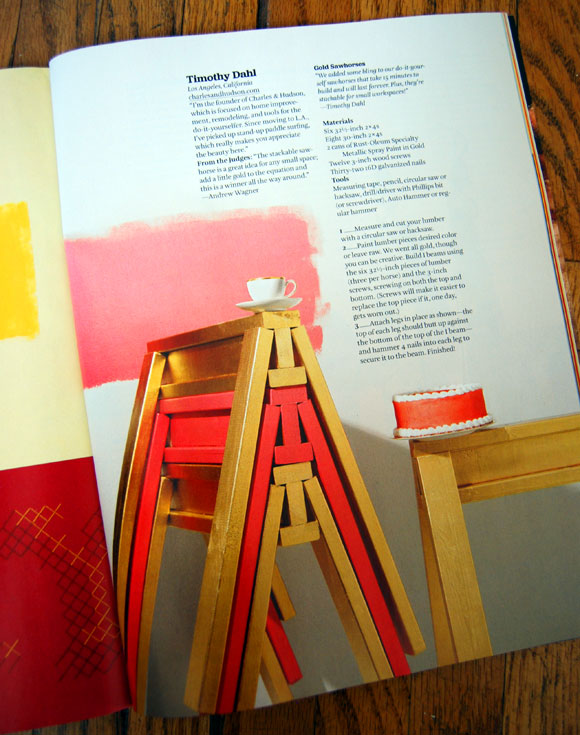 We're honored to be included among such a great group of makers so check out the rest of the finalists at ReadyMade.com.