This post is sponsored by Ram Trucks. Do you have a garage in need of an overhaul? Enter here for your chance at being one of three lucky winners.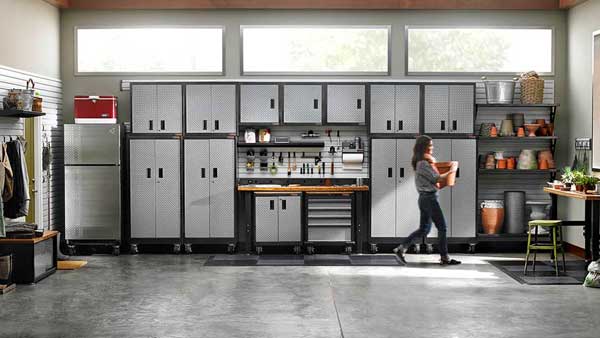 It makes sense that a Ram Cave would be designed in a garage space. That's where your car, truck, tools and other gear are typically stored. But more often than not your garage becomes simply that, a place to store gear. Ram Trucks is literally going to change the lives and homes of three winners who entered the Ram Cave contest for a chance to win a $25,000 garage makeover.
Back to the design. If your garage is like mine, the walls and ceilings are unfinished and if your lucky you've got some electrical roughed in for a few outlets, but maybe not.
Modern garages are now an extension of the home and considering how much time we spend in them they should have comforts of any room, plus more, built into them.
One feature among many that makes the Ram 1500 Outdoorsman stand out from the competition is it's plethora of storage options. No space is wasted and the storage compartments aren't all just hidden but placed in the most convenient locations, such as the RamBox cargo management system. The RamBox is perfect for storing tools, gear, and beverages and offers lockable, lighted, drainable storage. And the 2013 models now have remote keyless entry.

Inspired by the RamBox storage here are a few ingenious garage design ideas that I think most homeowners would appreciate. But if you win the Ram Caves contest you can dream even bigger!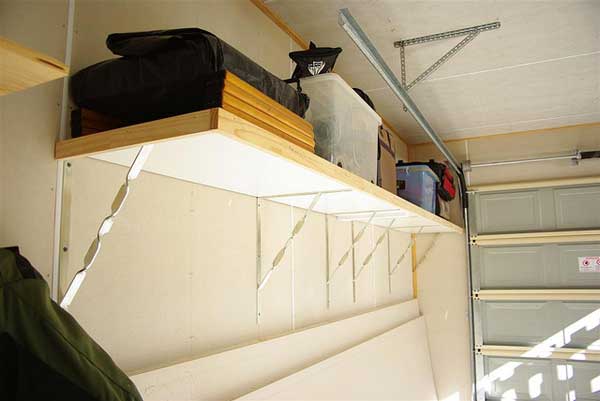 Keeping your gear off the floor is key to a clean and safe garage. These high shelves accomplish that and they are narrow enough to fit in between the garage door tracks and wall.
photo: Bill Hutchison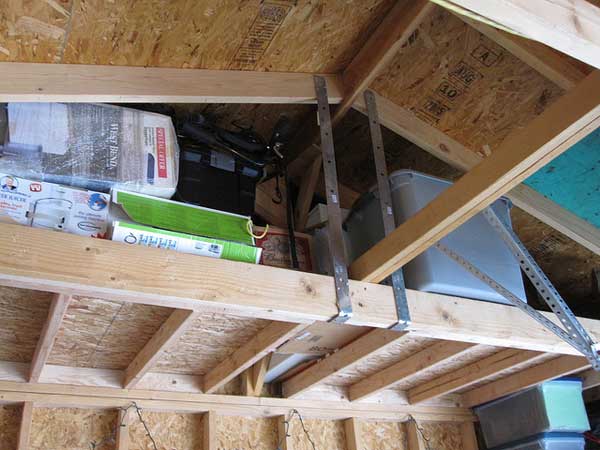 Don't let a-frame roofs keep you from utilizing all that great space. This design goes up into the rafters and makes use of that empty air space.
photo: Shawn

This is another simple hanging shelf design that creates an eye-level shelf for storage as well as hooks underneath to hang items.
photo: Shawn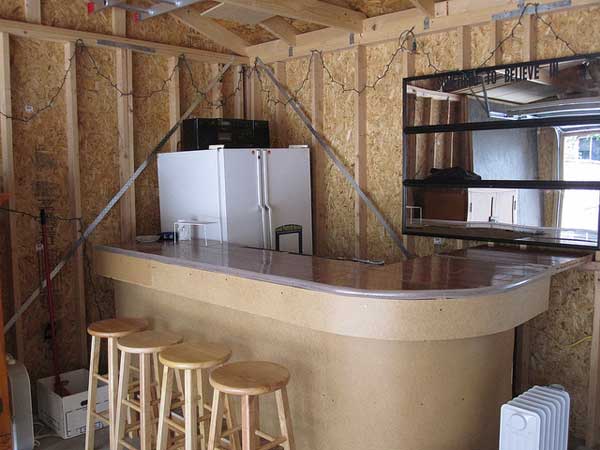 No respectable Ram Cave would be complete with out a bar and although this one is a bit rough and on budget it serves the purpose of a place for friends to gather and enjoy a few drinks. We'd add a flat screen tv and a sound system here.
photo: Nick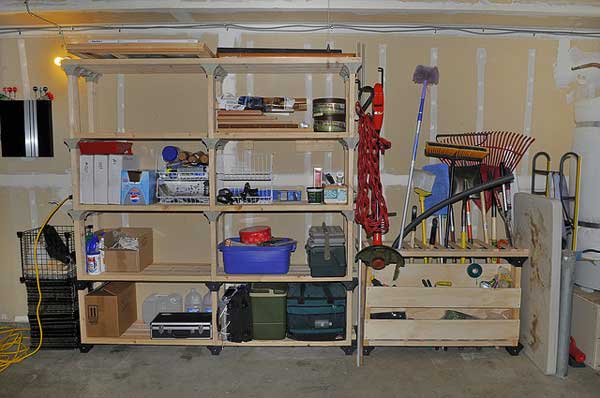 This DIY garage storage has great shelves and divided storage bins for outdoor power equipment. It's great for keeping everything organized but it still looks a bit cluttered. I'd prefer to go with cabinets for a cleaner look.
photo: Peter Baer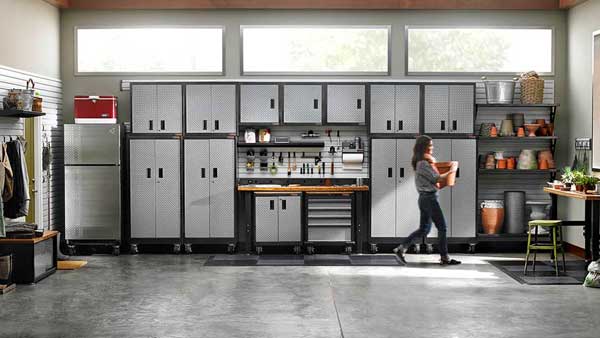 I've always been a fan of the Gladiator GarageWorks storage systems. They have storage solutions for every room of  your house but they really shine in the garage with sharp looking and durable cabinets, shelves, racks and flooring.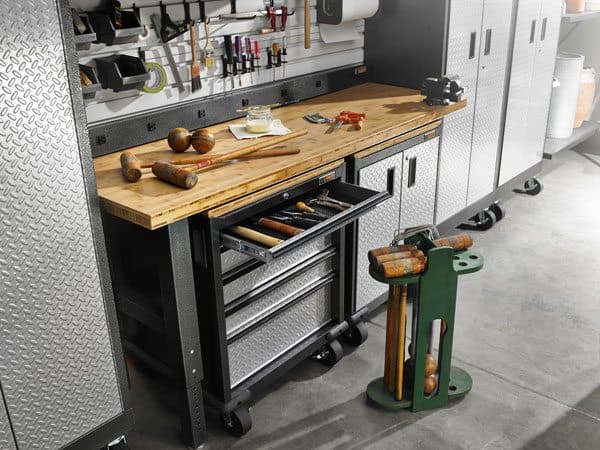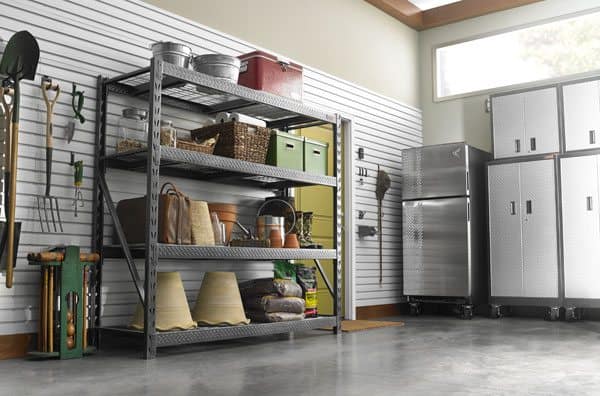 Racor also has some amazing products that do a great job keeping items off the floor which makes any area safer and decreases the clutter.
This post is sponsored by Ram Trucks. Do you have a garage in need of an overhaul? Enter here for your chance at being one of three lucky winners. Do it today!