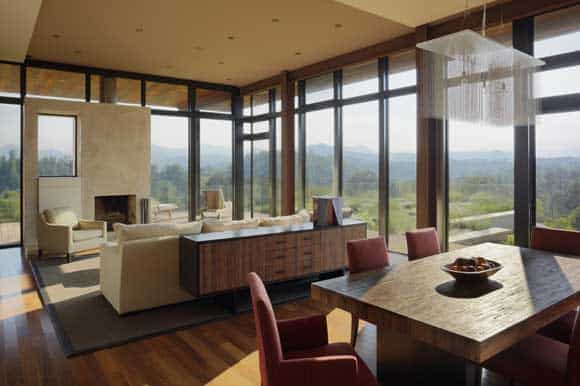 The third installment of our Window Wisdom series sponsored by Marvin Windows and Doors will cover cleaning and caring for your windows. After you've spent time evaluating your windows and possibly even buying new windows using our shopping for the correct window, you want to make sure your investment lasts as long as possible and your windows perform to their maximum abilities. New windows shouldn't be installed and then forgotten about until a problem arises.

Regular maintenance should be performed and we even suggest inspecting your windows as you clean them to make sure the panes and frames remain in good condition and the window opens and closes as it should.
Common Window Problems

Double Hung Window Issues
Wood double-hung windows will often require the most maintenance as there are many moving parts. Typically these windows are found in older homes so it's also likely they haven't been cleaned in many years. Wood can shrink, rot and warp, window joints can loosen, and paint can make the sashes stick shut. Sash cords are also known to break fairly often which is a common problem among these older windows.
Modern double-hung windows are constructed of more weatherproof materials and the double-hung from Marvin even has an integrated tilt lever lock that allows the sash to be tilted in or removed for cleaning.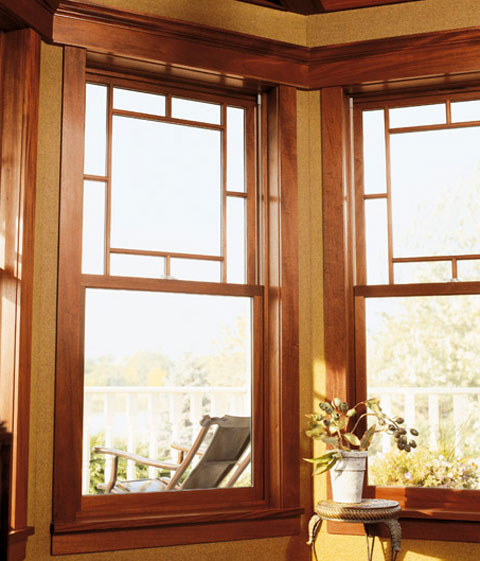 Marvin has innovated even further with their Ultimate Casement Window that features an exclusive wash mode that rotates 160 degrees allowing for both the interior and the exterior of the window to be cleaned from the inside of the house.
This saves time and is also much safer while cleaning exterior windows on upper floors.
Ditch the Dirt
Dust and dirt can quickly accumulate in and around the moving parts of a window. If your build-up is substantial, start with a vacuum and clean the tracks. Use a toothbrush to reach those areas your vacuum can't and then clean and lubricate all of the mechanical parts using a silicone spray.
You can use a mild detergent on the sashes and frames, and all steel surfaces should be thoroughly cleaned and painted with rustproof exterior paint.
Weather stripping should also be inspected for cracking or peeling and sprayed with a cleaner to help wipe away dirt and build up.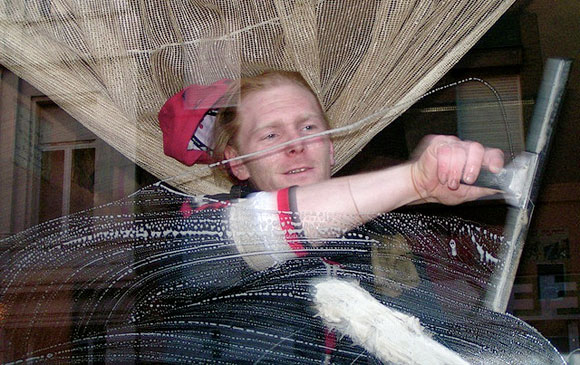 Window Cleaning Techniques

Picture Windows
Large windows are difficult to clean using just a rag or paper towel so we recommend doing what the pros do and invest in a wide cloth window cleaner. Simply soak it in water mixed with a bit of dishwashing detergent and thoroughly soak and clean the window. To finish, use a large squeegee to wipe the window clean.
Dealing with Panes
For smaller pane windows use a sponge with the same detergent mix and use a smaller squeegee to wipe the window down.
Using this technique will make cleaning your windows much easier, making regular cleaning more likely and it will lessen the amount of rubbing on the window which simply moves dirt from one part of the window to the next creating frustrating streaks.
Glass Cleaning Tips
Marvin Windows has shared some more tips for cleaning glass
1. Start cleaning glass at the top of the building and continue to lower levels.
2. Soak the glass surface with a clean water and soap solution to loosen dirt and debris.
3. Use a mild, non abrasive window washing solution and apply with a non abrasive applicator.
4. Immediately after washing the glass, remove all of the cleaning solution with a squeegee, taking care not to allow any metal surface of the cleaning equipment to touch the glass surface.
5. Dry all cleaning solution from window gaskets, sealants and frames. Also, make sure that no abrasive particles are trapped between the glass and the cleaning material. Window and door gaskets, sealants and frames are especially susceptible to deterioration if the water and cleaning solutions are not dried away immediately after cleaning.