This month we've taken an in depth look at windows and have covered three main steps that will help you ensure their best function. Evaluating your current windows, shopping for new windows and how to care for your new or existing windows.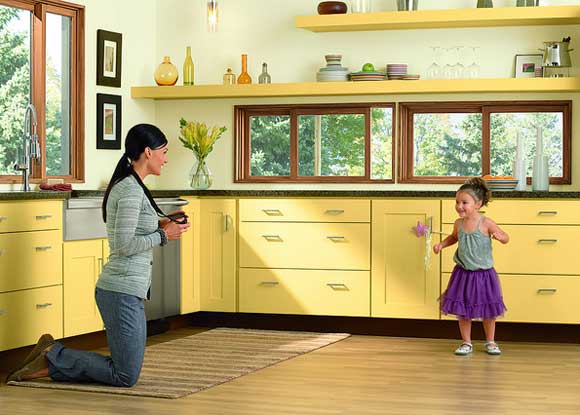 We'd like to thank Marvin Windows and Doors for providing design inspiration and expert window knowledge. They've always been a great resource for us and we're impressed with the innovation of their new products such as the glider window (shown above). They even offer 9 specialty window shapes that can add great visual interest to any room.
Check back this week as we visit a Marvin Windows dealer who will walk us through the most important window features that any homeowner would find important.