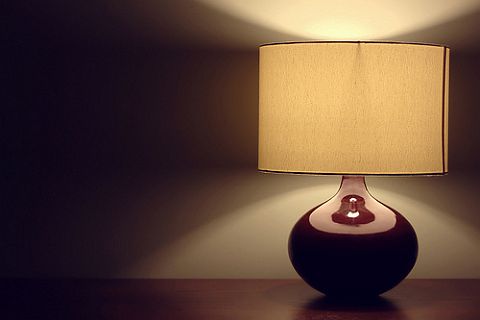 You already know that, just a few years ago, I was woefully ignorant when it came to lighting. I existed solely on pre-installed overhead lights, relishing a soft, ambient glow only when the Christmas tree was lit. I've now embraced a mix of lighting sources, which, it turns out, is the key to success.
In a post published by Better Homes and Gardens, lighting designer Randall Whitehead says four types of lighting should be mixed in every room of the house. This creates a layered effect that goes a long way in establishing the ambiance of a room, as well as highlighting its size, contents or other aesthetic advantages.

Whitehead recommends first installing ambient light in the form of pendants or overhead fixtures. Next, use task lighting to highlight work or other productive areas such as a desk or reading corner. Accent lights should be strategically placed to highlight the room's architecture–think track lights. And finally, add punch with a decorative light source such as a lamp or chandelier.
Do you use a mix of light sources in your room? What type of light do you prefer?
Photo by joelmontes
The following two tabs change content below.

Katy Schamberger is a Kansas City-based freelance writer, editor, blogger and author who weaves experience as a journalist, magazine editor and Chief Content Officer to create compelling, engaging copy that informs, entertains and inspires action. Oh, and she likes to take photos, too, especially of architecture, food and cocktails. Welcome!

Latest posts by Katy Schamberger (see all)