You've probably heard of the term universal design, especially as it's applied to helping people age within their homes. Yet universal design isn't an age-specific term; at its core, universal design is about enhancing accessibility, function and performance within a space, regardless of a person's age or physical condition.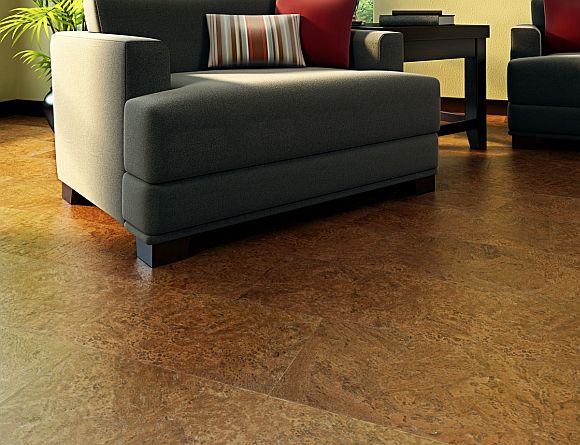 One of the biggest things to consider when incorporating universal design is your flooring. Throw rugs are a no-no, as they can present a trip hazard. Soft carpets are a good choice, especially if they're not too thick so that the carpet is conducive to wheelchairs, walkers and/or crutches.
Earlier this year, I attended a universal design panel discussion here in Kansas City, and came away with a host of great tips, including top picks for flooring. Non-carpet surfaces are generally favored because they offer little resistance and are relatively easy to clean and maintain. The top three picks include:

1. Tile. Versatile and relatively inexpensive, tile is a top choice for universal design flooring because it comes in a variety of slip-resistant styles, making it a great choice for areas such as the kitchen and bathrooms. Tile is conducive to high mobility and is a budget-friendly option if you're looking to change your flooring, especially if you're needing to floor a large area in your home.
2. Hardwoods. Like tile, hardwood floors enhance mobility and, if sealed properly, can handle wear and tear and are easy to keep clean. Hardwood floors add a sophisticated look to any room, and their increasing popularity means hardwood is now available in a range of styles and colors that not only fit any decor scheme, but can also work with any budget.
3. Cork. This eco-friendly material offers high mobility but is also slightly softer than tile or hardwoods, making it an ideal choice if you're worried about someone falling on a hard surface. It also retains more heat than the aforementioned materials and would be great in a living room or kitchen. Maintain cork much like you would a hardwood floor to keep it in good condition.
Have you thought about universal design in your home? What changes would you like to make?
Photo courtesy of Real Cork Floors
The following two tabs change content below.

Katy Schamberger is a Kansas City-based freelance writer, editor, blogger and author who weaves experience as a journalist, magazine editor and Chief Content Officer to create compelling, engaging copy that informs, entertains and inspires action. Oh, and she likes to take photos, too, especially of architecture, food and cocktails. Welcome!

Latest posts by Katy Schamberger (see all)