There are only so many episodes of home renovation shows you can watch before you get the itch to get your hands dirty. However for most of us, we didn't grow up with tools in one hand, climbing scaffolding with the other. DIY skills are taught and learned, not innate, so there's hope for everyone to learn. But how do you learn without destroying your own abode? We have an easy solution for you: theatre.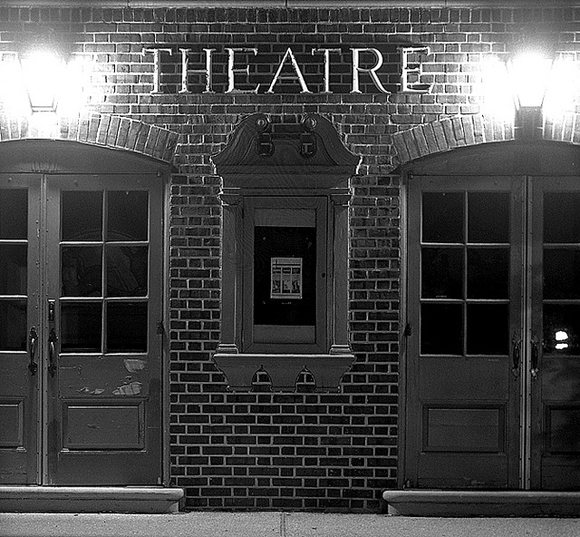 Apprenticeships can be hard to come by and expensive to maintain. Classes are hit and miss with skill level, teaching ability, and again, cost. But I can guarantee you that your community has either a high school or local theatre program that is dying for volunteers to help with all of the backstage efforts that go into putting on a show.

Think about it — someone has to build those sets, hang the lights, create the props and costumes, and so on. That person could be you.
You can learn framing, supports, drywall instillation, cabinetry, stair building and other carpentry skills by helping out with set construction. Looking to learn or hone your electrical skills? There are lights to be hung, wired, and cued up to the light board, and if the show has sound effects, microphones or recorded music in it, there's tinkering with the sound board to be done as well. Want to work on upholstery or refinishing small household good (or your scavenging abilities to acquire said things)? Connect with the props master and costume department and learn your way around an industrial sewing machine, small wiring, and all the paint you can dream of. You can even learn some home deocr or staging tips from set design.
And what could be better? You'll be helping out a local organization or school extra-curricular, and you can learn a bevy of DIY skills for nothing more than your time. The best part is that nothing has to be perfect — it just has to look good from fifty feet away under extremely bright lights. If you mess up, it can be fixed or redone easily without damage or expensive repair. When the show's all done you can even help with tear-down, whether your group carefully dismantles everything for future use or just lets everyone demolish it and clean up the wreckage before the next show's build start.
I can attest as a former theatre kid, the first time I ever used a power tool was building a set for my high school's fall play (and the first time I ever got a DIY-related injury was on that set, too). I had never held a wrench until my mom(!) took me up on the scaffolding to hang the can lights for that same show. I have as many fond memories of helping build that show as I do of being in it, possibly more. And I learned so many more useful life skills backstage under the direction of our tech director than I ever did from a script under the spotlight. If it weren't for my high school and college theatre experience, I wouldn't have believed in myself and my capabilities enough to tackle our home renovation projects, which has led to some of the most awesome things in my life to date.
So whether you're new to the DIY scene or you're just looking to pick up a new skill set, give your local community or high school theatre group a try. More than likely, they'll be grateful for your enthusiasm, extra set of hands, and time towards a good cause. And you'll walk away not only smarter and more skilled, but with the knowledge that you have some good karma points in the bank for your efforts.
Photo:http://www.flickr.com/photos/haydnseek/151412887/
The following two tabs change content below.

I'm Tabatha. The bare-bones basics about me is that I'm in my late twenties, and I'm a college-educated stay-at-home mom. I'm married to my college sweetheart with whom I have two kids, five cats, and a Chihuahua in our 115 year old house in Dayton, Ohio.

Latest posts by Tabatha Muntzinger (see all)