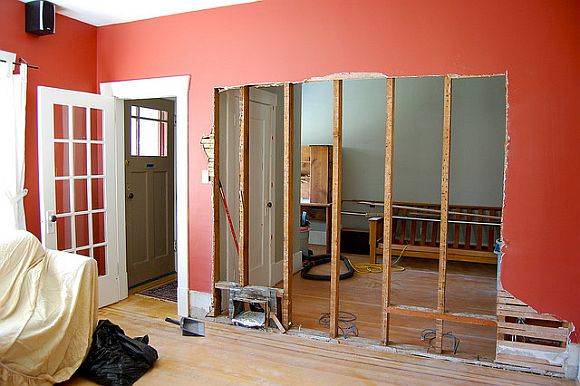 A coat of paint here, a new faucet there — minor home improvement projects are relatively easy to tackle. But what about the big stuff? Maybe you want to install hardwood floors, or replace/update your kitchen cabinets, or re-tile a bathroom. The question is, how do you know what to do?
In the age of the Internet, things are certainly simpler. Looking up projects on sites like C&H is a great place to start, at least to get an overview about the equipment you'll need, possible costs involved and other pertinent information.
If you're looking for in-person assistance, national hardware retailers like The Home Depot and Lowe's often offer in-store workshops that cover a variety of projects, including those related to your area's weather and climate.

Of course, locally owned hardware stores are also a great source of knowledge. They may not host workshops, but you can usually find an expert employee who can guide you to the right tools and give you some handy tips for successfully completing the project.
According to the majority of houseblogs we read (and we read a lot of them!) one of the best ways to accomplish DIY projects is to fling yourself in and get your hands dirty. You will probably make some mistakes, and the results of your first endeavor may not be perfect, but you'll bask in the triumph of completion and be motivated to tackle the next thing on your list.
Keep in mind, however, that for large-scale renovations, especially those involving wiring and plumbing, it may be wise to call in a contractor, at least for a portion of the work. Do what makes you feel comfortable, and aside from that, don't be afraid to call in a professional.
What's been your biggest DIY triumph to date? We'd love to hear from you, and if you want to submit photos, send them to editor@charlesandhudson.com.
Photo: Flickr.com/kpwerker
The following two tabs change content below.

Katy Schamberger is a Kansas City-based freelance writer, editor, blogger and author who weaves experience as a journalist, magazine editor and Chief Content Officer to create compelling, engaging copy that informs, entertains and inspires action. Oh, and she likes to take photos, too, especially of architecture, food and cocktails. Welcome!

Latest posts by Katy Schamberger (see all)