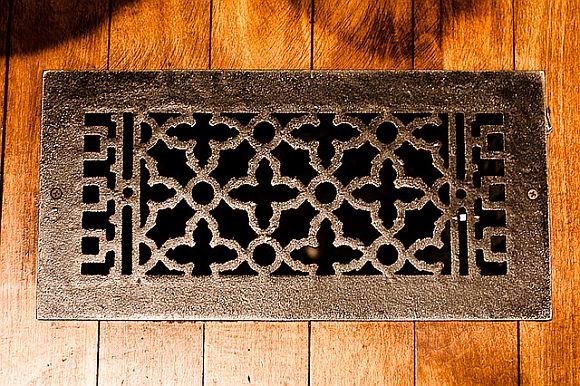 The devil really is in the details. A lot of DIYers (us included) get caught up in the big projects: new tile, a kitchen demo, painting, installing hardwood floors, etc. Yet if your hands are itching for a project and you're short on time (and cash), there are a number of quick, small things you can do to make a big difference. First up? Swap out your floor grates.
Not that there's really anything wrong with a standard floor grate, except it's not the most exciting thing to look at. By opting for a wood or metal register grille, however, you'll boost the aesthetic value of the room–and you may find yourself enjoying improved air flow, too.
Floor grates are typically available in a variety of styles, including drop-in or flush mount models.

Upgrading your floor grates is an especially good idea if you live in an older home and are trying to achieve an authentic, decade-inspired aesthetic. Some companies even make cast iron register grilles and antique reproductions, a great choice for a Victorian home.
Have you changed the floor grates in your home? And if so, have you noticed a difference in air flow?
Photo: Flickr.com/wadem
The following two tabs change content below.

Katy Schamberger is a Kansas City-based freelance writer, editor, blogger and author who weaves experience as a journalist, magazine editor and Chief Content Officer to create compelling, engaging copy that informs, entertains and inspires action. Oh, and she likes to take photos, too, especially of architecture, food and cocktails. Welcome!

Latest posts by Katy Schamberger (see all)