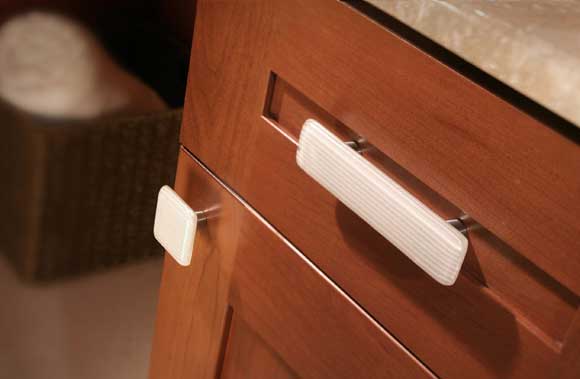 If you're seeking artisan cabinet hardware you need look no further than The Home Depot where Liberty Hardware will be debuting their special line created by a glass artist from Michigan and a blacksmith from North Carolina.
Tomorrow November 12th, Liberty Hardware will be introducing this new line to the world from The Home Depot in Manhattan, New York.
This line is expected to expand to southeastern Home Depot stores later this year, with additional artisans. Representatives from Liberty Hardware and The Home Depot will also be on hand at the two Manhattan stores on November 12th, and invite any area artisans to bring samples of their work for consideration as this program expands nationally.
The artisans, Matthew Waldrop (Blacksmith) and Tammy Newhof (glass artist) are as follows:
Tammy Newhof at Home Depot, 40 West 23rd Street, New York 10:00am to noon and 2:00pm to 4:00pm
Matt Waldrop at Home Depot, 980 3rd Avenue, New York 10:00am to noon and 2:00pm to 4:00pm
This launch is something we are excited about because it combines high quality, handmade American product with an accessible retailer usually known for mass style.