Supply chain shortages are hitting the home building industry hard! From lumber to hardware and flooring, products and materials are back-ordered for months, including garage doors.
This is why we feel fortunate to have installed our Clopay Avante garage door a couple of years ago. Our garage door remains one of our favorite home upgrades and we wanted to share five reasons why we still love it.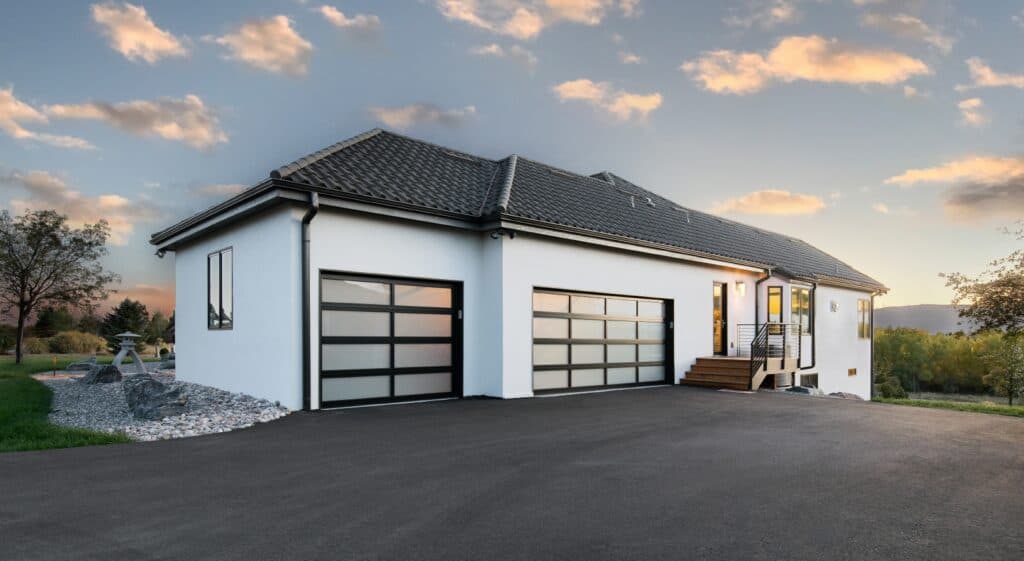 Natural Light
One of the main reasons we chose the Clopay Avante door is because of the glass option. We chose a white laminate glass which is opaque for privacy but allows a full spectrum of natural light to fill our garage.
We access storage and food in our garage throughout the day, and not having to fumble around in the dark or rely on garage lighting has been awesome.
Modern Design
We've made our 1940s traditional home as modern as we can with our black and white color palette, but our Clopay Avante garage door is what really sets it apart from the other homes on the block. The black anodized aluminum and laminate glass work great with any home design, but for our traditional home it elevates the design aesthetics tremendously.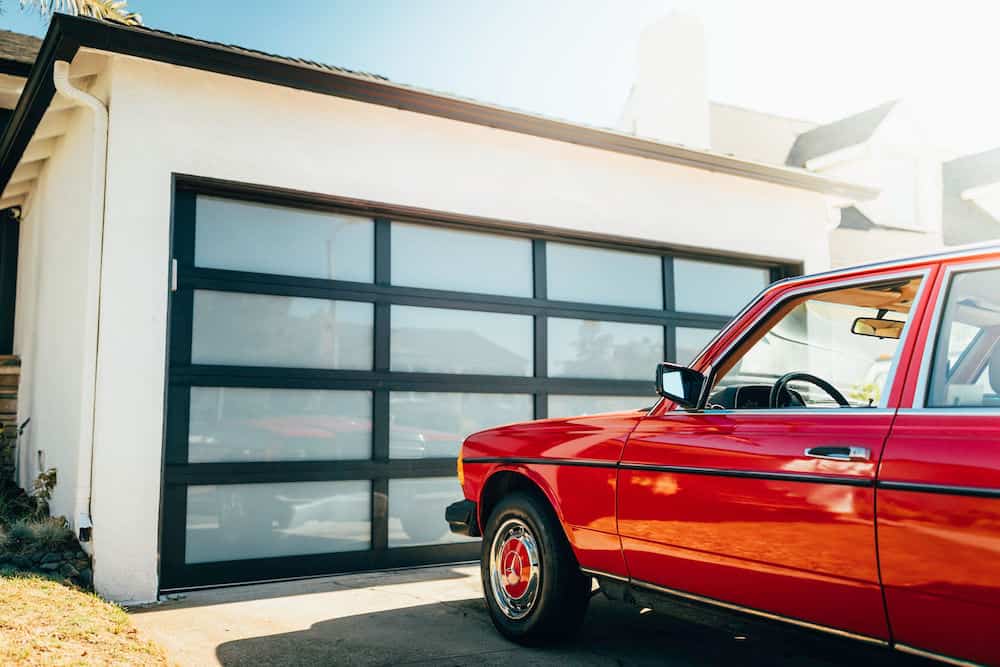 Belt Drive
Our old garage door was chain driven and would occasionally jump the tracks. It was also loud and required a lot of maintenance. Our new overhead Liftmaster opener is not only a smart opener, but the belt drive mechanics are fast and quiet.
Security
We had reservations about a glass garage door being less safe, but our garage door installers assured us that the Clopay door is as safe as any other door on the market. It's actually more durable than our easily dented steel door, and it would take a lot of force to break through the glass.
For security reasons we wouldn't choose a clear glass door, but that is an option.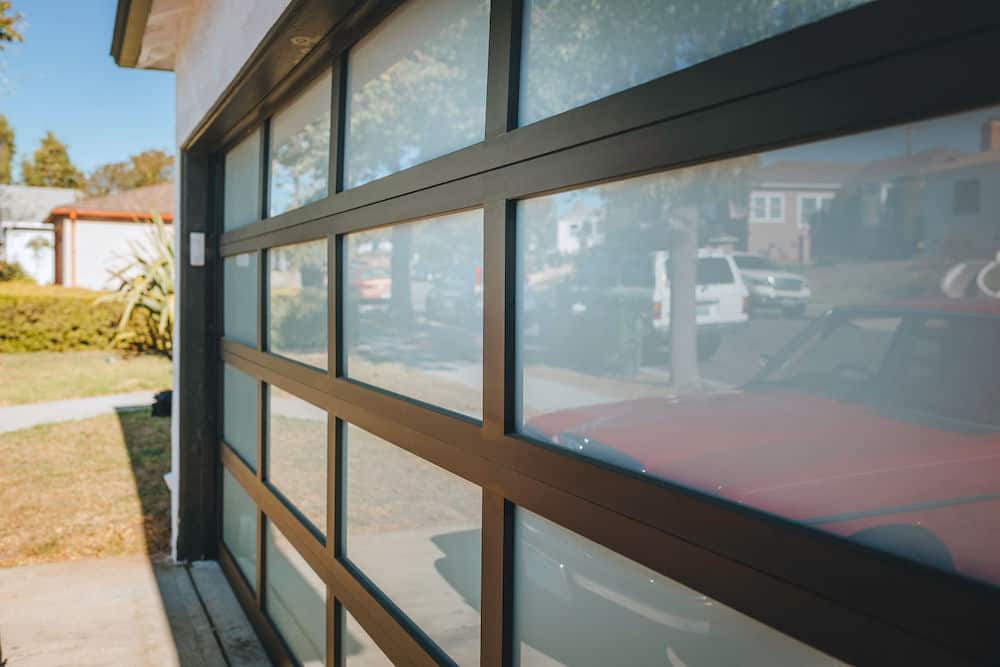 Warranty
Clopay garage doors are made in America and they stand behind their products with a five-year warranty on the finish and a three-year warranty on the hardware. You can buy with confidence that after hundreds of openings and closings your garage door will still be covered.