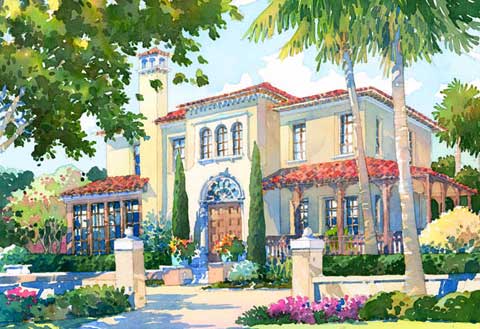 For the most part anything that Disney touches turns to gold so we won't bet against their plan to build luxury homes.
According to the Wall Street Journal:

Walt Disney Co. plans to unveil Wednesday its first foray into residential real estate in more than a decade with a pricey vacation-home development in Florida's Walt Disney World.
It's a risky move. Disney will offer homes priced between $1.5 million and $8 million in a state where the foreclosure rate remains among the nation's highest. In Orlando, where brokers say home values have dropped between 50% and 60% from the peak, Disney's pricing would put its homes near the top of the market. According to Realtor.com, the average price of new listings in greater Orlando this year is just over $243,000.

But Disney believes the market for luxury homes is rebounding. Despite adding wine-tasting events and VIP park tours in recent years, "The affluent market is an area where we haven't offered a lot of product," says Matt Kelly, vice president of Disney resort real-estate development.
The proposed 980-acre Golden Oak development, most recently two golf courses within the 40 square miles of Disney's Orlando theme parks, is expected to eventually encompass 450 homes and a 445-room Four Seasons hotel.
They picked a hell of a time to develop luxury homes but some people just love Disney so much they may plunk down the dollars just to say they live in a Disney development.