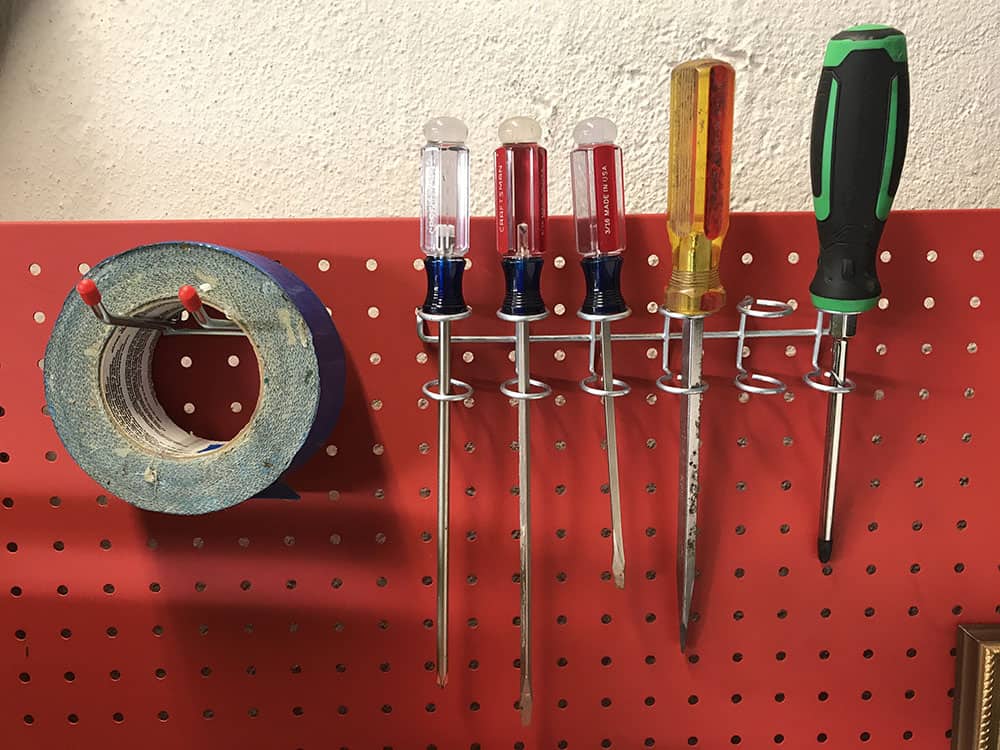 Pegboard has been a popular tool organizer for years, and remains so for plenty of good reasons. Here's how to organize and make best use of your pegboard tool system.
Choose Hardware
Pegboards are designed to keep your tools at the ready, and make it visually easy to locate and grab whatever tools you need as quickly as possible. Nobody likes rummaging through drawer after drawer of a tool chest to find a wrench that has rolled behind a hammer or slid beneath a level.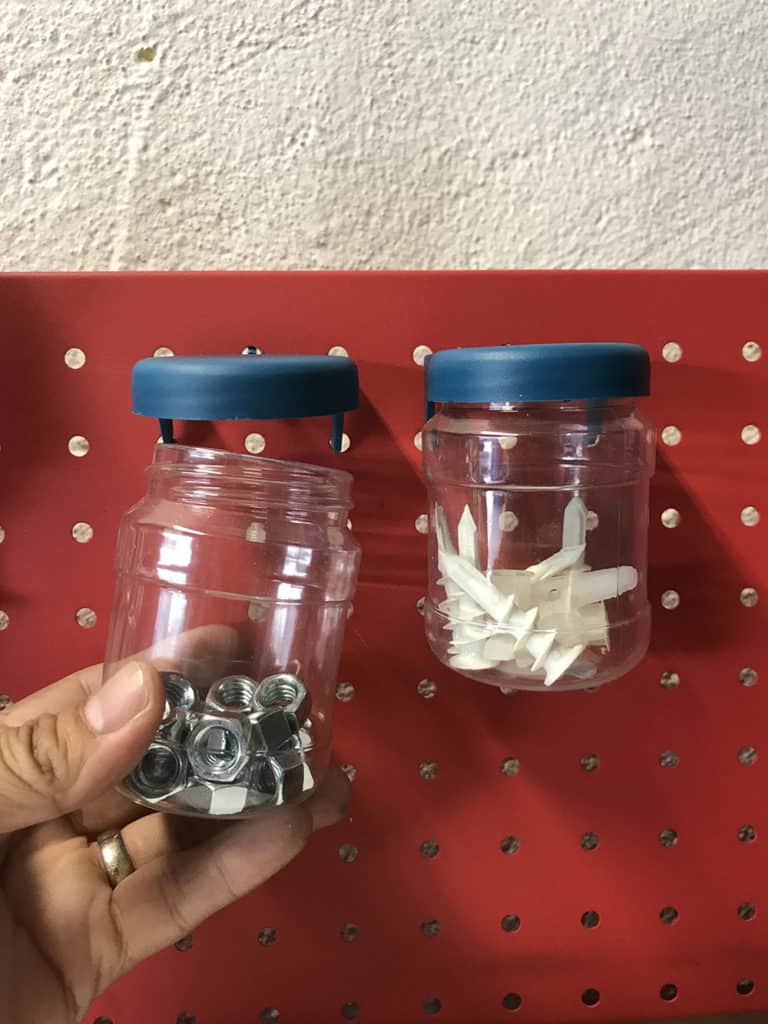 First determine the priority of tools you want to be on display, and only hang the ones you feel you reach for the most. It's tempting to put everything on a pegboard, but if you've got a lot of tools, this approach can actually be overwhelming. Instead focus on 10-20 tools and buy the right pegboard hooks to hang them. National Hardware has a great selection of peg hooks that come in small and large kits. They also have a garage workshop kit that might have everything you need.
We like the larger kit that also includes trays and jars to help store nuts, bolts, and all of your knick knacks.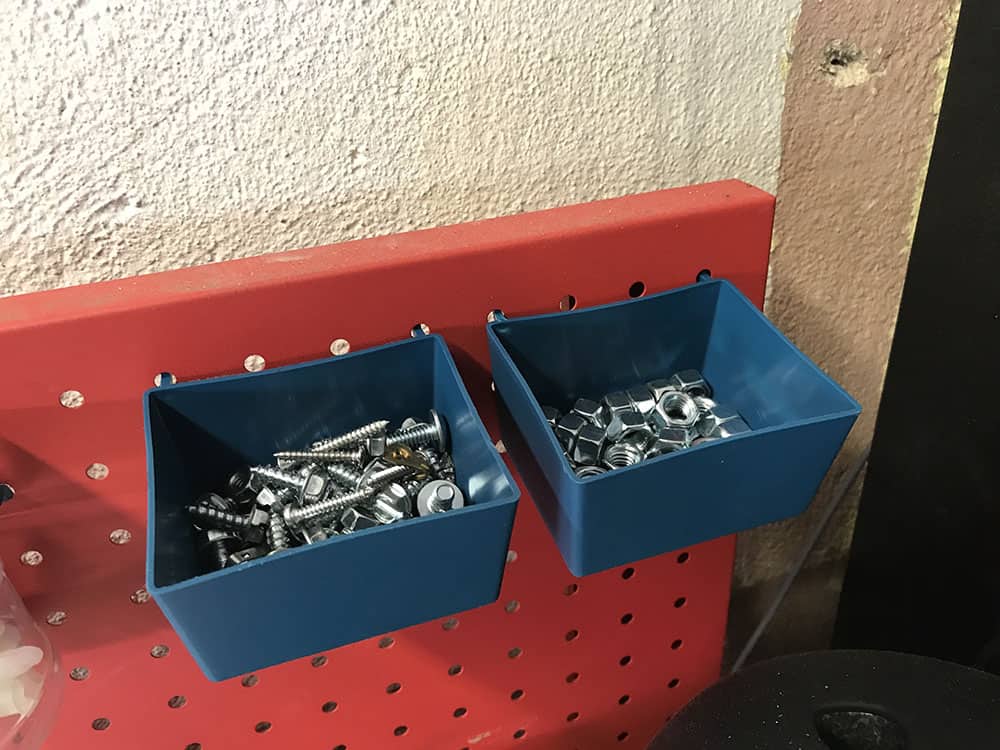 Determine Layout
Pegboard layouts are mostly personal choice, but we like to arrange similar tools together. We also think it's important to keep everything at our sightline, so there is no straining to look up or down for a tool. Remember, it's all about accessing the tools you need as quickly as possible.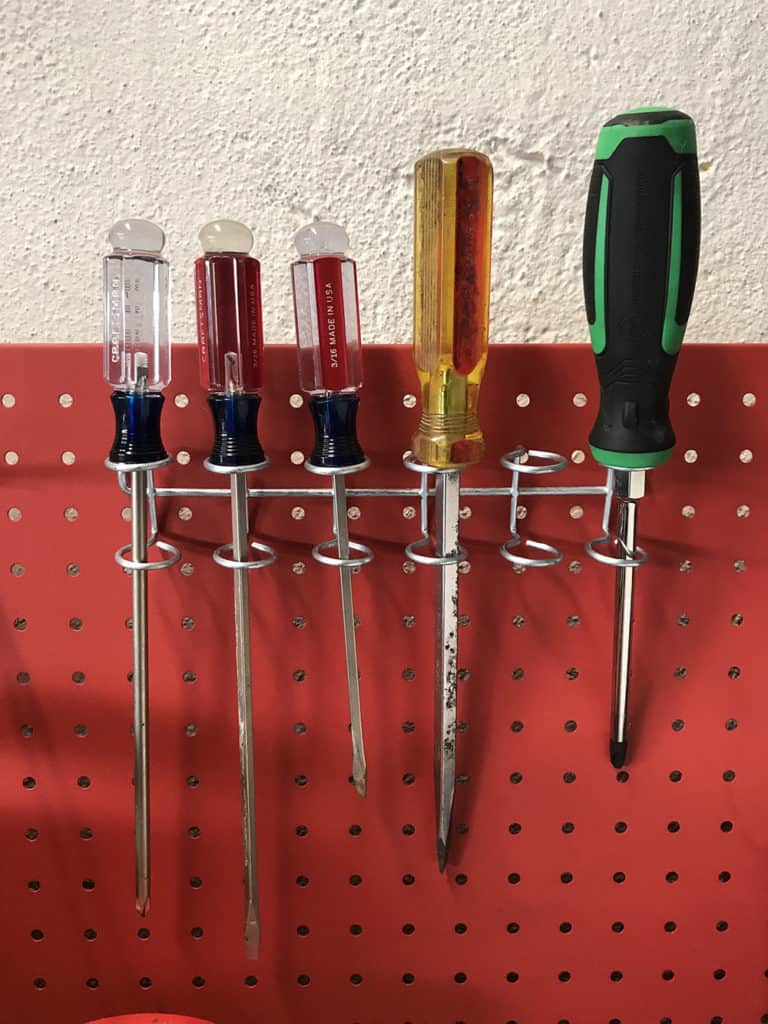 Hang Your Tools
Hanging your tools will really help you figure out how you want to arrange them. You may have a great plan to start out with, but that hammer or screwdriver is actually much longer that you anticipated, so you'll need to be flexible enough to adjust your layout according to the size of your tools.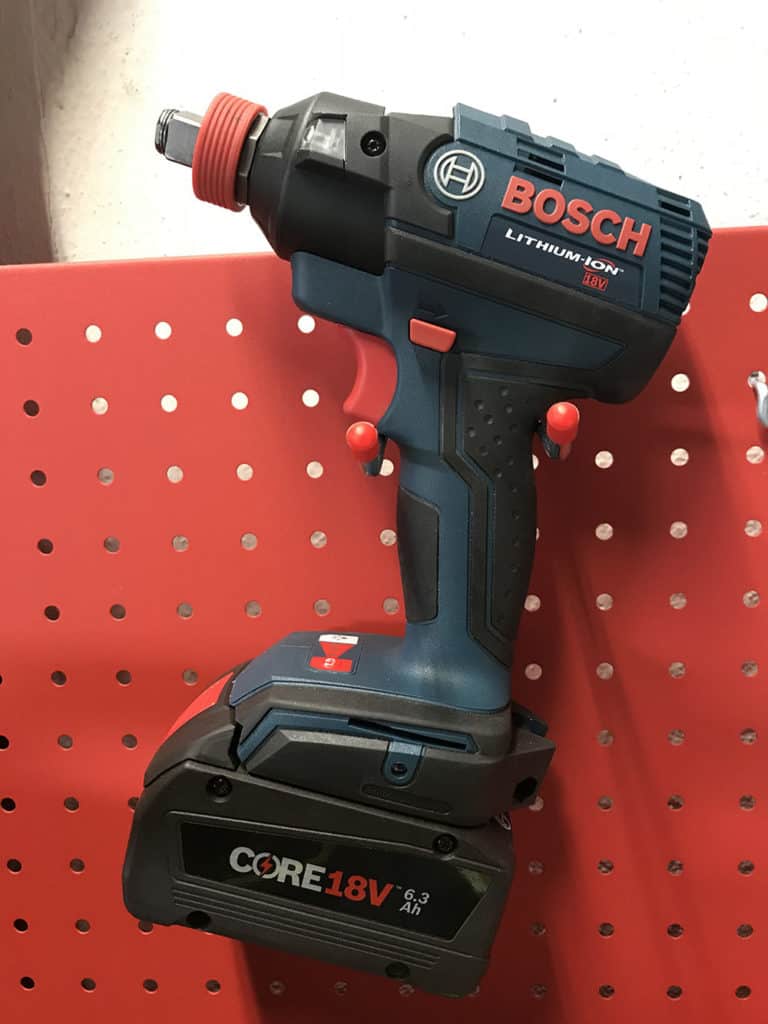 A sturdy pegboard and quality hooks should be up to the task of holding most tools in your shop. But if you notice a bent hook, replace it immediately before your tool falls off.
Do You Outline?
You might see some people outlining their tools on their pegboard, which can be a helpful reminder of which tools to where. You will most often see this in workshops or factories, where multiple people use the same pegboard, and it's important that tools get put back into the same place each time. A tool outline marked on the board can help with this process. But, if you ever need to rearrange your pegboard it can get visually distracting to see a tool outline behind a completely different tool. For homeowner use we don't recommend outline your tools, unless of course you really like the look.
This post is sponsored by National Hardware. All opinions are 100% those of Timothy Dahl of Charles & Hudson.