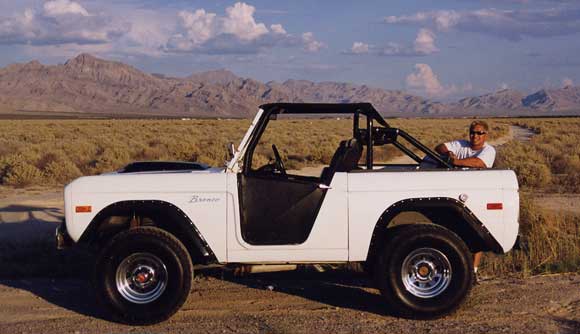 The heyday of 4×4 vehicles is gone. Yes we have super capable SUV's and Jeep did step things up with the Rubicon but no longer do we have a choice of new vehicles that are built with off-road priorities.
I coveted the Jeep CJ-7 in high school and my best friend restored a CJ-5 but my first 4×4 was a 1970 Ford Bronco. To this day I still love classic Broncos and hope to pick up another but I wanted to share some of the other vehicles on my list of classic and iconic 4×4 trucks.

Willys Jeep
The easily identified flat fender Willys Jeep is a true classic and really not suitable as a daily driver, but for eye-catching fun it can't be beat. The military heritage is unmatched and these are the vehicles that the Jeep heritage is built upon.

Ford Bronco
The early Broncos (1967-1976) are still my favorite. Most had the 302 V8 and have a distinct roar like a Mustang. You'll find these modified in all sorts of ways with the first major change most people make is cutting out the rear fender. I'm looking for an uncut 70's version with an original hardtop. Anyone?

International Harvester Scout
Scout's have a cult following much like the other vehicles on this list but Scouts are much more rare and tougher to build. They have a very distinct look and remain popular among people who want to go with something really different.

Toyota Landcruiser
Today's Land Cruiser shares a name but that's it. The older Land Cruisers were built like tanks and the two and four door versions are extremely popular today as collectors will pay top dollar. The following of these vehicles is extreme and for good reason. Land Cruisers are known to run forever and the toyota heritage is second to none.
I've also finally got one!
I know I've left off quite a few others like the Land Rover and Grand Wagoneer. Any other vehicles you think should be added?