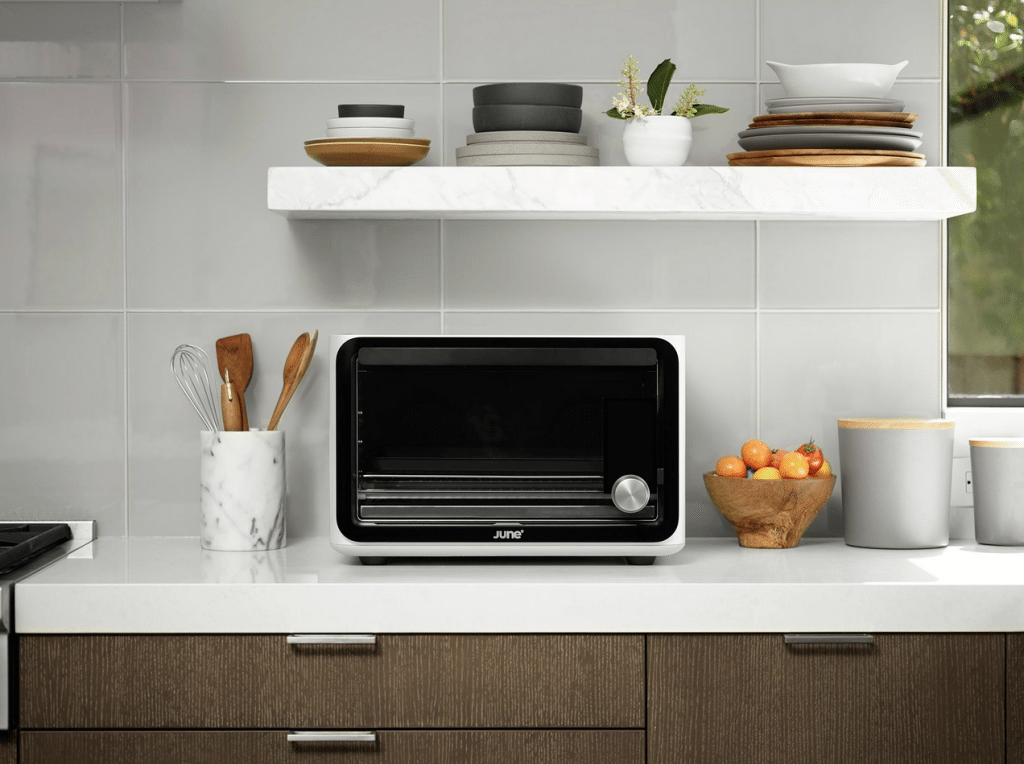 The smart kitchen continues to advance faster than any other space in your home. As appliances manufacturers rush to retrofit their current products with automated features, June has built a smart oven from the ground up.
The stand-alone oven is about the size of a microwave and claims to be a computer that thinks like a chef. Using visual technology, the oven can identify hundreds of types of food and will provide options for cooking all of them. The scene is viewable inside the oven from your smart phone or tablet so you can see for yourself how the cookies are doing.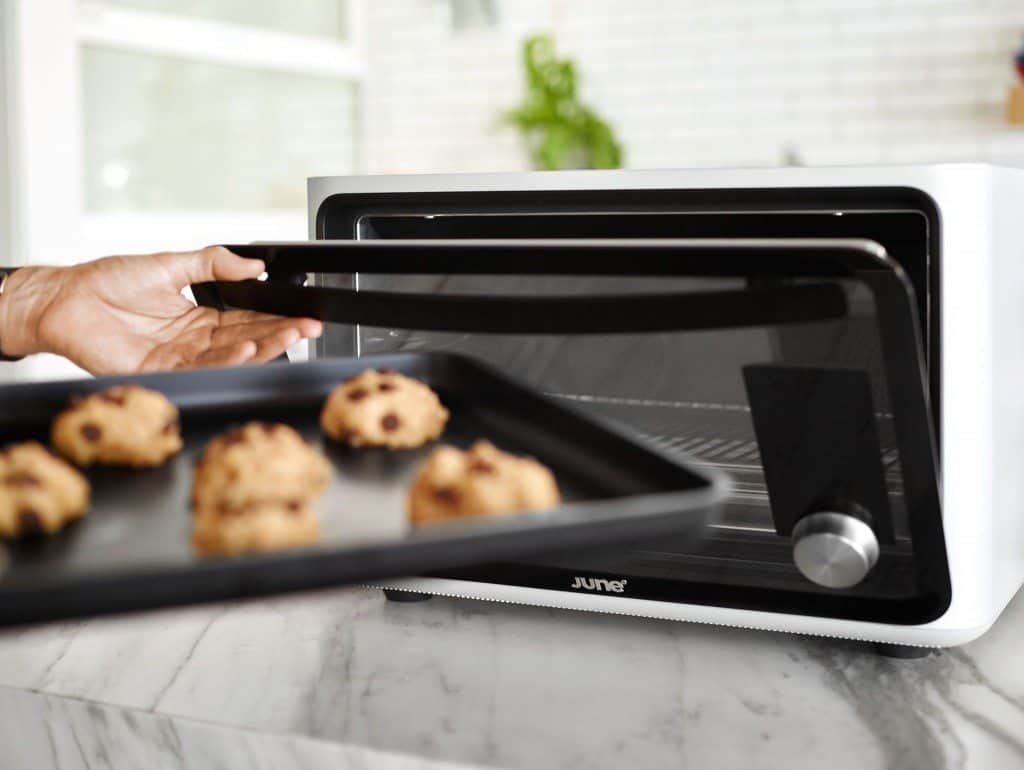 The team behind June consists of engineers from Apple who are using technology to make cooking easier for all of us. This isn't for chefs and bakers who value full control over the cooking process, but for families and people on the go who simply want as close to a one-touch cooking experience as possible.
The June retails at $1,495 and they are currently taking pre-orders.