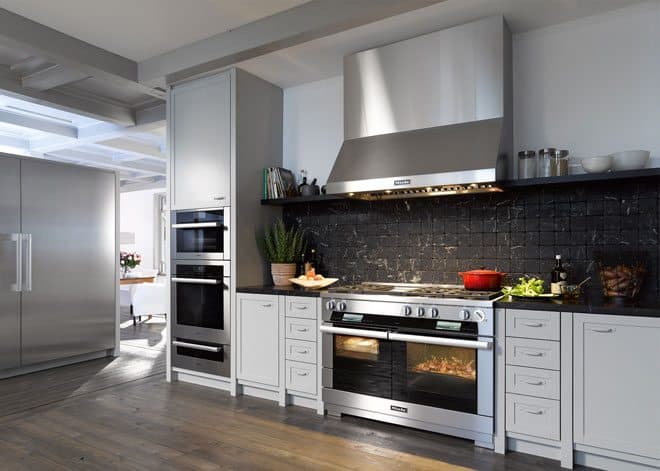 We joined Miele at their LA showroom recently for an dinner cooked with their new 48″ range series. We came away thoroughly impressed with not only the food but the quality, craftsmanship, and design of their products. This was our first close-up view with many of the appliances and we covet a full Miele kitchen now.
Key features include the wireless cooking probe which cuts the cord and connects via Bluetooth to the oven to display temperature; The M Touch control panels are easy to swipe and read which is important when you are in the throes of cooking; a moisture control system that allows you to inject moisture into the oven which makes for amazing baking.
The Ranges, offered in All Gas, All Electric, Induction and Dual Fuel and ranging from 30" to the flagship 48" model allow for the ultimate flexibility.