Ram Trucks just announced the three winners of the Ram Cave contest. Congratulations to Lee and Dawn of Portland, OR.
I spent a few days back in November working with them to design and build their new Ram Cave and you couldn't have asked to be paired with a nicer couple. They had an old dilapidated garage that was tiny and really too small to fit a modern-day vehicle. But they wanted to use this garage as a place to store all of their outdoor gear for biking, kayaking and hiking. They also thought it would make a perfect workshop but since it wasn't insulated they could only use during the summer.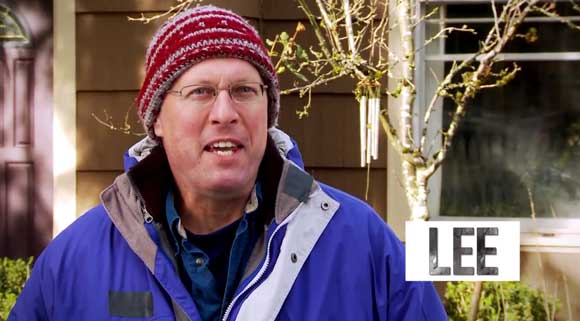 After clearing out the garage we basically gutted it and prepped for insulation and drywall.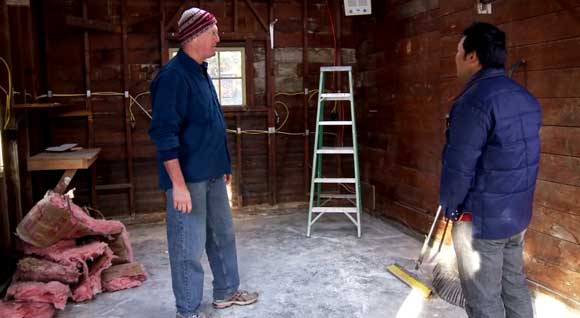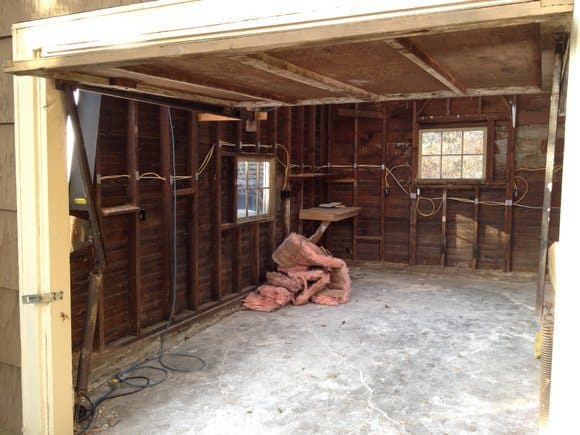 We ripped out the old garage door that was nothing more than a piece of plywood and pulled out the old windows which had broken panes and were not salvageable and replaced them with nice double-paned vinyl windows.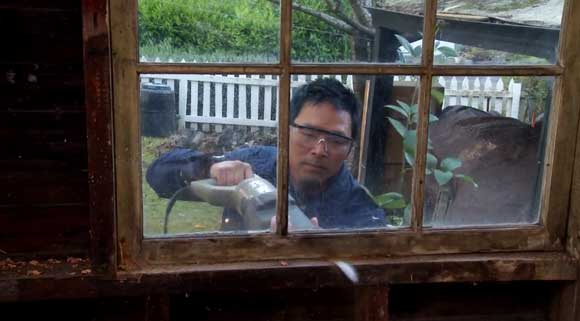 We were under a tight deadline with this project and general contractor Chuck Seaman handled the project with the composure that comes with years of experience. His subs were on time and finished their jobs quickly and it was a pleasure working with him on the demo and design of the Ram Cave.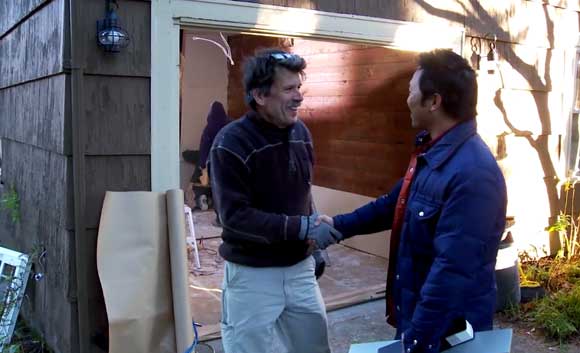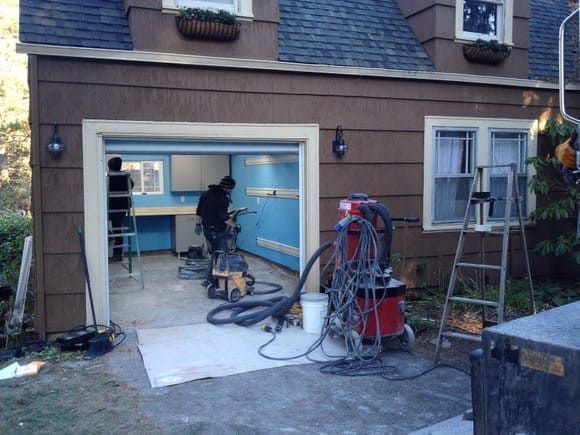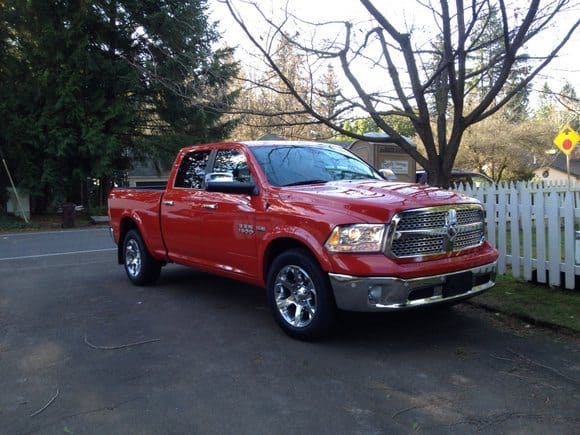 Check out the other two winners who got visits from Bob Vila and Brett McKay of ArtofManliness to help build their Ram Caves.