Imagine a watercraft that is spacious enough for a day out with family and friends, nimble enough for navigating tight fishing holes, and powerful enough for a wakeboarding session. The all-new Sea-Doo Switch promises to meet the various needs of most boaters who don't want to invest in multiple watercraft.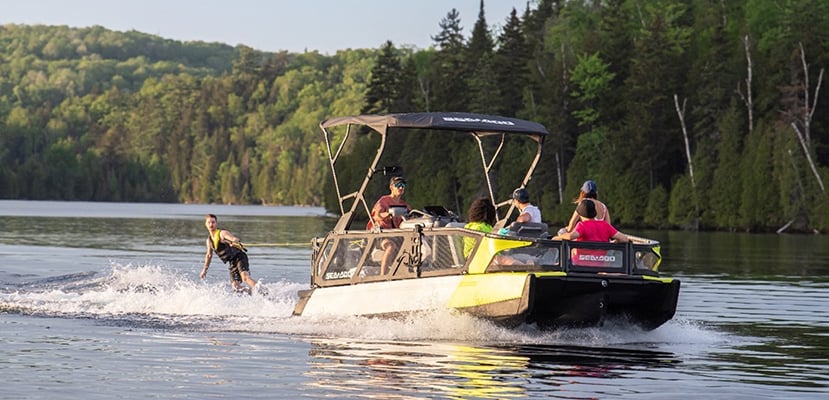 Modular Layout
The key to the Sea-Doo Switchs' chameleon-like functionality is its customizable interior layout.
The entire deck is made of configurable tiles. Only the helm is stationary, and the rest of the layout can be changed in seconds to accommodate any adventure with easy-on, easy-off LinQ quick-attach tiles.
There are almost 100 options available, allowing people to add or remove seating, change table locations, and much more.
Each layout change is optimized to best perform whatever on the water activity you choose.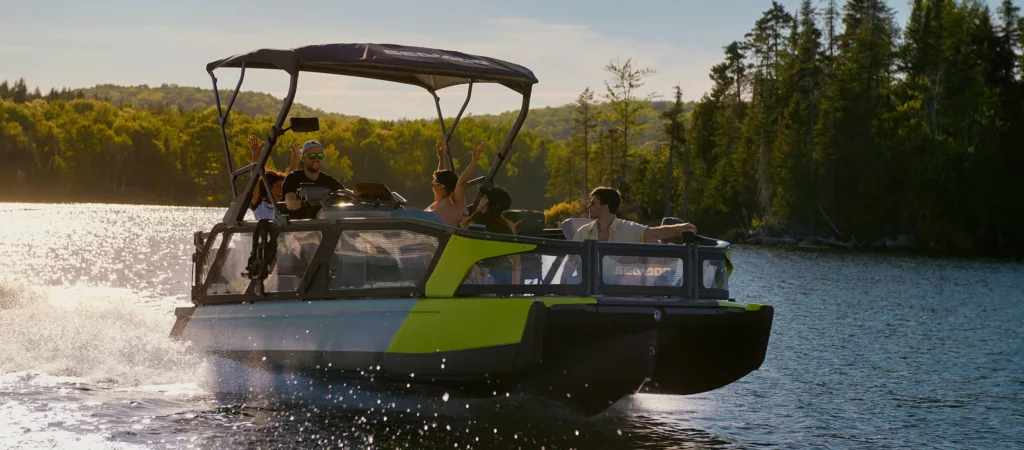 Jet Propulsion
The heart of the Sea-Doo Switch is it's Rotax jet propulsion system which is found across the lineup of Sea-Doo watercraft. There is no outboard motor or propeller to worry about.
Available for pre-order as of today, the Sea-Doo Switch starts at US$17,999, and also comes in two upgrade package options: the Cruise and the Sport, with lengths ranging from 13 to 21 feet. Each features ROTAX jet-drive power options from 100 to 230hp. A full overview of the lineup can be found at www.Sea-Doo.com/switch.