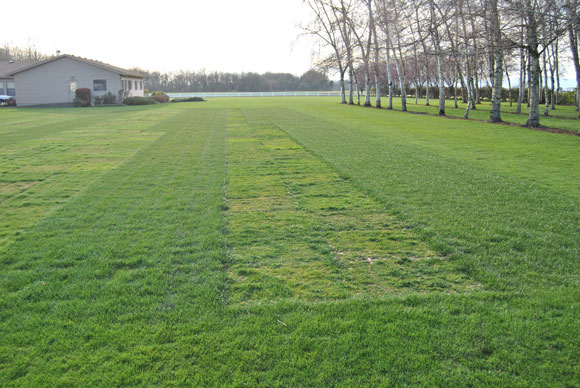 I knew very little about grass seed before my visit last week to NexGen Turf Research. I've recently laid sod and tried my best to keep it alive and green but unfortunately it has decided not to cooperate and has gone spotty and brown in some areas.
After receiving the invite from Pennington Seed to learn more about how grass seed is developed (a lengthy process), packaged and used, I jumped at the opportunity.
Cutting Edge Plant Seed Science
NexGen Turf Research is located in the Willamette Valley near Albany, Oregon which is called the "Grass Seed Capital of the World", and for good reason. There are very few places in the world that can boast a location as prime for growing grass seed. The combination of mild but wet winters and a flat valley location next to a mountain range separating it from the ocean, makes this part of the world the perfect place to not only grow grass seed but make some of the countries best varietals for wine. We saved the vineyards for our next visit as this trip was all about grass seed.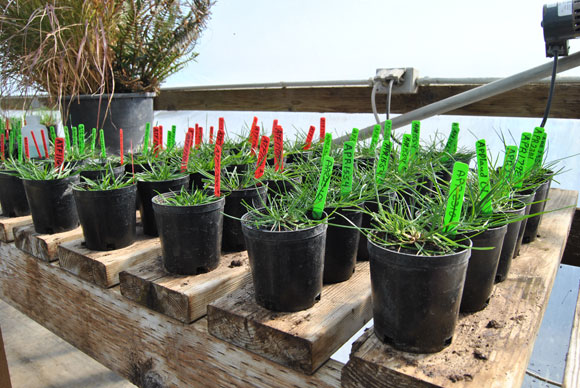 Pennington Seed began as a family-owned American company that was originally a seed store in Madison, Georgia. It has grown to become a world leader in grass seed manufacturing and acquired NexGen, the largest private grass research facility in the U.S.A., to further their commitment to developing drought-tolerant and superior grass seed.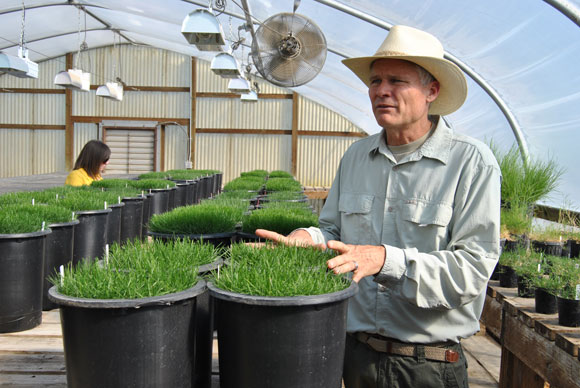 Our visit started out at NexGen where we were introduced to their research team led by Kenneth Hignight. Most everyone who we met had dedicated their life's work to plant seed research and I had a few moments to chat with almost all of them. They are passionate about creating superior grass seed and we spent a lot of time discussing the environmental impact of lawns and the value of conserving water.
One of the most fascinating stories about how they acquire seeds to start their research is that they will comb cemeteries looking for the little green grass survivors. Cemeteries often times have lawns that are totally unkept and unwatered and if a seedling can survive there it has great drought-resistant genes.
By developing drought resistant grass seed they can reduce the amount of water needed to keep a lawn alive but the single most important lawn care tip I gleaned from this visit was – "Do Your Research"".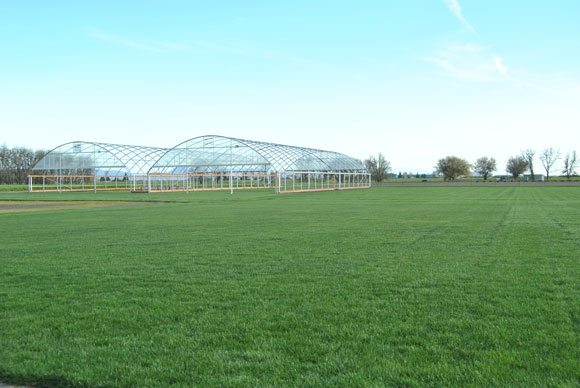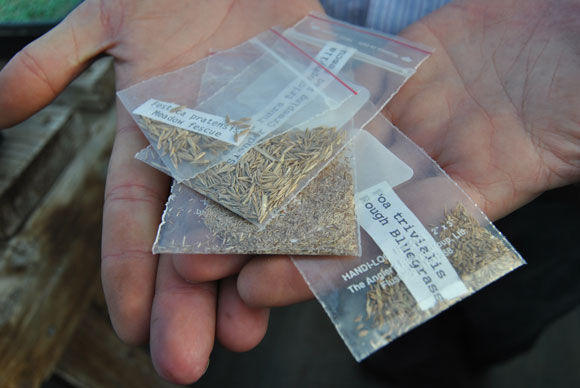 Exporting Grass Seed
One of the fastest growing segments of Pennington Seed's business is erosion control. You've probably seen roadside hills and cliffs that are covered in grass and this is probably erosional control seed. Pennington has developed grass seed that has a very strong and deep root system that will strengthen the surface of topsoil which will reduce the amount of erosion due to rain.
This erosional control seed is one of Pennington's largest exports, in fact Pennington Seed exports more than 10 million dollars worth of seed with much of it going to China. They are definitely doing their part to keep a trade balance but we don't often hear stories of American made products being shipped overseas. China has overgrazed their land and during the Beijing Olympics they were concerned with dust bowls. Pennington Seed provided China with their erosion control seed which helped limit and reduce the amount of dust during the games.
What the Pro's Know
They often mentioned "the pro's do this", meaning the guys who manage golf courses, sport stadium grass and sod farms. I asked Ronnie Stapp who is the EVP of Seed Operations what separates the pros from the regular Joe's and he said "The pros know what to expect from their grass seed and how to manage it". We are always looking for a quick fix and don't take the time to research what type of grass seed will work best in our area. Some grass seed will go dormant in the winter and no matter how much you water it will always turn brown. If you know the type of soil you are dealing and the most ideal grass seed you will need for your climate, you have won half the battle. Growing grass is a patient endeavor and it can take 2-3 seasons for a lawn to really take root.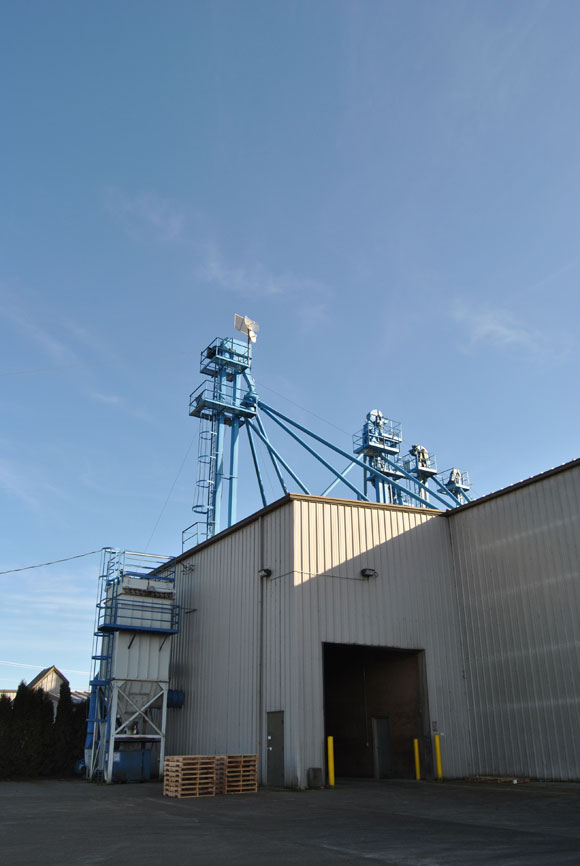 Factory Tour
After an intense few hours of seed education we took a tour of the Pennington Seed factory. They have five facilities in the country and in Oregon they rely on the local farmers to grow the seed. Some of these farms have been in operation since the turn of the century and instead of owning the farms, Pennington has invested in the local community by serving as their largest customer.
The seed business is peaking right now as it's just before Spring so the factory was extremely busy. Forklifts were running seed bags throughout the facility and workers were focused on bagging seed as quickly as possible.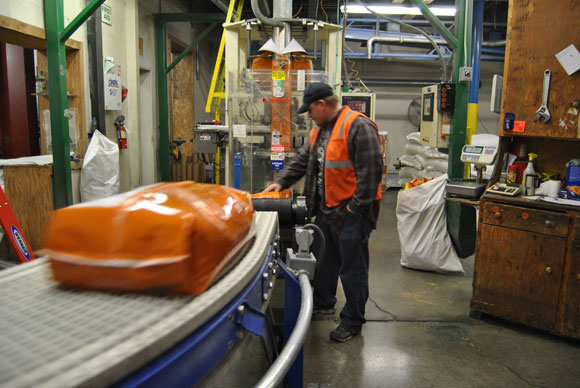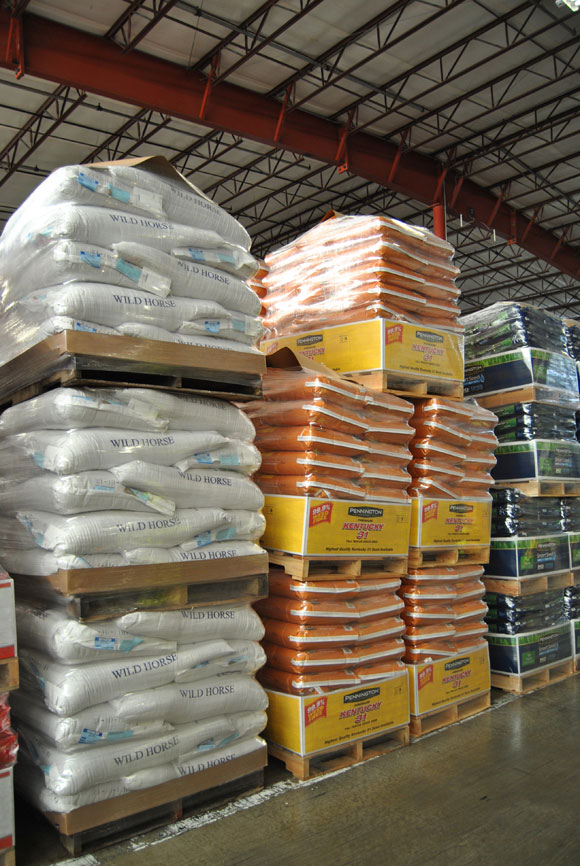 After our factory tour we returned to the NexGen facility to checkout the latest Pennington Seed product which is their 1 Step Complete. I'm hoping to try this product to repair some blank spots in our lawn and it seems like the ideal solution. Packed with premium Smart Seed grass seed, and professional-grade fertilizer and mulch, everything you need is pre-mixed in the bag. Doesn't get any simpler than that.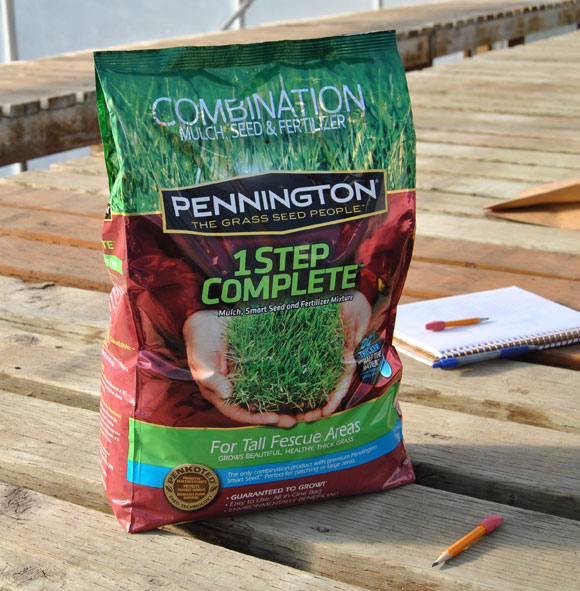 I'll be writing a follow-up to my lawn repair journey and want to say thank you to the folks of NexGen and Pennington Seed for peeling back the curtain and sharing your seed growing process and unique American made story.
Disclosure: Pennington Seed, Inc. and their parent company Central Garden & Pet partnered with bloggers such as me to help educate us all about grass seed. As part of this program, I received compensation and was hosted by the company for a kickoff event. They did not tell me what to purchase or what to say about the use of the products. Central Garden & Pet believes that consumers and bloggers are free to form their own opinions and share them in their own words. Central Garden & Pet's policies align with WOMMA Ethics Code, FTC guidelines and social media engagement recommendations.