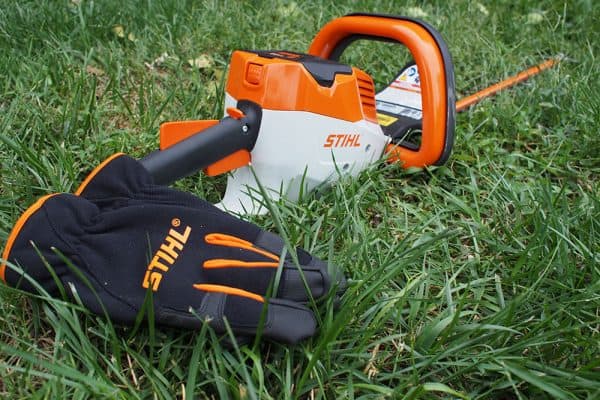 Stihl outdoor power equipment is coveted by homeowners and professionals everywhere. Now there is even more reason to consider Stihl as they've refreshed their cordless tool lineup by introducing their Lightning Battery System, which includes three new battery platforms and brand new tools. It's designed to fit the needs of homeowners and renters no matter what size outdoor space they have.
Anyone who has a medium to large-sized yard has considered a Stihl chainsaw, trimmer, or blower, to help manage their landscape. Their full-lineup of gas-powered tools have been industry mainstays for years. But they never really seemed committed to their battery-powered cordless tools—until now. A few years ago we checked out the BGA 85 36V cordless blower, which is a powerful tool, but their new cordless tools are lighter, more powerful, and cost less, which make them perfect for the DIY homeowner crowd.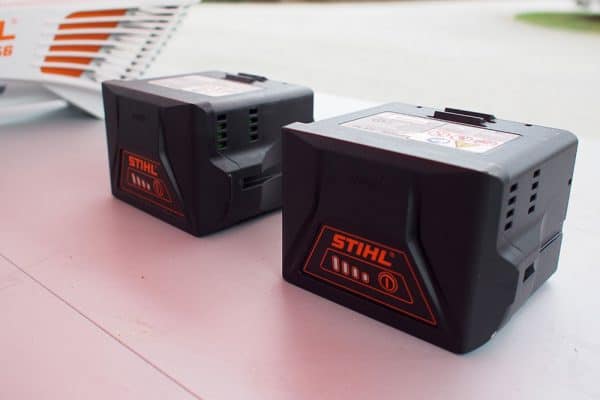 The Stihl Lightning System has three cordless tool platforms to choose from, which are built to optimize the yard work experience for different types of users.
Stihl AI System for Small Yards
New from Stihl is the AI system which features an integrated battery. The battery remains in the tool, so no separate charger is needed. Just plug the tools into the wall to charge them and unplug them when it's time to work. These tools are the lightest and smallest of the cordless Stihl outdoor power tools and are geared towards homeowners and renters who have a small patio, deck, or yard, that needs clearing or pruning.
A Stihl product manager explains why the AI system is such a great option for many homeowners.
The AI system currently includes a string trimmer, hedge trimmer, and blower. Stihl didn't skimp on the smaller lineup as the same German engineering and design that goes into all of their tools, is also found in the AI system. The AI tools take 3.5-5 hours to full charge, so it's best to simply leave them plugged in overnight the day before you need them. The AI tools will be competitively priced and available at your local Stihl dealer in 2017.
Stihl AK System for Suburban Yards
The AK system is designed for users who have small to large yards that require regular maintenance. It features two battery options, the AK 10 and the AK 20, and can be charged in as little as 1 hour with the AL 101 charger. This system includes a string trimmer, hedge trimmer, blower, and chainsaw. They are a step up in power from the AI tools, and with the addition of the chainsaw, a homeowner has more options for maintaining their yard. As with all of their chainsaws, the MSA-120 features a Stihl built chain, which means you've got quality design in the part that matters most.
We'd call the AK system a "prosumer" line as it's for homeowners who want plenty of power but at a lower cost and weight of semi-professional tools.
Stihl AP System for Large Properties
Stihl is first and foremost a brand built for professionals, and their AP system is designed for a wide range of property sizes and includes the largest number of tools. These include a hedge trimmer, trimmer, blower, chainsaw, lawn mower, cut off wheel, extended hedge trimmer, and pole pruner. There are also four different battery options and three different charges to choose from, so you can custom build your AP system to fit your needs, with the help of a local dealer.