I firmly believe that pressure washers are the most underrated home improvement tool. They can be used for a myriad of household jobs including clearing patios, cleaning lawn chairs, cleaning windows and siding, and washing your car.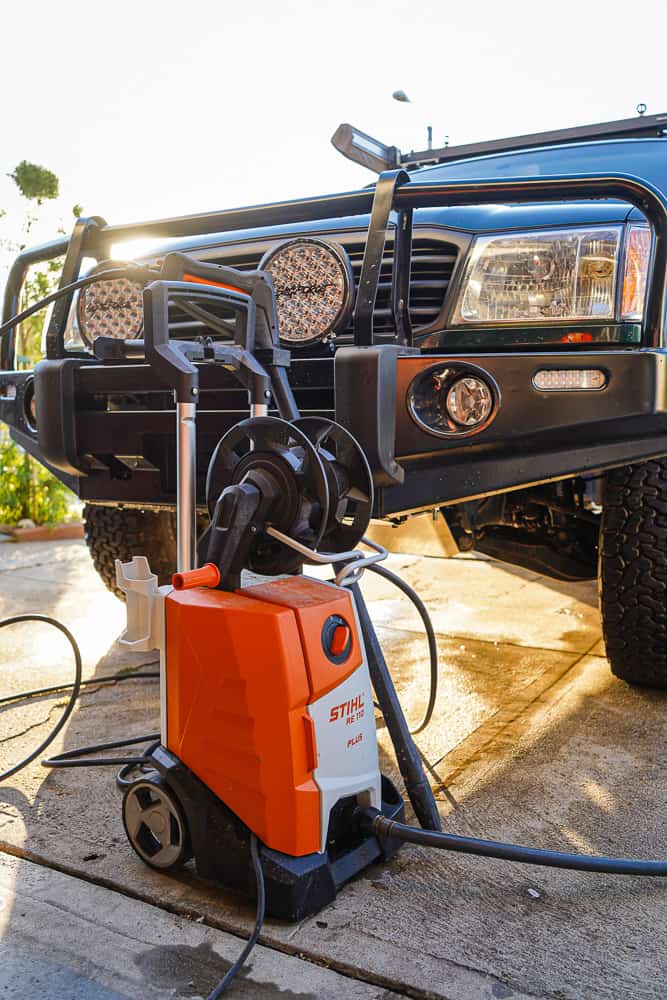 Electric pressure washers are more powerful than ever and one of my favorites is the STIHL RE 110 Plus.
STIHL RE 110 Plus Pressure Washer
The STIHL RE 110 Plus is a premium pressure washer with a ton of great features that are suited for the needs of a homeowner.
Electric pressure washers are best suited for residential use and as a homeowner you will appreciate not having to deal with the fumes or maintenance of a gas-powered pressure washer.
Premium Build Quality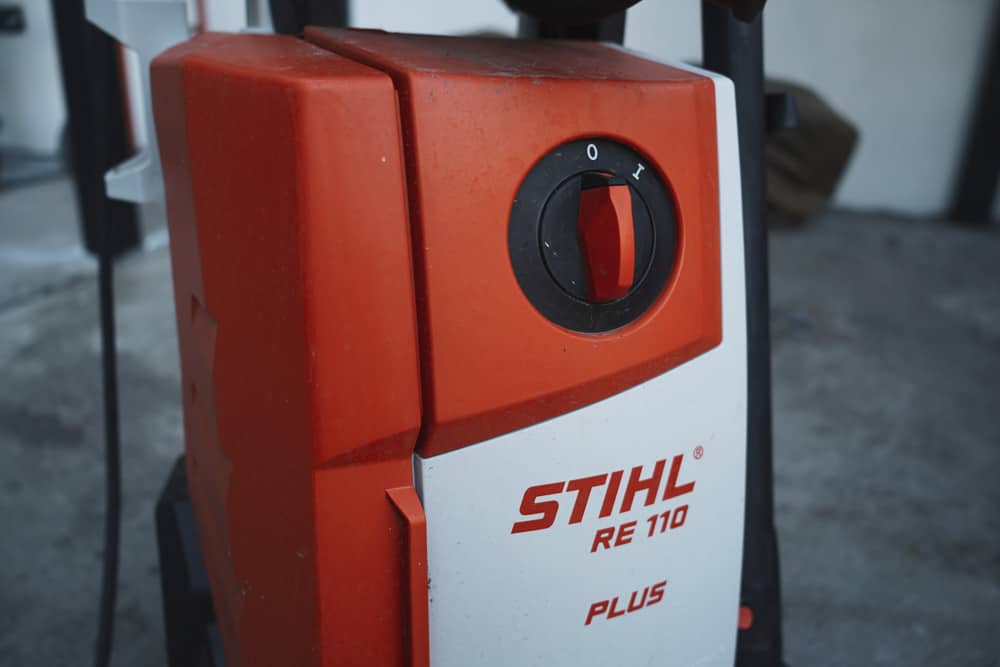 STIHL has built its reputation on building commercial-grade chainsaws and outdoor power equipment. Their tools are made to perform in extreme conditions for tradesmen who can't afford downtime from a broken tool.
This high build quality is present across STIHL's lineup of tools, including the RE 110 Plus pressure washer.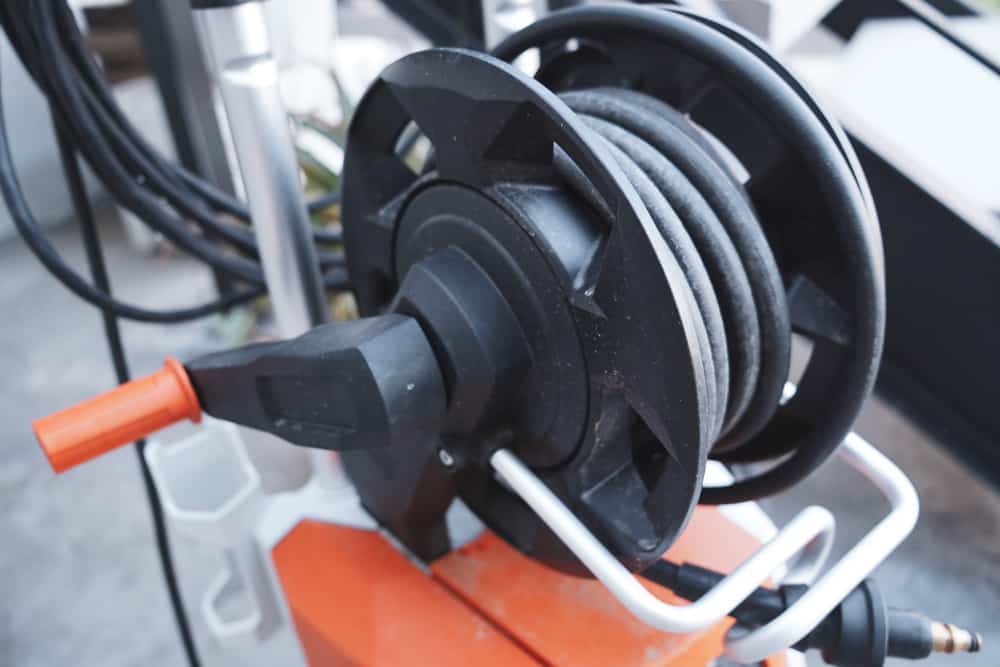 The premium features you'll find on the RE 110 Plus include:
Integrated pressurized hose reel
Users can easily wind and unwind the high-quality hose –unlike storage reels where the high pressure hose must be connected and disconnected with each use
Long-life brushless electric induction motor
Reliable cleaning power and minimal maintenance
Anti-twist couplings on high-pressure hose
High-pressure hose rotates at gun and pump
Compact, lightweight design with aluminum telescopic handle and secondary helper handle
Ease of mobility and storage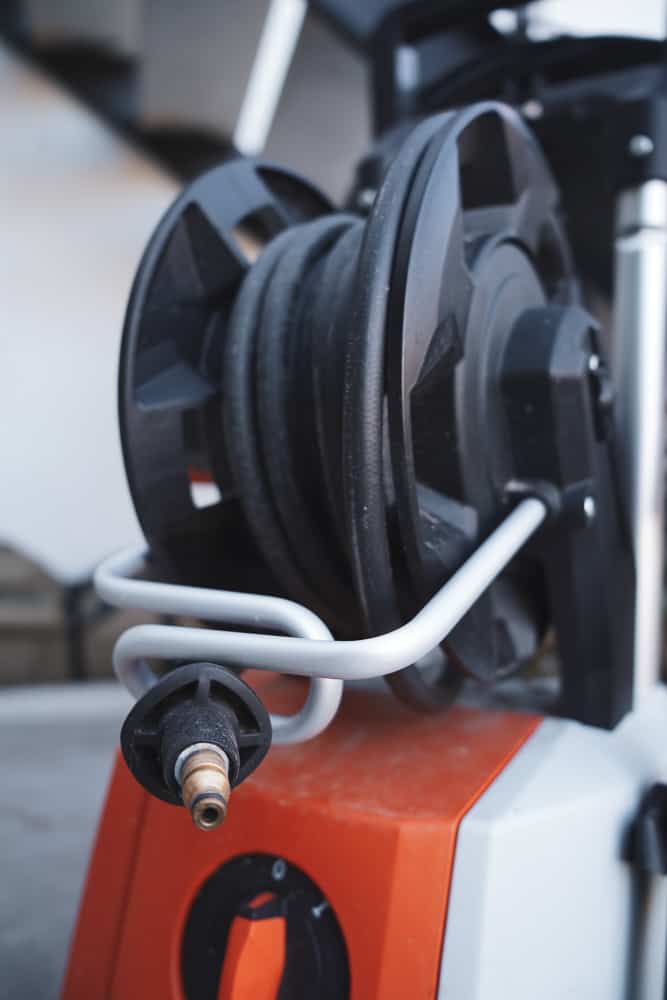 The onboard hose reel and anti-twist couplings for the high-pressure hose, help solve my major issues with most pressure washers and that is the hassle and time spent untangling hoses. These features allow me to spend more time cleaning and less time fiddling with a twisted hose.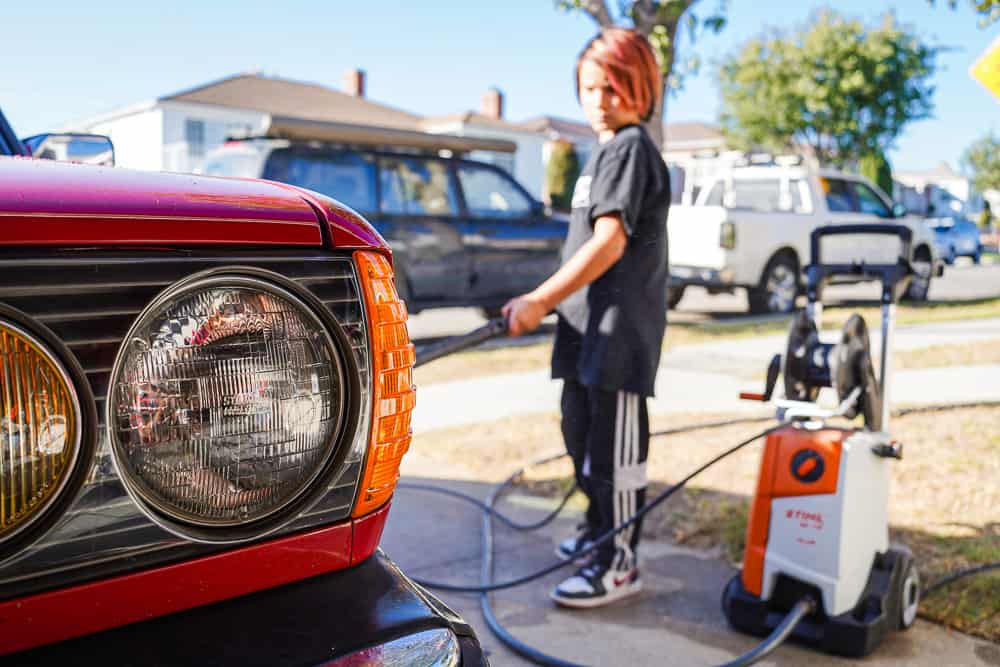 Lots of Attachments
What separates STIHL from the pack is the overall build quality of the pressure washer and the wide assortment of optional attachments and cleaners that are available.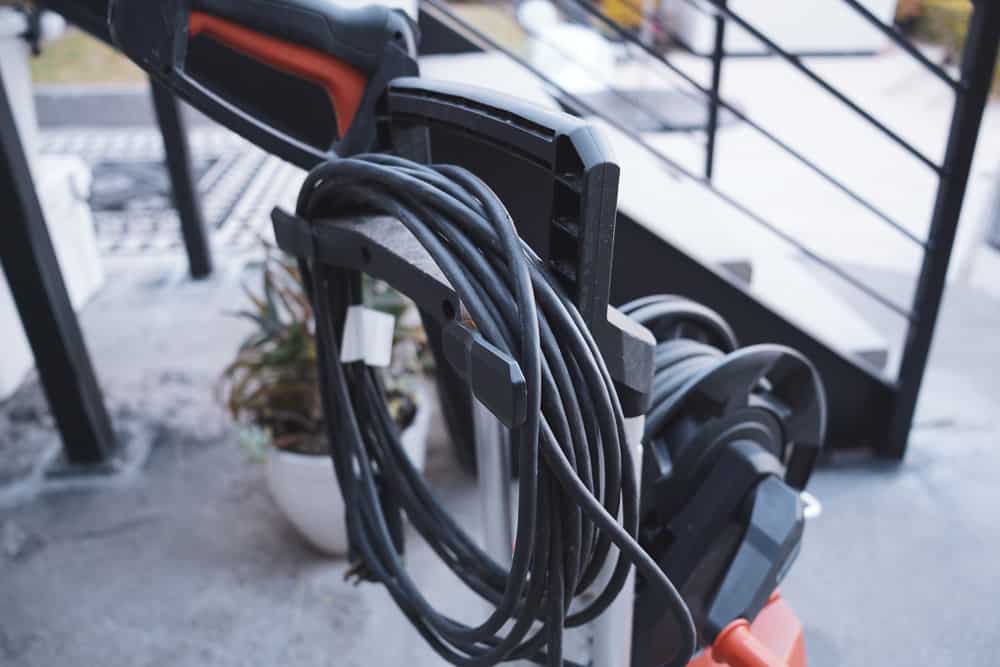 The RE 110 Plus comes with an adjustable flat-jet nozzle, rotary nozzle, and detergent sprayer. With these attachments, you've got your house covered.
But, STIHL has taken it a step further by offering even more accessories that are designed to help you clean your windows, decks, and vehicles more efficiently.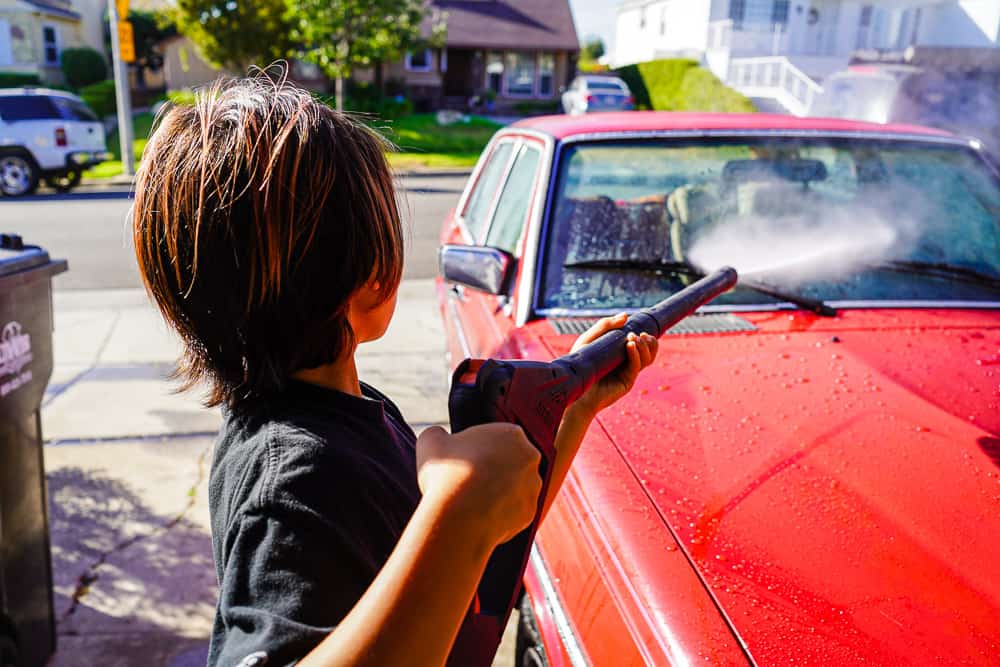 Their vehicle cleaning kit includes a wash brush, 90° angled nozzle, and flat-jet nozzle, all of which can help you clean. your car, truck, boat, RV, or recreational vehicles. The wash brush includes an integrated squeegee and the angled nozzle allows access to hard-to-reach places, such as removing salt residue after a long winter or muddy off-road excursion.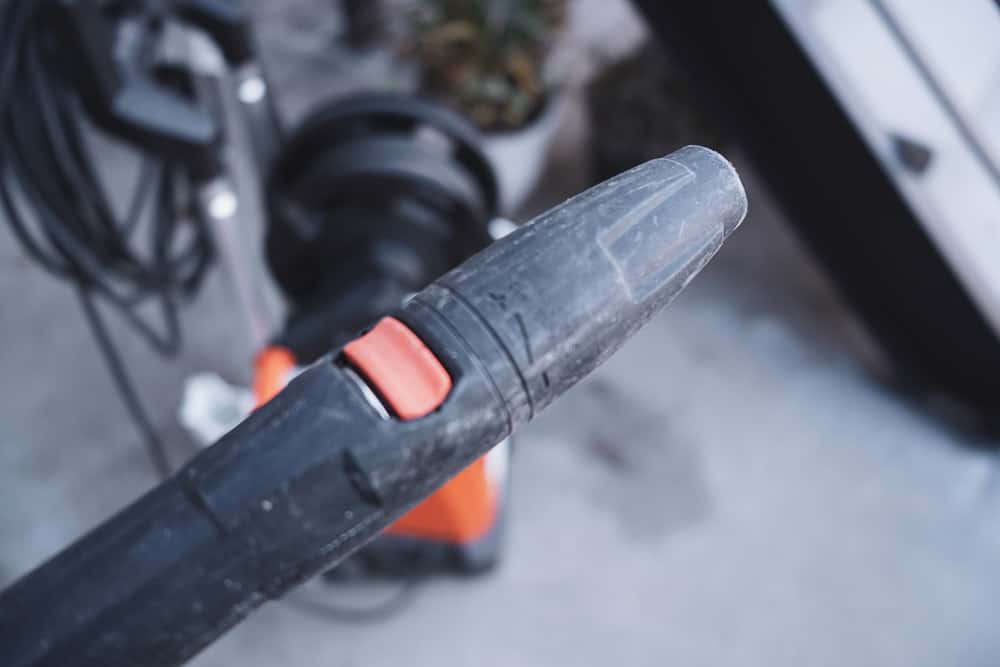 The curved spray lance and spray lance extension, add reach to your pressure washer for washing tall windows and siding, as well as truck roofs and undercarriage.
For extra scrubbing power, pickup their rotary washing brush, which is specifically designed to gently clean car and boat surfaces without scratching them.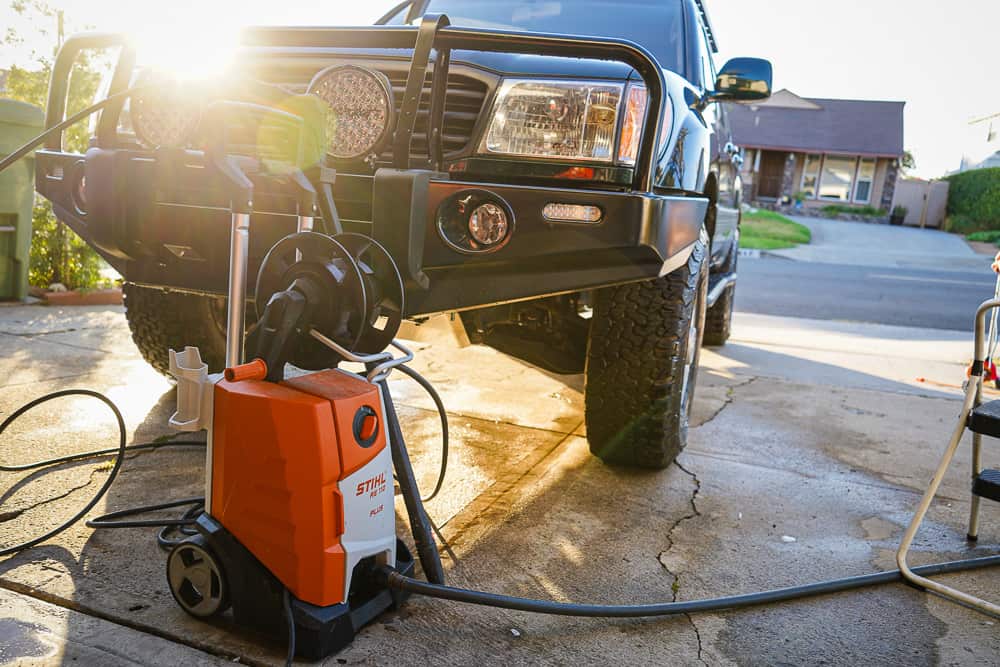 Warranty and Support
When you purchase a STIHL product you can access support and assistance in learning how to operate your tool from their nationwide network of dealers.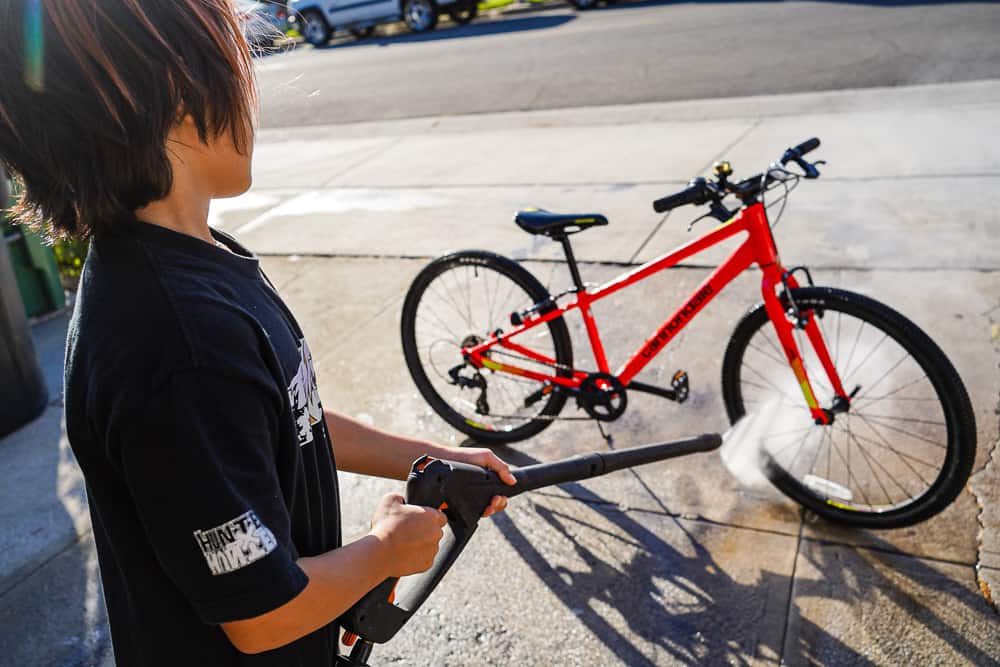 It's very helpful to have an in-person conversation with someone who directly sells or repairs STIHL products compared to the process of simply trying to get help with customer service over the phone.
The STIHL RE 110 Plus pressure washer comes with a limited 2-year warranty which is one of the best in the business.