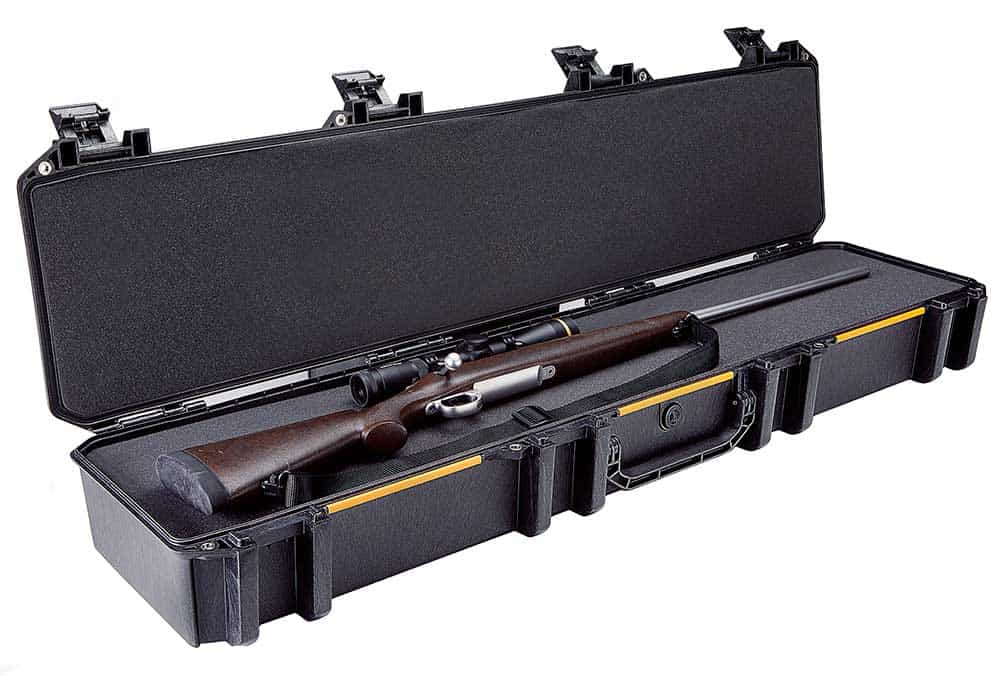 Most of our gun cases are light duty plastic storage cases, with thin foam inserts. They are fine for firearms that are always stored in a safe, but woefully inadequate for use at a firing range or in any type of hunting situation. We recently had an opportunity to check out the new Vault Cases by Pelican, and we're thoroughly impressed by their durability and performance. We'll be updating this post with a long-term review in a couple months, but for now the first impressions are awesome.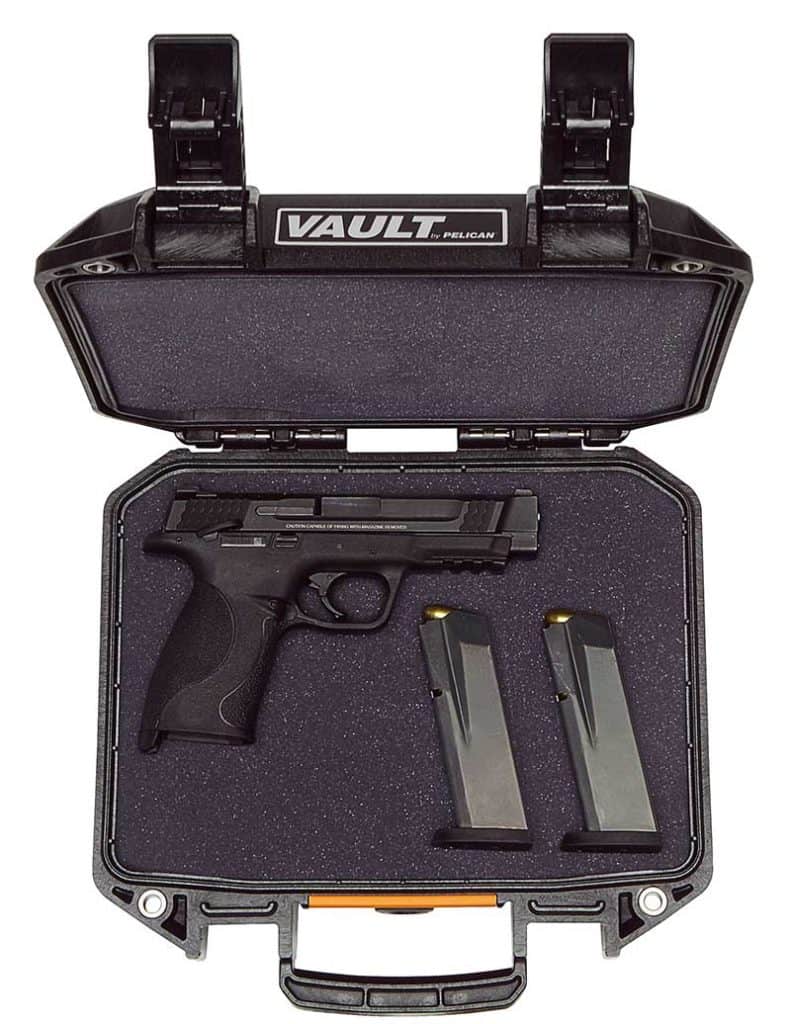 The Vault series are designed for hard use, high impact, and supreme weather resistance. Pelican has infused their 42 years of experience building the toughest cases and coolers, into the Vault. These cases are reasonably priced considering the technology and materials invested into this case. Features include heavy-duty hinges, nail-tough hasps and an extremely durable high-impact polymer shell. It's truly built to withstand any type of weather as well as drops, kicks, throws, abrasion, dust, and baggage mishandlers.
Keeping your firearms stored in a locked Vault case, inside a gun safe, is one of the safest ways to secure your guns. Your gun is ready to go with the Vault, instead of having to transfer it to another more durable case.