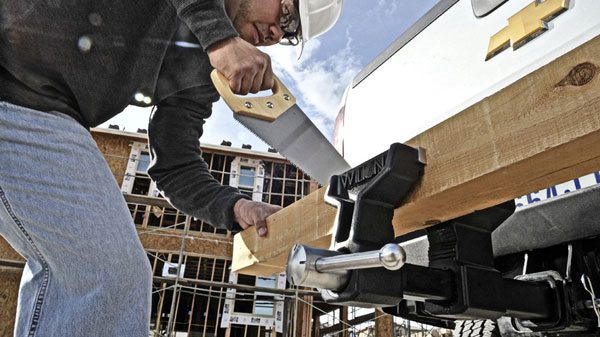 Wilton, maker of the BASH sledgehammer, has just introduced the Wilton ATV (All-Terrain Vise). Instead of taking up valuable space in your truck bed, it will attach directly to a 2″ truck hitch but can also be removed and used on any bench (with adapter).
For those in the trades, your truck is your workstation and this is just another innovative way to make your office more useful.
The ATV is ideal for vehicles used in construction, farm and ranch, automotive, marine or those dedicated to outdoor and off-road activities. The mobile vise is great for most bending and cutting operations. It's also handy for fence, building and parts repairs, and other work-holding projects.
"After five years of development and hands-on field tests and research, the ATV is ready to go," said Tim Onello, Wilton's Director of Product Management. "There are more than 40 million trucks on the road today, and many of them are equipped with 2" hitch receivers. ATV is a mobile, dependable workhorse, and a lot of workers who split time in the shop and field will appreciate its capabilities."
Once the vise is inserted into a standard 2" hitch receiver, it's secured by a hitch pin. In addition, two patented set screws on the top and side are used to tighten the ATVs fit inside the receiver to eliminate play and reduce vibration when driving. The ATV also features a patented 360° locking handle. When driving, a spring-loaded hub secures the handle and keeps it in an upright position.
The top of the ATV features a large striking anvil for forming and shaping a variety of materials. Also unique to the ATV is an integrated carrying handle located beneath the anvil, which provides for easy, balanced transport.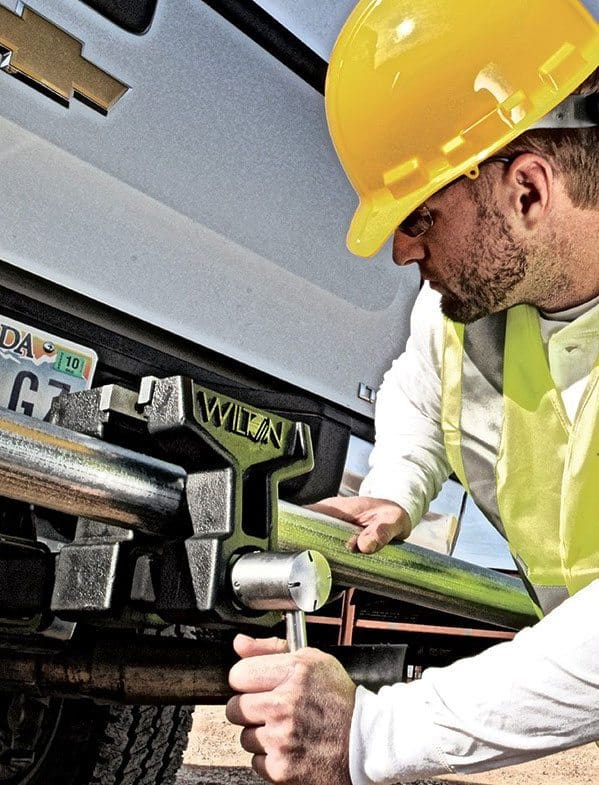 The 33 lb. portable, multi-use vise is constructed of high-strength, ductile cast iron, powder-coated steel rated to 60,000 psi. The vise's 6"-wide jaws open to 5-3/4" with a 5" throat depth. The vise has a clamping force of 1 ton. The ATV also is equipped with two sets of jaws (straight and v-groove), which are replaceable. The pipe jaws hold material up to 3" in diameter. The vise's lead-screw is precision-ground carbon steel with acme threads for long life and durability. The ATV's overall dimensions are 19-1/4"L x 6"W x 7-1/4"H.
"There's something empowering about driving a pickup truck or SUV with a vise in the hitch," said Jana Turner, Wilton's product manager. "This mobility comes in handy in field work and especially in remote locations."
The Wilton ATV (#10010, $199.99) includes the vise, hitch pin and cotter pin; a bench mount bracket; plus instructions and parts manual. The Wilton ATV with hard shell carrying case (#10015, $249.99) also is available. Optional accessories include an additional bench mount bracket (#10300, $24.99) and the hard shell carrying case for transport and storage (#10350, $59.99). The ATV carries a lifetime warranty on manufacturer's defects.