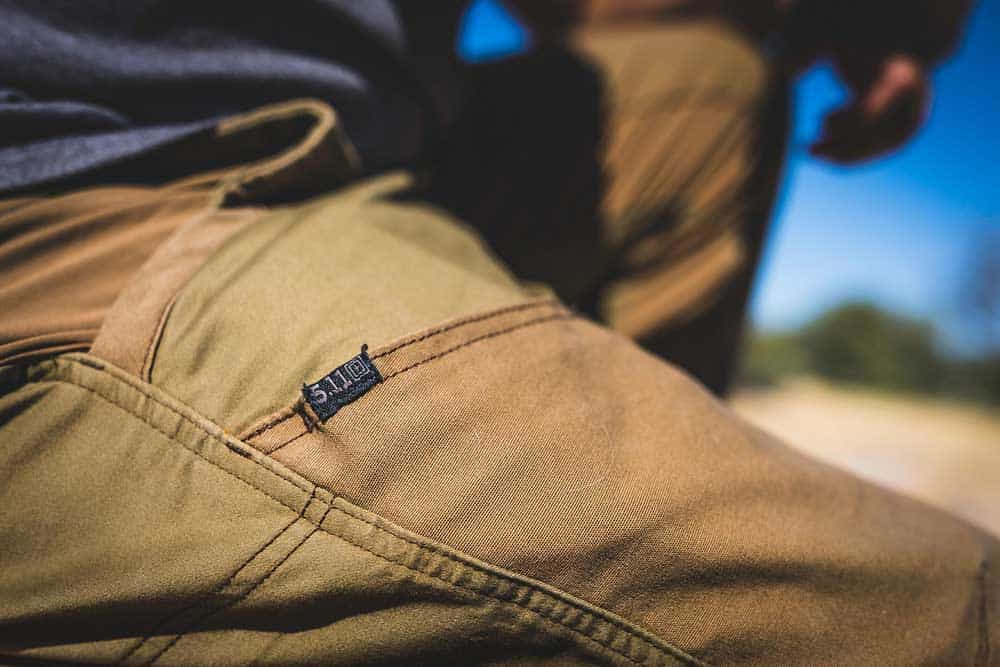 Work pants have evolved and I'm here for it. These three new work pants from Helly Hansen, Tactical 5.11, and Truwerk are the best of the bunch. They're lightweight, durable, and stylish—the perfect work pants for the jobsite and today's modern maker.
There's no reason to settle for baggy and uncomfortable work pants that will wear out after a few shifts. Denim should also be left at home as it offers little protection and wears quickly. The new breed of work pants is mostly made of breathable synthetic materials that are many times stronger than cotton weaves and much better looking.
Chelsea Evolution Service Pant

Helly Hansen has been the workwear of choice in Europe for decades. Their proven style and durability are just catching on in the USA, but are fast becoming a top brand for pros across all the trades. The new Chelsea Evolution Service Pant continues its great tradition of sleek and simple designs combined with progressive fabric choices.
This pant features 4-way stretch fabric, a gusseted crotch, and Cordura reinforced knees. These pants check all the boxes when it comes to modern work pants. Plus they're available in CAMO!!!
Tactical 5.11 Quest Pant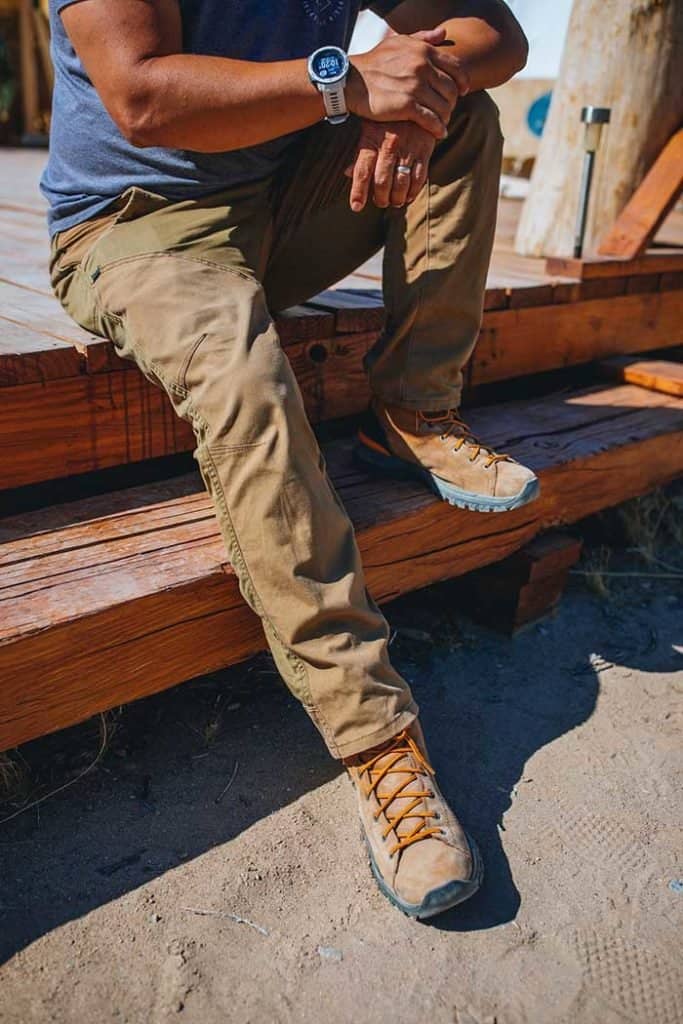 Tactical 5.11 continues to expand their workwear offerings. Their new Quest pant is one of the most comfortable work pants we've worn. The stretch fabric and stretch panels in the waistband probably have a lot to do with that. An articulated knee and gusseted construction allow for ease of movement regardless of body position.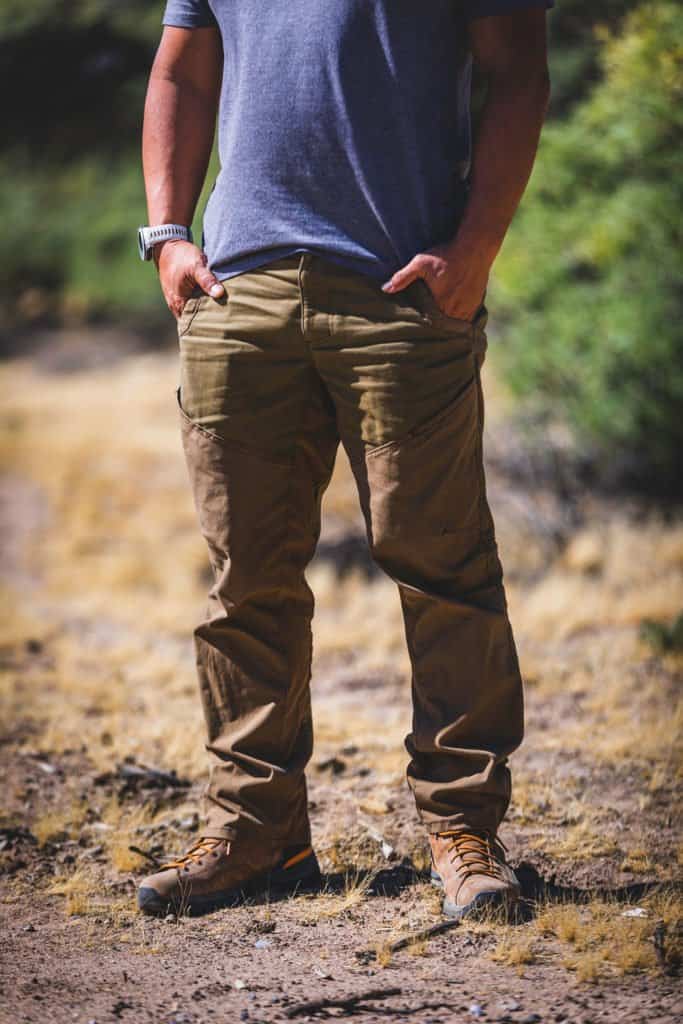 There are 8 pockets that are built into these pants, half of which you'd never notice as the openings are built within the seams. As any DIYer knows you can never have enough pockets.
Truewerk T2 WerkPant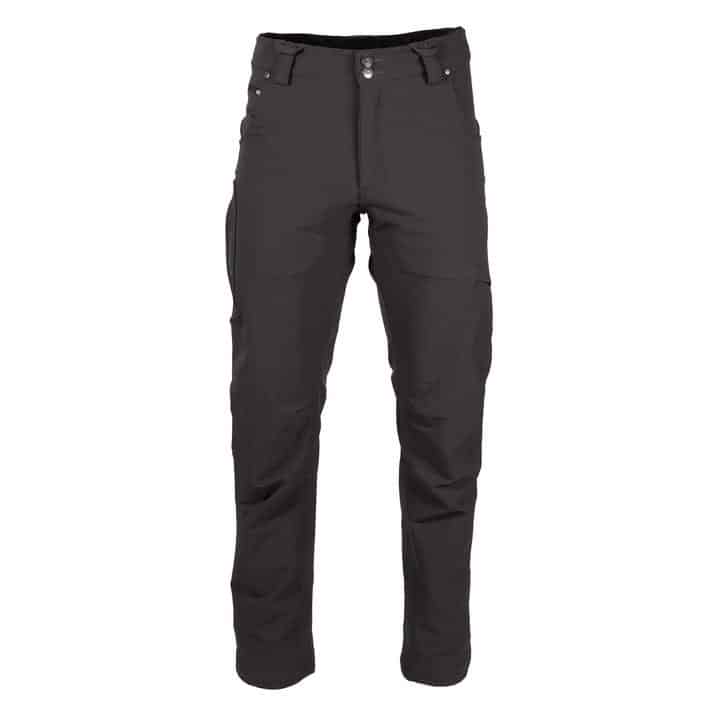 The T2 WerkPant looks and feels unique with its softshell fabric that you will either love or hate (we love it). The outside of the pants is reflective and water-resistant, while the inside feels soft and silky. If you've got a chaffing issue, then this is the pant for you.
Pocket design features a dual-entry (vertical or horizontal) cell phone pocket, velcro closure thigh stuff pocket, and a zippered wallet/key pockets.