Redecorate Without Spending A Dime
Now that spring has (hypothetically in some areas) sprung, you might find yourself looking about your abode wanting to spruce things up a bit. The same old decor can feel boring and depressing after a long winter for sure, but we're here with a few suggestions to help you redecorate with what you already have laying around!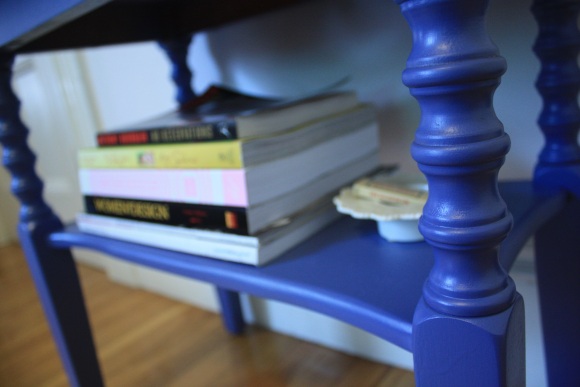 Rearrange
It's amazing what moving the furniture around can do for a room. However, try to think outside of the box — or in this case, the room. Take things from other rooms, try to imagine other plausible uses, and be resourceful!

Books!
It's surprising how many different ways you can use books to boost your decor. You can pile heavy tomes into a bedside or end table. You can organize them by the color of their binding on bookshelves to coordinate with the room's decor. You can wrap them all in wrapping paper to create a unified look. You can use intricate bookends or shelves to create a focal point in a room. Or, you can read them once and continue to let them take up space in boxes in your basement. Your call.
Glass is Glass is Glass
The thing about glassware is that it's all truly interchangeable. Candle holders, vases, drinkware, and stemware can all be used for displaying objects, scent diffusion, and yes, imbibing liquids. Change up your concepts of appropriateness and challenge yourself to try something new.
Listen To Your Mother
Some of the most interesting decor elements are inspired by nature. Why don't you go outside and pick up the real thing? Interesting rocks, sticks, leaves, flowers, shells and feathers are free for the taking from your backyard to the state park. If they need a little cleaning or sprucing, it's nothing some left over (spray!) paint can't gussy up.
Sharing Is Caring
Host a decor swap with your friends and neighbors! Have everyone bring a small box of items they no longer use and trade away! Just because you're over damask and capiz shells doesn't mean Sally from down the way is. Try to be fare in your trades (equal values and/or usefulness) and whatever you're left with, make the most of by revamping or donating.
Have any ideas on how to redecorate your home with what you already have? Please share them in the comments!
Photo: Flickr.com/photos/amiefedora/3897325225/