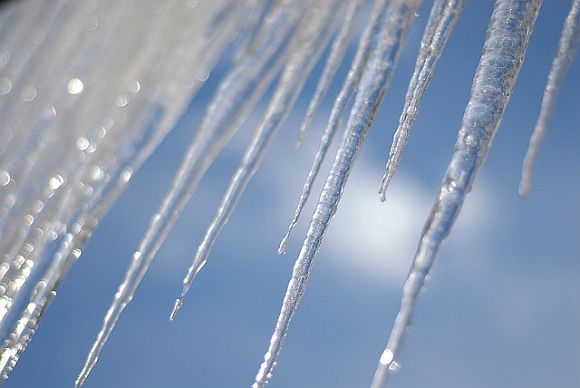 Yes, I said it — the dreaded "w" word! I hate to be the bearer of bad news, but freezing temperatures, snow and ice will be here before you know it (for a lot of the country, anyway.) Before the demand for weather-related and other products spikes, stock up at your local hardware store now and forget about fighting the crowds!
The products you need depend, of course, on where you live. In the Midwest, Great Plains and northern parts of both coasts, de-icing products, scrapers and car covers are popular choices. Snow shovels, sand tubes and antifreeze are also good to have on hand.

And take it from me — stocking up early is a great idea. A couple of years ago, my fiance's car was stuck on a patch of ice in our apartment parking lot. We hit Walmart, Lowe's, Home Depot and several gas stations in search of salt or another ice melt material, but to no avail. An unexpected storm had caught the city by surprise, and several commercial customers (including the local school district) had completely drained the stores of their de-icer stock.
Take a few extra minutes to make sure your car and home have emergency kits in case you get stranded or have a power outage. Bottled water, flashlights, batteries, first-aid kits and pre-packaged snacks will make sure you have enough essentials to weather a storm.
Photo by m00by
The following two tabs change content below.

Katy Schamberger is a Kansas City-based freelance writer, editor, blogger and author who weaves experience as a journalist, magazine editor and Chief Content Officer to create compelling, engaging copy that informs, entertains and inspires action. Oh, and she likes to take photos, too, especially of architecture, food and cocktails. Welcome!

Latest posts by Katy Schamberger (see all)