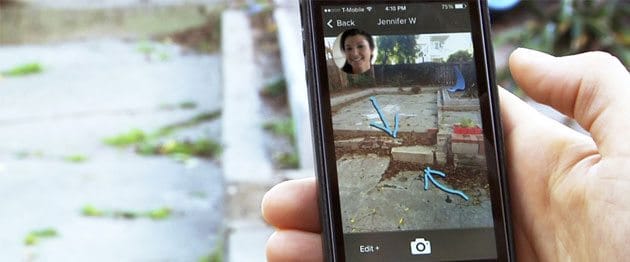 How many times do you wish you knew a handyman or designer who was willing to ask any and all of your questions about your home? How many trips to the hardware store or showroom would this save?
Fountain promises to be the literal answer to your dreams.
To use Fountain you simply open the app, ask your question and within 5 minutes or less you'll have an expert available to video chat with about your question. You can also text and speak to them over the phone if video chat isn't your thing. Fountain has made it easy to take photos during your conversation, mark them up and send them to the expert for better clarification.
Imagine this.
"My faucet is leaking" Boom, you're on with a Plumber.
"What color scheme would look good in this room?" You're just a few minutes away from an Interior Designer who you can show around the room with live video.
"Is $3,000 too much to tile my bathroom?" You'll get a flooring expert who's not trying to get your business to give you an objective assessment of costs.
I tested Fountain with the founder, Aaron Patzer (who also founded Mint), who walked me through the video chat and image messaging system. I'm still on an iPhone 4s but the system worked really well. Aaron's face was clear and the sound, images and videos streamed seamlessly.
Fountain is opening up to beta testers on Saturday morning at 9am EST. It will be available free of charge to the first 300 visitors from Charles & Hudson. Click here to download the app and ask a question.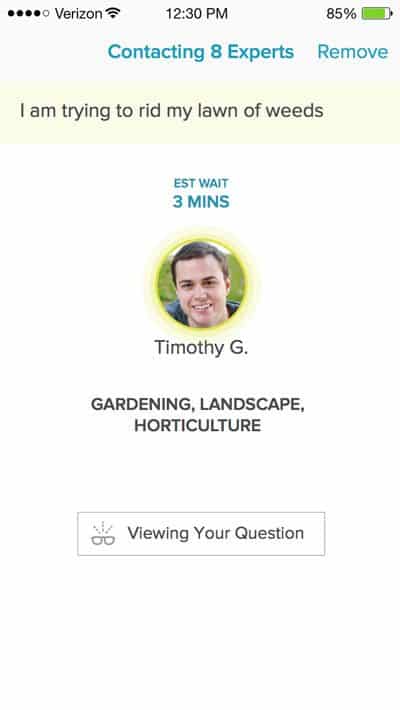 After this week's beta test, Fountain will cost $5 a question. Five bucks- the cost of a latte – will buy you a block of time: about 15 minutes for Gardening and Plumbing advice, 12 minutes for Appliance repair, and 10 minutes for Interior Design. Check in the app as these may change. If you need more time, it goes in $5 increments to make things simple.
This isn't the first app to tap into the promise of natural language processing and artificial intelligence, but it's got serious talent and money behind it, so we'll be following their progress closely.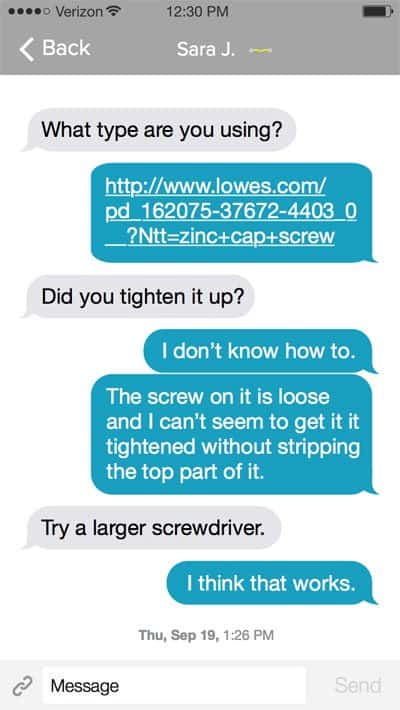 Home improvement is the perfect space for Fountain to launch, but they've got their eyes set on the entire Q&A universe, and if this initial launch works out then look for them to expand into other areas such as law, medicine, etc.
Fountain is currently only available as an iOS app.