Keeping your electronic devices powered up is a modern-day necessity. The Greenworks 300 watt battery-operated power inverter is an unlikely solution, but one that makes a ton of sense.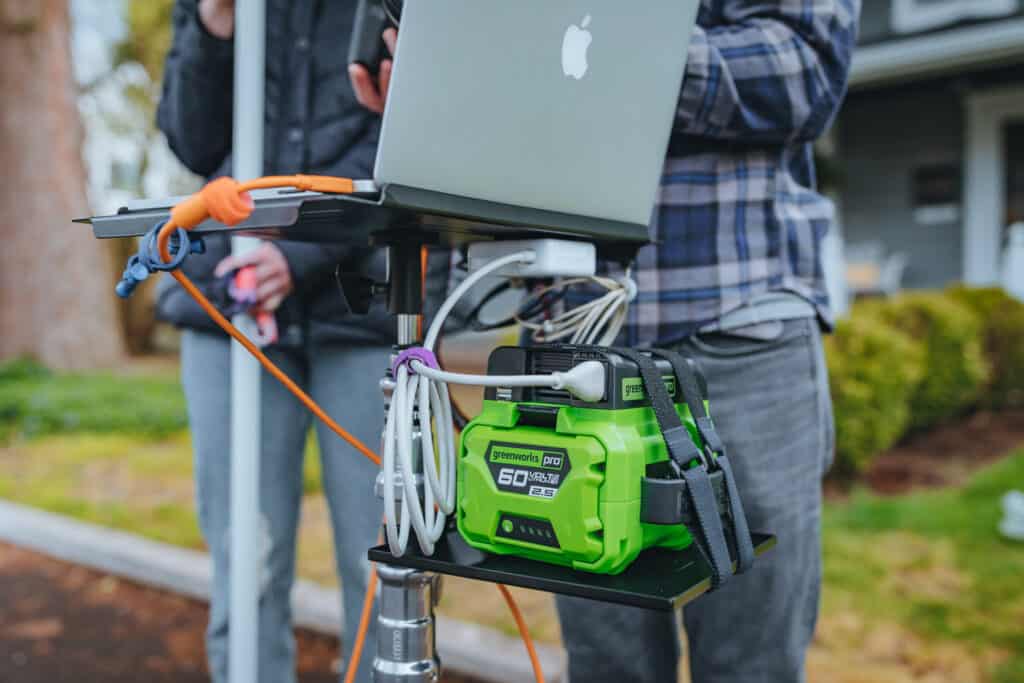 Power banks fall into a few categories: personal pocket-sized for keeping your phone charged, expensive portable banks, and even more expensive base power stations. But Greenworks has harnessed the power of their 60V battery with a lightweight and affordable inverter, that extends the use of this platform beyond yard work.
Most tool manufacturers have adapters that slide onto their batteries, but these only provide USB power.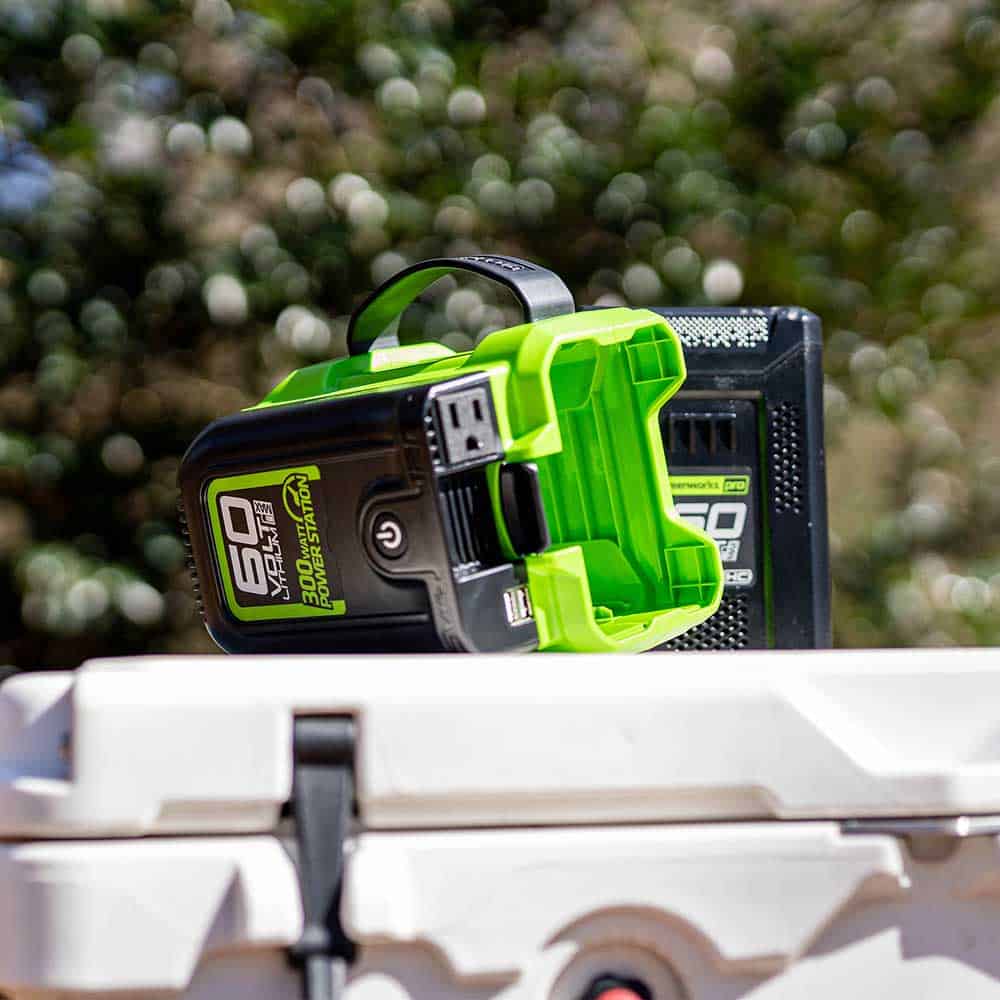 The Greenworks power inverter has two USB outlets that can be used to power your phone, tablets, watches, and more. But, it also has a 120V AC power outlet that can keep your laptop, lights, speakers, and anything else that requires AC power, up and running.
The inverter with a battery doesn't weight much more than a battery alone does, and the profile isn't much bigger than a 60V battery. It does have a handy rubber carry handle and the power button is easy to use and see.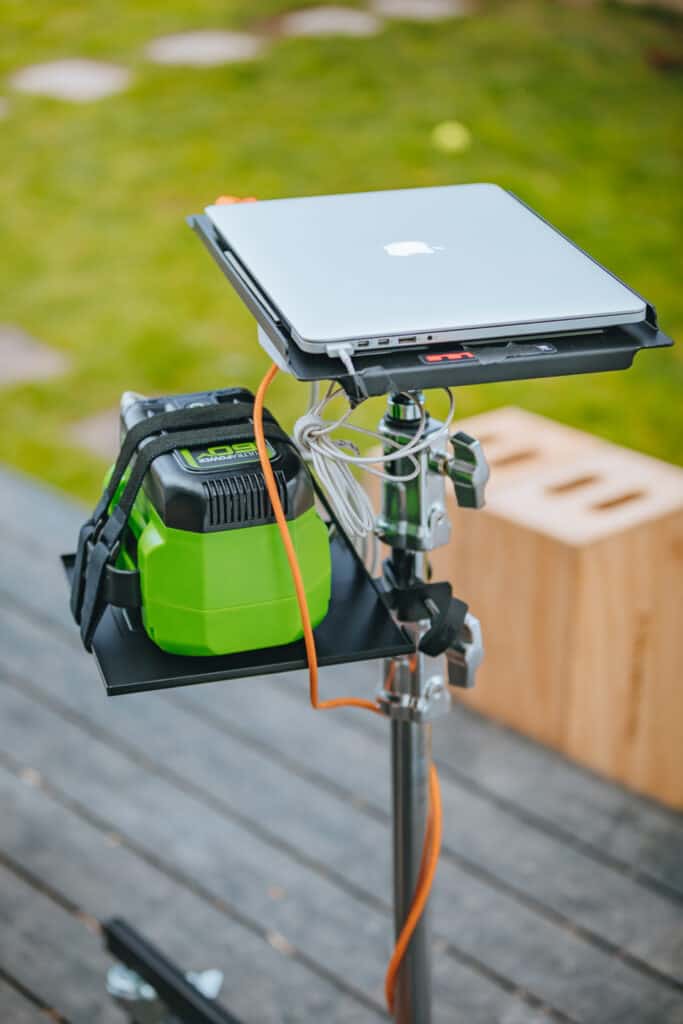 The battery level gauge remains visible on the battery so you can monitor your usage.
We used it to keep a Google Pixelbook powered up on an all-day road trip because our rental car didn't have an AC outlet. The Pixelbook remained 100% the entire trip and surprisingly only drained about half the battery.
Our buddy Steve Makowski is a professional photographer and recently purchased a 60V Greenworks mower to manage the lawn at his new house in Portland. He needs power on the go, and this inverter paired with his 60V lawnmower battery helps keep his laptops, lights, and camera, up and running throughout the day.
This unit has a 4 year warranty and the battery is sold separately. We recommend picking up an inverter which adds a lot more value to your 60V system.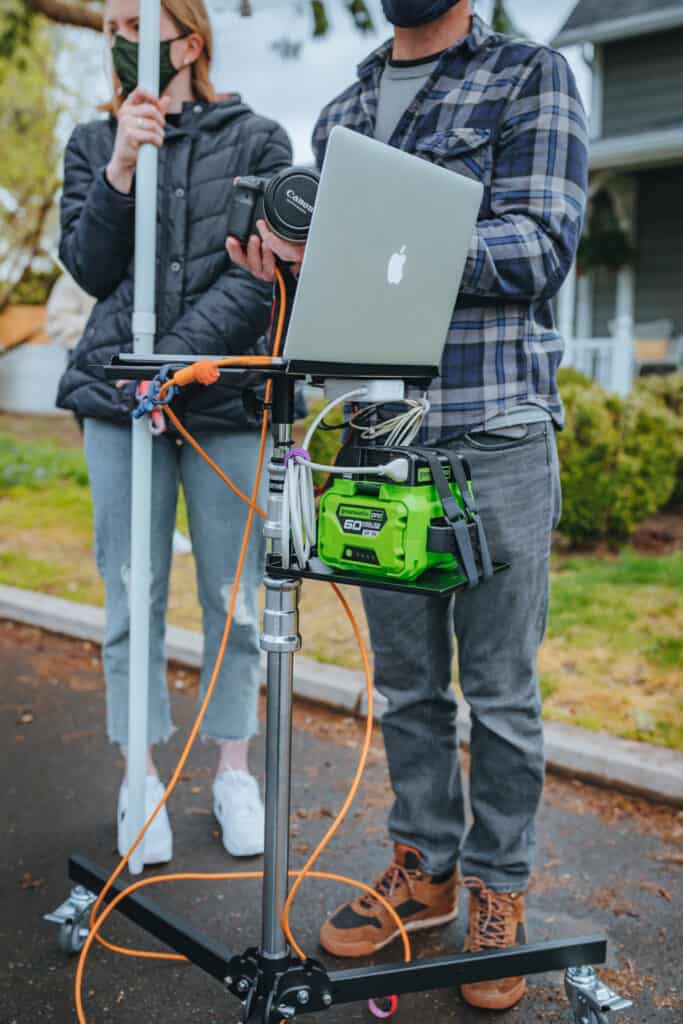 It's currently available at Home Depot for $99.