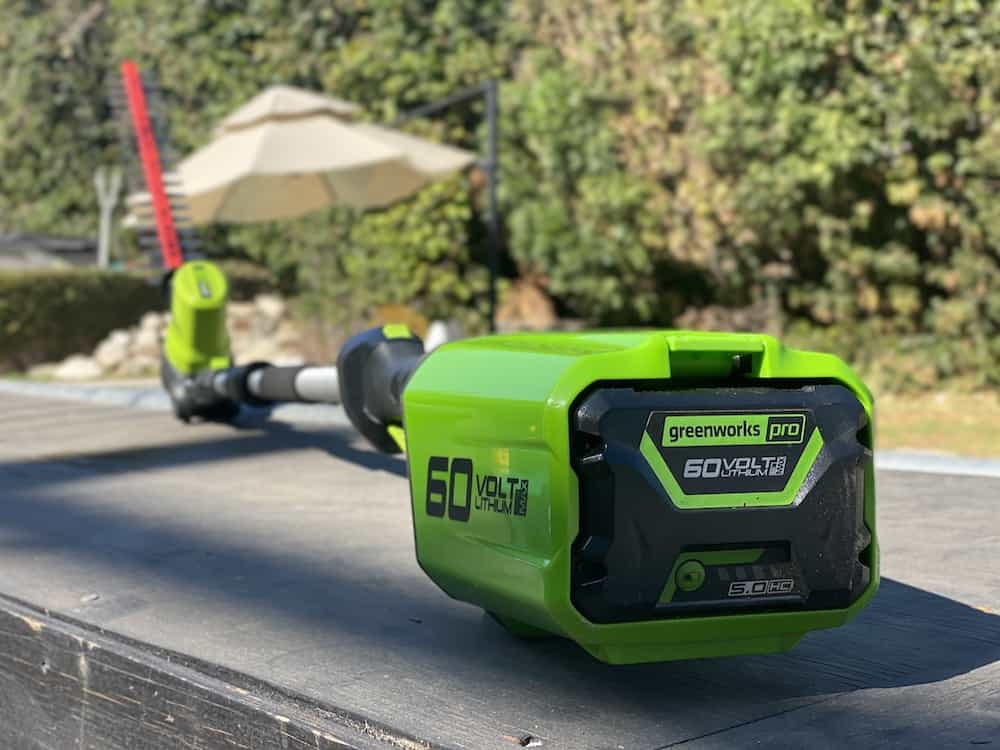 We recently added a Greenworks 60V pole hedge trimmer to our quiver of Greenworks cordless outdoor power equipment. It's a specialty tool that never realized we would use so much, until now.
We love our Greenworks 60V mower, blower, and hedge trimmer, but are very tall hedge has proven difficult to trim using a hedge trimmer without a ladder.
Pole Hedge Trimmers are Safer
We always want to avoid using a ladder and a power tool whenever possible, which is why the Greenworks pole hedge trimmer became a priority for us. It allows us to cut back the hard-to-reach areas from the safety of the ground.
In addition to ladders, avoid sitting on high countertops as well. Fortunately with the this trimmer I can stand on the stair landing to reach the top of the tree.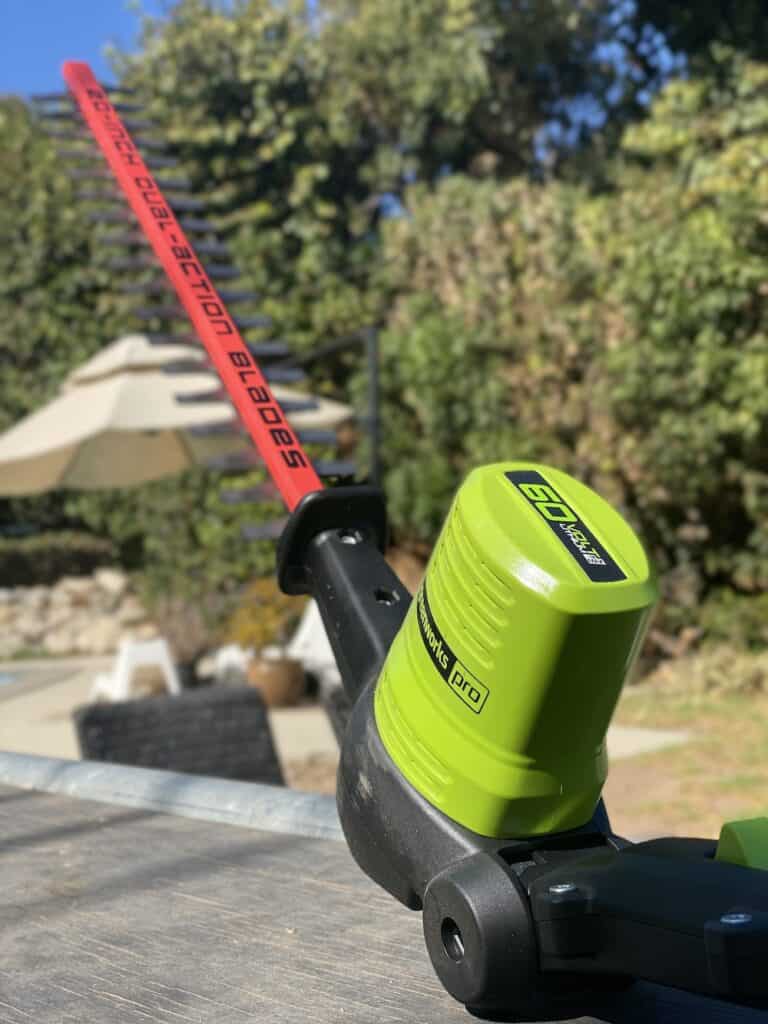 Because we've already invested in the 60V battery platform, the pole hedge trimmer was only $150 without battery. Which is a great deal for a brushless power tool.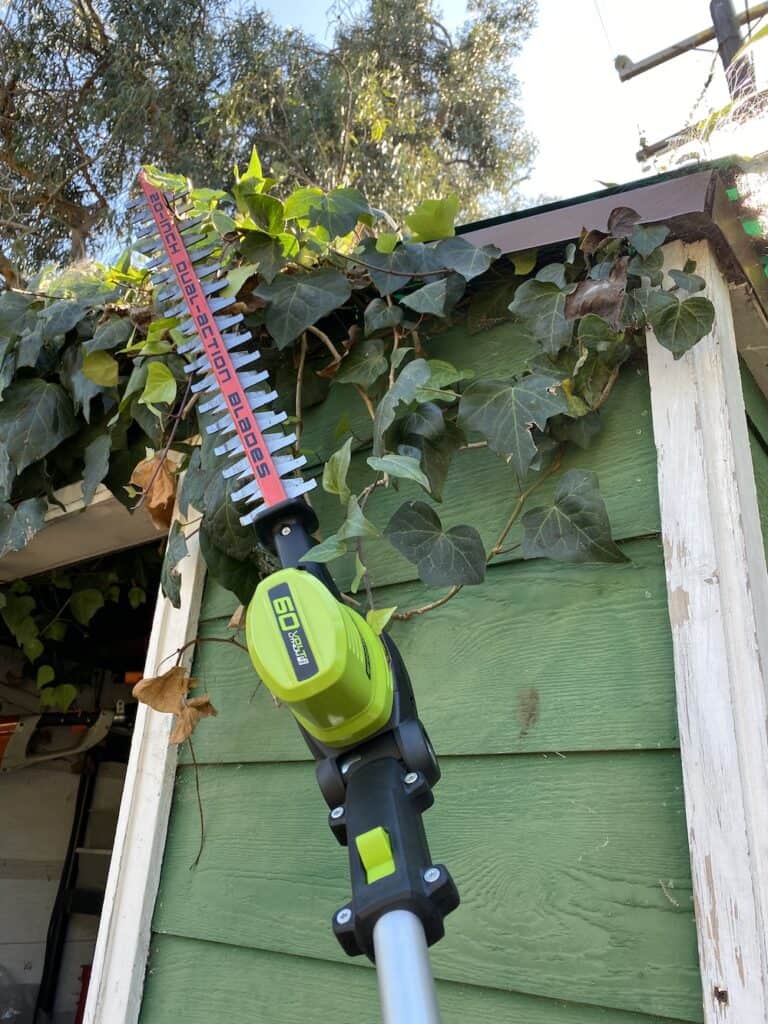 High-Performance Tool
The 20-inch dual action blade is the same type of blade you'd find on a premium hedge trimmer, and the 3-position head allows you to trim hedges at whatever angle is most comfortable.
But the main reason we needed the pole hedge trimmer is for the telescoping handle, which allows you to extend your reach to 6 1/2 feet.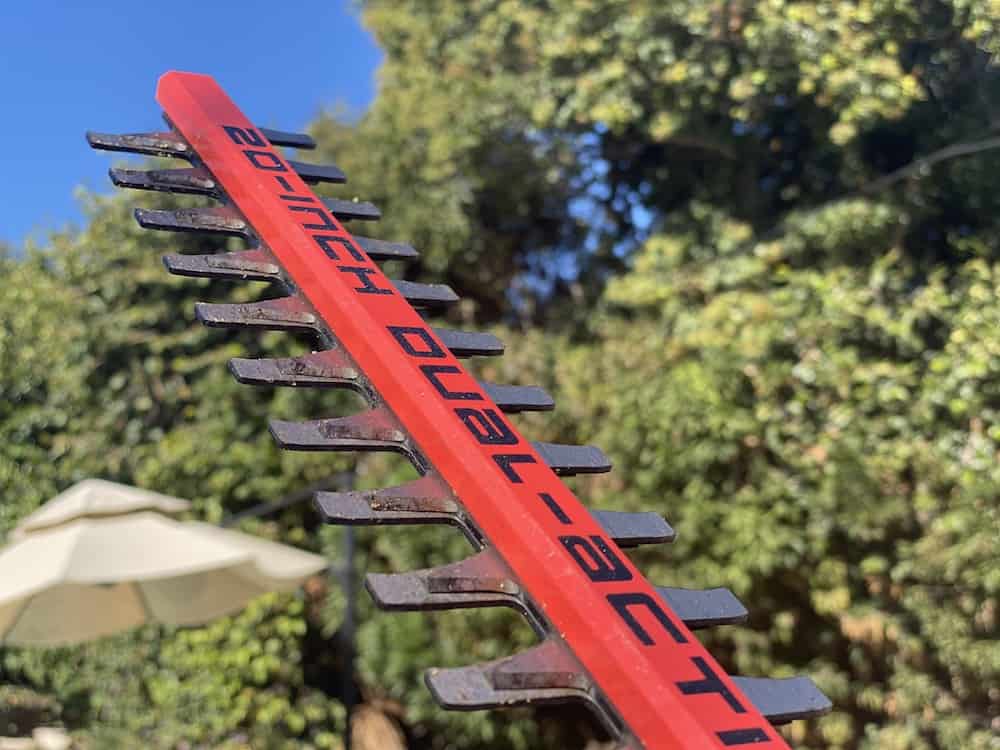 We thought we'd only use this tool for the occasional hard to reach branches, but we found ourselves using this hedge trimmer on a weekly basis.
Highly Recommend
We recommend adding the Greenworks 60V pole hedge trimmer to your collection of yard tools as it offers a safer alternative to climbing up a ladder and with the extended reach and cutting angles, you'll be less fatigued and make more precise cuts.
Plus, it's electric! No gas, oil, fumes, or noise to deal with.