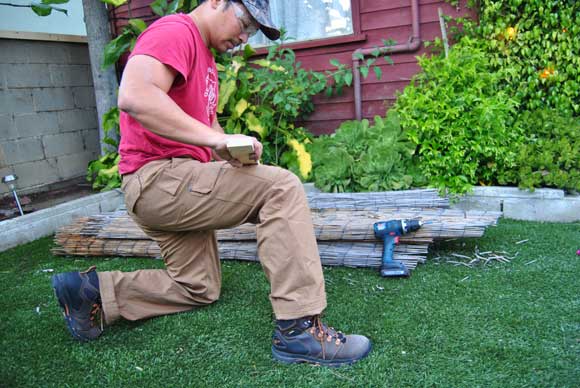 My honey-do list seems never-ending. That's not a bad thing as I enjoy staying busy with new projects, but sometimes I need a bit more motivation to dive into something that I know will take a big chunk of my time.
How does $200 sound???
Some cash for doing a job that already needs doing sounds like a win to me. Duluth Trading Company is calling this their Kick in the Pants contest to help get us laggards get back on track.

Enter on the Duluth Trading Company Facebook page and they'll pick 10 winners to win a $200 Visa Gift Card and to help finish your project a $200 Duluth Trading Gift Card.
The contest is open now and the first 5 winners will be selected on April 23 and 5 more on May 1, so don't wait.
I've been planning on building a new privacy fence/wall in our backyard for the past few months. We're currently hanging bamboo screens attached to poles to provide privacy between ourselves and our neighbors windows which look directly into our yard. Our wall is only 5 feet tall so without this screen the neighbors have an unobstructed view of our parties, dinners and everything else we do outside. We've got nothing to hide but now that we have a little one we value our privacy even more.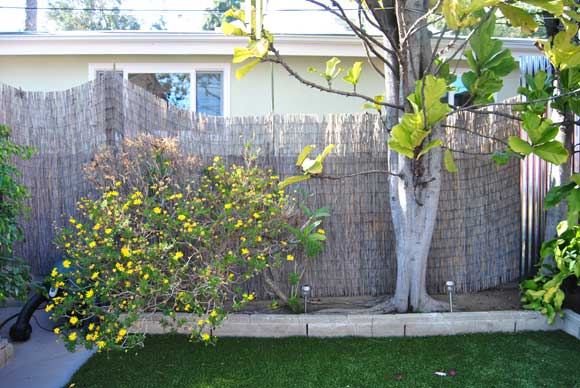 Our neighbors recently removed a large hedge that had grown into the bamboo which caused the screens to sag and now without that hedge we really have no privacy. This is plenty of motivation to find a solution but $200 in cash and gear would make it so much sweeter!!!
Duluth Trading Company sent me a pair of their new DuluthFlex Ultimate Fire Hose Cargo Pants as they knew I was already a fan of their Fire Hose Work Pants but I needed something lighter to work with especially here in sunny SoCal.
So far I'm loving these! They are 1/3 lighter than the original Fire Hose pants but are just as durable and offer 3x the flex.
I'll share a follow-up to this privacy fence project next month, but for now don't forget to enter to win some $$$ to help get your Spring projects back on track.