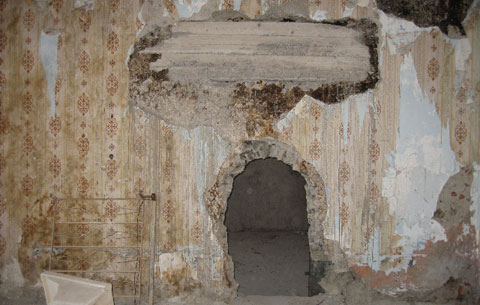 I thought my sister Michelle was crazy when she forked over her hard-earned savings for a pile of rubble in southern Italy. No, she wasn't purchasing the property for its potential value as an archaeological dig site. This was going to be her vacation home, the place she spends summers and holidays when not teaching high school math.
Apparently, I wasn't the only one who found her overseas adventure compelling. The folks at House Hunters International followed Michelle to the region of Calabria on her quest for the "not-so-perfect" place. You can see the HGTV episode on March 22, 2010 at 10:30 PM e/p. In the meantime, here are a few tips for recognizing a property's inherent value:
1. Keep an open mind – Michelle admits that, at first, she was shocked by the condition of some of the properties she toured. She quickly learned how to see possibilities instead of getting overwhelmed by the sheer amount of work.

2. Determine what is possible – Michelle had the realtor show her an example of a property that underwent a complete renovation and requested a breakdown of the costs. That way, she could factor similar expenses into her overall budget.
3. Prioritize and compromise – Michelle's wish list for her vacation property included original character, enough space to accommodate her family, and a location in a historic center. Initially, she wanted to be within walking distance to ocean. However, once she realized she would pay a premium for that amenity and lose precious square footage, she settled for a place ten minutes from the coast with a view of the mountains … and she couldn't be happier.
Lucky for me, Michelle isn't holding my initial skepticism against me. We're planning on holding our next family reunion at her place in Italy.
The following two tabs change content below.

Jennifer M. Volland is an independent writer and curator based in Long Beach, California. She conceived and co-curated the exhibition and publication Grand Hotel: Redesigning Modern Life for the Vancouver Art Gallery (2013). She is co-author of Edward A. Killingsworth: An Architect's Life (Hennessey + Ingalls, 2013) and Long Beach Architecture: The Unexpected Metropolis (Hennessey + Ingalls, 2004). Her writing has appeared in the Los Angeles Times, CITY, Environmental Graphics Magazine, Sunset, Arcade journal for architecture and design, and Western Interiors and Design, among other print and online publications.

Latest posts by Jennifer Volland (see all)