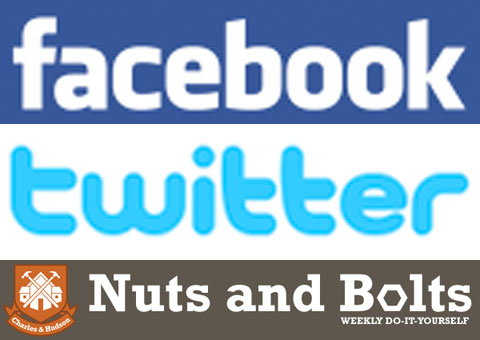 If you can't visit us daily you can still keep in touch with the latest and greatest Charles & Hudson content by joining us on Facebook, following us on Twitter and reading our newsletter, Nuts & Bolts.
We only post our most interesting stories on Facebook and Twitter with hopes you jump into the conversation and let us know if you like our work by commenting, retweeting or sharing with your friends.
Our Nuts & Bolts newsletter highlights our most popular articles, news and giveaways each week. They're easy to read and we'll never spam you or share your email address with anyone else.
So join us and say hello!
The following two tabs change content below.

Founder/EIC
at
Charles & Hudson
Timothy's background includes stints at This Old House, ELLE DECOR, Metropolitan Home and Woman's Day. His work has been published on Wired Design, Bob Vila, DIY Network, The Family Handyman and Popular Mechanics and he has been featured on the Martha Stewart radio show and as a speaker at the ALT Design Summit, K/BIS and the National Hardware Show.

Latest posts by Timothy Dahl (see all)