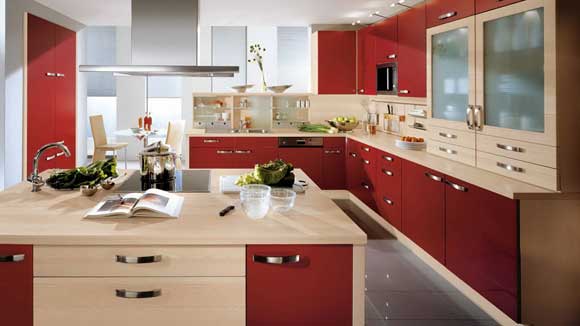 If you or one of your family members has recently been diagnosed with a nut allergy, the questions can be overwhelming.
How do I keep my child/myself safe?
What kinds of food should be kept out of the house?
If I bring allergens in the kitchen, how do I effectively keep them apart?
What kind of life will we have now?
Does the worry ever stop?
Take heart, I'm right there with you. My son was diagnosed with a life-threatening peanut and tree nut allergy at a young age. We had to do a major house and lifestyle overhaul to keep our little munchkin (who's now a strapping tween that melts with embarrassment to be called a munchkin) safe.
There are things that we changed and ways that our extended family has had to adapt their own homes. It's a process and one that normally takes some time to tweak and perfect.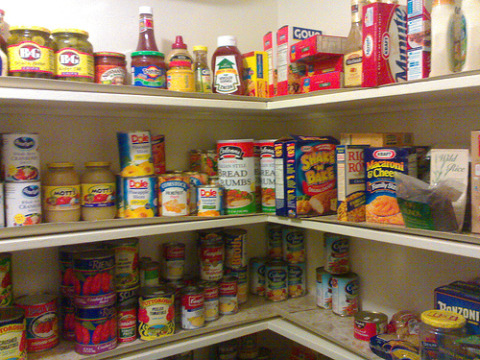 With food allergies, the most dangerous area of your home is the kitchen. Within the kitchen, the first spot to tackle is your pantry.
You'll need to decide as a family whether or not to actually keep the allergen in the house in any form. It's a personal decision. Some families opt to ban nuts and peanuts entirely, others allow them or products that "may contain nuts" into their cupboards. Talk to your allergist and decide what's best for you.
Even when you attempt to avoid it completely, the allergen can get in and cause a reaction.

1. Be sure to keep food in its original packaging, so that the ingredient list is readily available. Foods can change their ingredients without warning and you may not notice right away. Always read the ingredients of anything brought into your house. Nuts can come up in the strangest places (the sauce on pre-packaged beef ribs for example, who would have thought?).

2. Proper storage – If you have young kids with allergies and you keep a stash of peanut butter for yourself, always limit accidental exposure by having it stored away properly, high and out of reach. It's a good idea to have all potentially risky food in one spot in the pantry, again out of reach.

3. Clean up any spills right away using hot water and cleaner to eliminate any residue. Nut oils are stubborn little things and can hang around long after you've casually wiped them away or swept up.
Next post we'll tackle your countertops – good and bad materials and construction. My blog at NoNutSense.com has other encouragement for those living a Nut Free life and there's a list of links to other allergy management sites. Of course for home improvement advice, allergies or not, Charles & Hudson is always the top.
More from our Nut Free Kitchen Series:
Uncluttered Cutlery – Beware Cross Contamination
Clean Countertops – Stainless is Best
Completely Clean – The Final Word